We never expect for any type of mishap to occur, yet there they are, staring us in the face on an almost daily basis. Problems come up no matter what we do, but some can be much more uncomfortable and stressful than others, like your air conditioning failing when you know you are relying on it to keep you and your family comfortable. Living in Las Vegas and having an AC that breaks down can be even more troublesome for you because the heat can start to affect you almost immediately without air conditioning. You do not want to wait one extra minute without AC, but if you have a breakdown in the middle of the night, what are you supposed to do? Luckily, there is an answer available to you. Here at Air Pro Master, we can provide you with 24-hour air conditioning service in Las Vegas to fix things right away for you.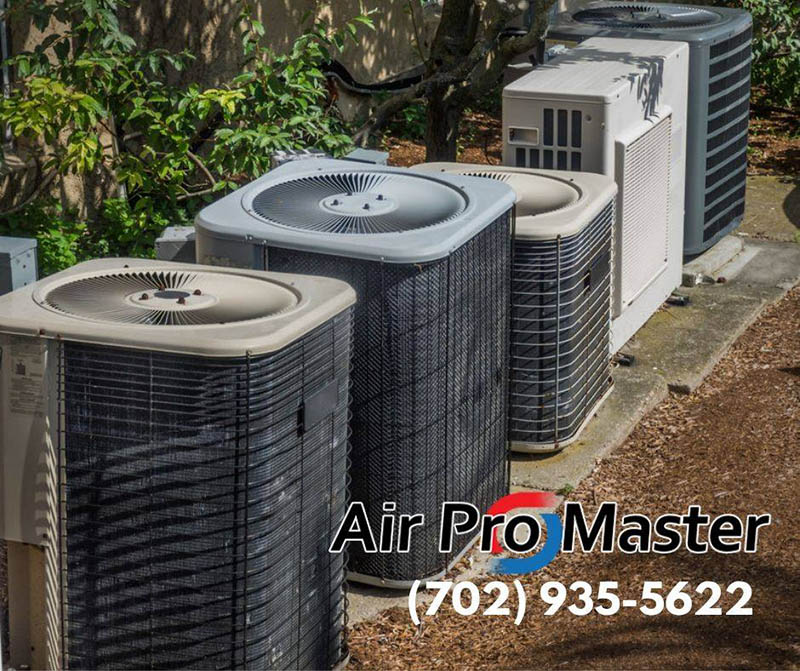 Unexpected AC Problems in Las Vegas
If you live in Las Vegas, we don't have to tell you how hot and uncomfortable life can be when your air conditioning is not working correctly. Even just a problem with blowing out air that is not as cold as the temperature you need can be felt right away. A total breakdown of a system can be catastrophic for you, leaving you wondering if it will be hours or even days without AC and how much it will cost you to get it fixed. As upsetting as these unexpected problems can be, here at Air Pro Master, we can be there to help solve the problem for you. Our technicians will be at your home to assist you and repair your central AC so that it gets up and running again without costing you a fortune for the work.
A Service to Assist Any Time
Our 24-hour air conditioning service in Las Vegas are just that – we offer emergency service and repairs twenty-four hours a day, seven days a week. Since your AC should be working whenever you need it, we make it our mission to be available to you as well. You can contact our office at any time on any day and get the service help you require. We will dispatch a professional technician to your home to diagnose the problem, relay information to you, and set about repairing the problem so you can get your air conditioning up and running.
Know What Service to Call
If you ever need an emergency repair for your AC, know that you can call us At Air Pro Master to get the 24-hour air conditioning service in Las Vegas that you require. We have been in business since 2005 and have helped many residential customers like yourself with repairs that are needed. Call our office at (702) 935-1540 whenever you need assistance, and one of our operators will be there to answer your questions and dispatch a professional to you for an emergency service call.