Las Vegas may be thought of as a warm-weather desert, but it can get awfully cold at night. That's especially true in the winter. When the wind picks up and the temperature drops, it's critically important to have heating that you can trust. When your heater stops working, Air Pro Master can get you a heater that works. Whether your place has never had heat before, or your heater has stopped working as well as it could and you need heating replacement, our pros can give you exactly what you need.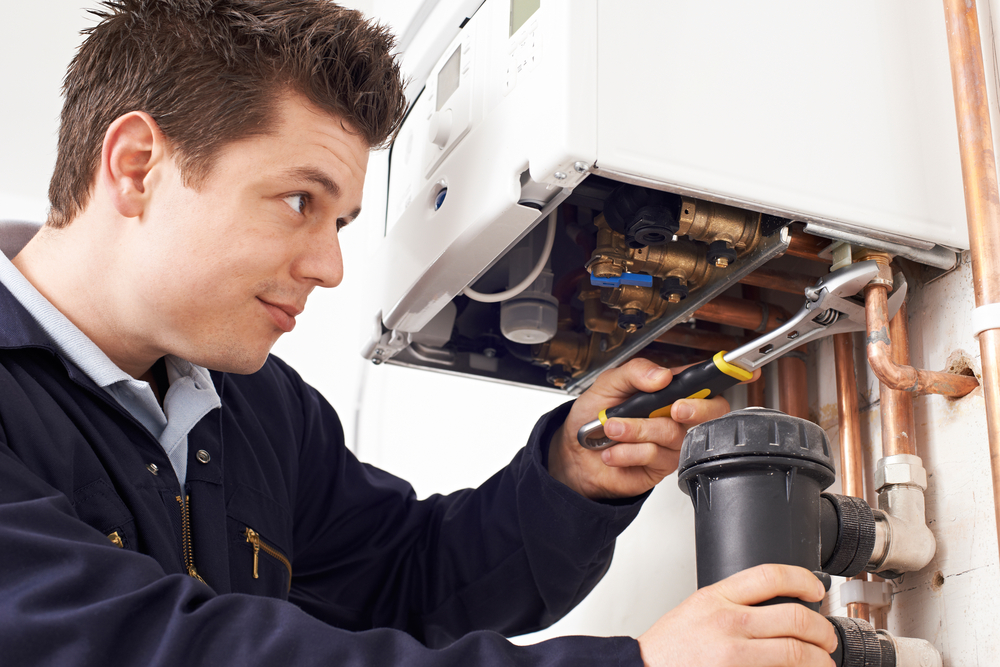 When Heating Replacement Might Be Necessary
Obviously, the first clear sign that you need new heating is when it stops working. Clearly, once your heater has stopped producing heat, or is actually producing cold air, then it's time for a change. That's the most obvious sign, but it's far from the only one that replacement might be necessary. There are other signs that can not only keep you from falling into a heating emergency but can also make sure that you're getting a replacement heater that ultimately saves you money.
For example, some heaters, even reliable ones, should be looked at. A heater that's more than fifteen years old should probably be replaced, regardless of how well it's working. Typically, that's the cut-off point for when a heater should be swapped out for another one. Perhaps it can keep working for a few more years, but for the most part, once they're a decade and a half old, the quality of their output drops dramatically.
Many of our customers ask: "should I get a new heater or just get it worked on?" This is a great question, and obviously, it's going to be different for every home or a business owner. However, there's a good rule of thumb to keep in mind: if the repair cost is half (or more) of what a brand new one would cost, get a new one. That way, you're not "throwing good money after bad", so to speak. That said, as we mentioned, every situation is different. When you reach out to us at Air Pro Master, one of our experts will go over your situation to help you to figure out exactly what's the right heating situation for you.
Another clear sign that a replacement might be a good idea is if your heater starts making unwelcome noises. If you've ever heard a heater before, you know that some sounds are acceptable and normal, just part of the heater during nominal operation. However, when you start hearing loud squeals, or even screeches, something is probably wrong. Those are signs that something is wrong internally with the heater, as are other noises like pops or rattles. The repair might be an option, but these are typically signs that you should reach out to our professionals at Air Pro Master.
Best Heaters, Best Financing Options
Heating is important, but we understand that your budgetary concerns are important too. We do everything we can to make sure that people get the kind of heating that they need. Quality heat is not a "want," it's very much a "need." We see it as part of our job to ensure that everyone who wants top-notch heating can get access to it. So, that's why we offer many different kinds of heaters, all at different price points available.
So, with our financing, you can find a heater that matches your budget. Whether you're enormous corporation trying to heat your office/warehouse/store combination or a mom and pop store that's all in one room, we can get you the heating you need. By that same token, if you have a one-story home, or an opulent mansion, or everything in between, our heating professionals can ensure that you have a heater you can rely on for years to come.
The Right Kind of Heating Installation
If you haven't had a heater installed in some time, then you may not realize how much they've changed. Today's heaters are leaps and bounds ahead of where they were just a few years ago. These heaters are truly technological marvels, the kinds of machines that might have been thought of as science fiction just a few years ago. We can help you to get the right heater for your needs, so that includes gas furnaces, electric furnaces, and other options.
A gas furnace can last up to two decades and is considered to be incredibly efficient. These heaters may cost a bit more than others, but you can rely on them for a significant period of time. However, (and this is particularly important when it comes to cost) they also tend to have lower fuel costs than other kinds of heaters, too. That means that while you may end up paying money upfront, you can make that back over time with the lower energy costs.
Electric heaters are becoming more and more popular, and it's easy to see why: they're even more affordable. They also tend to be quite safe and very quiet. They can last for up to three decades, which means that you may not need to buy another heater in your life. We understand that you might be reading this and think: "I don't know which is best for me." That's where we come in! We can lay out all of your options so that you can pick the right one. We'll give you the pros, cons, pricing options, and more. We'll also be able to provide maintenance as well so that these heaters work for decades like they should.
Our Heating Service
One of the most important parts of the heating process is the installation. Even the best, top-quality heater, if it's not installed properly, won't work properly. Worse, it can actually break down years before it should. That's why we offer our customers top installation services. When you contact Air Pro Master, our heating experts will install your heater the right way. That way, you'll have the peace of mind that comes from knowing that your heater will work exactly as it should.
However, when you get your heater installed by Air Pro Master, you get so much more than just a heater that works properly. In fact, we also throw in a lifelong guarantee for the unit on high efficiency models. That way, you don't have to worry about the heater breaking down or anything like that. Instead of being concerned about "will the heater break down when it's cold," you can rest assured that should something occur with your heater, we can be there to fix it.
Indeed, as with all of our other services, our heating ones are available 24/7. If your heater breaks down late at night, early in the morning, or any other time, we'll be there to fix it promptly. If we can't fix it, then we'll sit down with you to discuss getting you a heater that will work for you. We've done plenty of heating installations at 4 AM, midnight, on major holidays, and any other time. Of course, we understand that having a heater installed isn't something that people go through all of the time. It's a special occasion and deserves to be treated as such. When you have your heater installed by Air Pro Master, we'll give you a bottle of wine and a box of candy. It's one more way that we can honor our customers.
Getting a new heater is something that people don't go through every day. That's why it's important to have someone on your side who knows what they're doing. At Air Pro Master, we're available any time, day or night. If you have a heating emergency, would like someone to take a look at your heater, or you know that it's time to get a new one, don't hesitate to call (702) 598-4174.