At Air Pro Master, our plumbing experts are just that: experts. None of our plumbers are beginners, amateurs, or folks just figuring it out. When you contact us, we send a genuine plumbing professional to your home or business.  We believe that our customers deserve the best in terms of plumbing pros. A plumbing emergency is a real emergency and should be handled by someone who really knows what they're doing. Below, we've laid out some of what you can expect when you call for an Air Pro Master plumber in Las Vegas.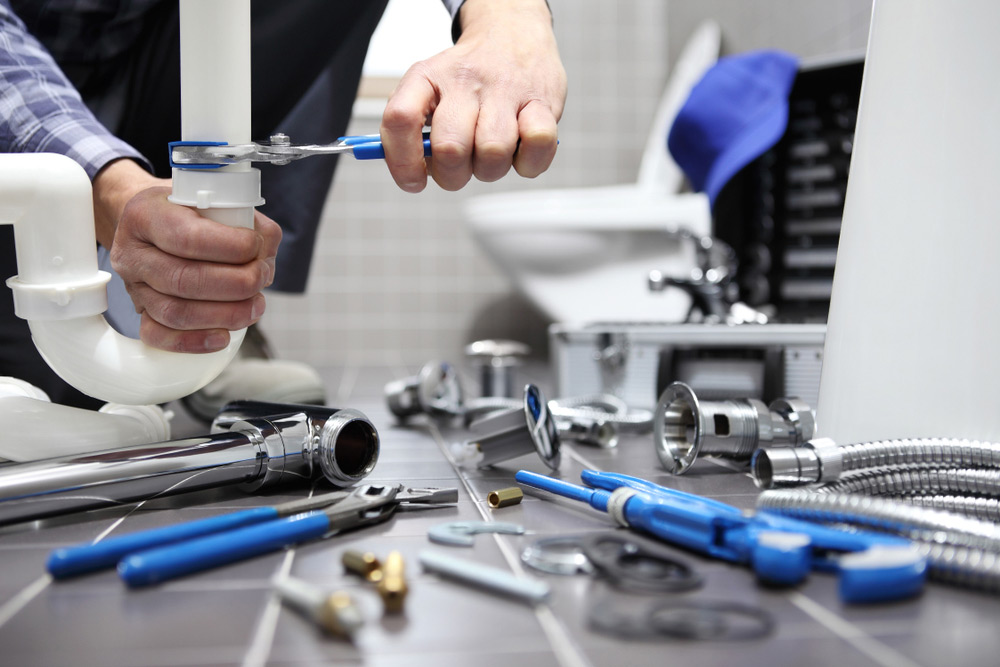 A Plumber Any Time
Everyone has a busy schedule. If you're like so many others, you probably have a detailed calendar that you have to keep updated with every event in your life. Between family, work and everything else, the days are simply packed. That's just part of what can make a plumbing emergency so awful. It ruins your home, and it can throw off your schedule, too. There's no real way to schedule a plumbing emergency. They can happen at essentially any time: midnight, noon, 9 AM, 3 AM and every other time. That's why you need a plumbing service that's available at all times, too.
Air Pro Master can have a plumbing expert to your home at any time, day or night. That means true 24 / 7 / 365 service. So, if you have a plumbing emergency on Christmas afternoon with the entire family over for dinner, we can be there. Plumbing experts don't call in sick on holidays, and neither do we. When you call us, at any time, we can have a plumbing pro out to you as quickly as possible. We know that "plumbing emergency" means "plumbing emergency," so we send you plumbers who will treat it appropriately.
It's critically important to us that our plumbers give your schedule the respect that it deserves. So, we try to give you as precise as possible a timeframe for when our plumbers will arrive at your location. That way, you don't have to wait around all day or night, when you have important things to do. Not only do we tell you when we're going to be there, but we'll also keep you updated as to when we'll be there, too. That way, you won't have to adjust your schedule to your plumbing experts: you can just live your life.
Licensed and Experienced
The vetting process to become plumbers in the Las Vegas area is difficult. The one to work for Air Pro Master is even harder. Our plumbers have all of the relevant licenses, training and more. Before our plumbers are given the opportunity to go to your location and fix your plumbing emergency, they first have to be able to pass through all of our tests. Then and only then will they earn the right to work on your plumbing.
We're always glad to provide any form of documentation that you would like to see. We know that there are some plumbing services in the area that bristle at that, or who don't like to show their portfolio to their customers. We're always glad to do both. When our plumbers show you their documentation, it's a way to show off that they made it through the Air Pro Master training.  By that same token, our portfolio is second to none. When our customers ask for it, it's an opportunity. We're proud of the work we've done and showing it to more people is a way to do just that. We can give you a lengthy, detailed list of references to contact, too.
Ready to Help, Ready to Work
We know that when you're going through a plumbing emergency, it's an emergency. You want someone to come in and fix it pronto. That's why from the moment our plumbers arrive, they'll quickly figure out exactly what happened and why. Then, they'll tell you how they can fix it. You can hear this in as much (or as little) detail as you'd like. That way, you can be fully informed about what's happening, every step of the way.
On top of that, we also give you a detailed, free estimate, too. The last thing anyone should have to go through (particularly someone who's already gone through a plumbing emergency) is to get ambushed by hidden fees when the plumber is done. That's ridiculous. We don't do that. Instead, we can give you a free estimate when you want. This will tell you everything you need to know about the cost. There won't be any vagaries or anything like that. When we give you a free estimate, it's a free and comprehensive estimate. It will tell you everything that you need to know.
We show up on time, too. When we say we're going to be there, we get there. Moreover, we're ready to work from the moment we arrive, too. There's no lollygagging, "taking our time" or anything like that. From the moment the vehicle parks, we're ready to do work for you. Again, an emergency should be treated as an emergency. That's why our plumbers are ready to go immediately.
We Treat Your Home Like Our Home
Seemingly everyone has a horror story about a plumbing service coming to their home, leaving everything a big mess and damaging your property. That doesn't happen with anyone from our plumbing service. Instead, anyone who works for our plumbing service treats your home like it was ours. That means that we take every precaution, no matter how little, to make sure that we leave your home in the same (if not better) state than when we arrived.
Plumbing is, by its very nature, a job that can make a mess. We see our job as not just to clean that mess, but to actively not contribute to it. The stereotype of the "smelly, slovenly plumbing professional" is something that is far too common. That's just one reason that we do everything we can to actively rebut that stereotype. Everyone who works for our plumbing service is uniformed. That means that they show up in spiffy uniforms that let you know the plumbing experts are here.
We also make sure to clean up after we're done, too. The plumbing job isn't done until your home looks great again. Just fixing the plumbing problem isn't enough – after that, we see it as one more responsibility to make sure your home looks like it did before the plumbing problem. To the best of our ability, we treat your home like it was where we lived with our own families. We see it as one more way to help the community. After all, many of us have been in Vegas our entire lives. We shop at the same places you do, we're your neighbors. That's one more reason we want to treat your home right.
Happy to Answer Any Questions
It's natural to have plenty of questions about plumbing. Our plumbers are happy to answer any questions that you might have at any step of the way. Additionally, we can tell you about ways to improve your plumbing situation if you'd like. Tankless water heaters and other tools can be used to improve your entire plumbing situation.
Whether you need plumbing experts in your place of business or in your home, we can help you out. No matter when you need a plumber, we can be there for you. Financing options are available, too. That way, everyone who needs quality plumbing can be sure to get it. We can sit down with you and go over financing options so that you can get everything that you need. Plumbing experts from Air Pro Master are ready to help you right now.