At Air Pro Master, we are available to fix your air conditioning at any time, day or night. We provide fully 24 HR AC repair and the surrounding area. That means if your AC goes down at noon, we'll be there. We'll also be there when your AC fails at midnight, 3 AM, or any other time. As soon as you call us, we'll be there to fix your AC as quickly as possible. However, while we have experienced drivers who know the area literally like the back of their hands, we can't teleport. Many of our customers have asked about ways they can deal with the heat when their AC breaks at night.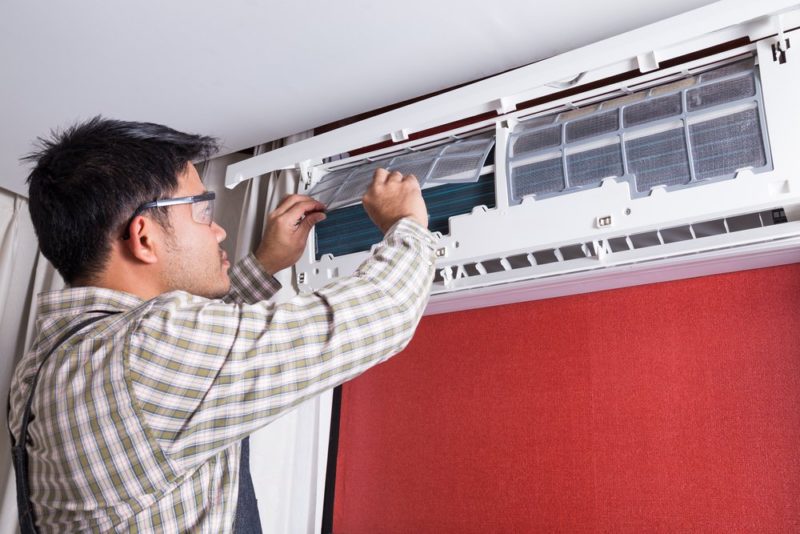 Stay Cool at Night
Whenever we give tips on ways to stay cool, we also have to layout the disclaimer that nothing we say here is meant as a substitution for quality air conditioning. Nothing is like air conditioning. When you think about it, it's one of the best inventions for comfort as well as productivity ever. It's helped more people to live their lives happier than you might think. Going without AC for any length of time is difficult; going without AC for any length of time is impossible. That's especially true if you plan on feeling good or being productive, which we imagine is a majority of our customers. This is why 24 HR AC repair is essential to maintain a comfortable standard of living, as it can't be put off. 
The first thing that most people would do when the AC breaks down is to bust out the fans. This makes a lot of sense: a fan can't really make up for the overall effect that air conditioning can, but it can help to make a room, or even part of a room just a bit more tolerable. To get more out of your fan (particularly at night) we recommend making it even cooler. That means getting a pan or bowl and filling it with ice and then setting it in front of the fan.
You don't want to block the fan necessarily, just make sure that the fan has to blow through the cool area. We recommend that you experiment a bit, making sure that you get a good mix of "airflow" and "cooler air." You can fill the bowl with as much or as little ice as you'd like. This can be a really great idea on those hottest nights and your AC should break down. We understand that on these hotter nights, the ice may not last terribly long before it melts. That should be plenty of time for our Air Pro Master professionals to get to your location so that we can fix or replace your air conditioning.
Sheets, Clothing, and Freezers
For the purposes of these tips, we're assuming that your air conditioning has stopped working, not your power. If that's the case, then many people find that it's still possible to take a nap or rest comfortably in their bed, even on most scalding nights without air conditioning.  The key is to do something about your sheets. Sleeping with the sheets on the ground and not on top of you may work for some people, but it doesn't work for all. In some cases, you may have to take more dramatic measures.
A traditional method is to take a sheet and dip it in water and then lay it over your body. You could wring it out a bit so that it doesn't soak through, but on the hottest nights, you may just want to let the water wash over you as it could be that hot. Another popular method is to put your sheets in the freezer for a moment. Not for long, not for hours or days, but if you put them in for a period of time, they could help you to stay cooler for longer.
If you have the windows open (and multiple sheets) then there are more ways that you could take advantage. Instead of or in addition to having a cool, wet sheet over your body, you may want to hang one in front of an open window. That could lower the temperature in your room quickly, even if the night air is quite warm.
Obviously, nothing we've mentioned here is a "long-term" solution. These are stop-gap measures, meant to keep you cool until help arrives. Of course, we provide the most important part: the help. You can use the above methods to stay cool until the experts from Air Pro Master arrive. Then, we can fix your air conditioning so that you don't have to soak your sheets or leave them in the freezer. With a proper air conditioner, you can wear what you want to bed.
24 HR AC Mending All Year Round
You can't pick the time that your air conditioner is going to stop working. For many people, it seems to happen at the most inopportune time. It could be when you're having a large indoor event with all kinds of friends and family, or it could happen when you're having a special night with someone you love. Regardless, air conditioning doesn't really take into account the feelings of owners when it breaks down. That's why it's important to have someone you trust who can fix your air conditioning at any time.
When the experts from Air Pro Master arrive, we don't waste any time. From the moment we step foot on your property, we zero in on what went wrong as well as how we can fix it. Once we know what the problem is (following a thorough investigation) we'll tell you exactly what everything is going to cost. There are no hidden fees, no surprises. We believe that when your air conditioning stops working, that's more than enough surprises for one day. That's why we always tell you what everything will cost upfront. We see it as an extension of our responsibilities to our customers.
Then, once that's all taken care of, we do everything we can to repair your air conditioner. Sometimes, the best repair for your air conditioner is to replace it. Some air conditioners, particularly older models, may have outlived their usefulness. Indeed, there are plenty of air conditioners that, like so many other parts, eventually cost more in upkeep than it would to replace them. If you're spending half of what a new air conditioning unit would cost on maintaining your old one, then it's time to get a new one.
In that case, we can help you to get the right air conditioner for your location. That means we can take you through all of our various options, finding the model that's right for your needs. When we say "your needs," we mean "all of your needs," including financial ones. We know that most people, no matter how conscientious they are about their budgeting, plan on spending a lot of money on a new air conditioning unit. That's why we have plenty of financing options available. We can help you to find an AC unit that fits your home, business and budget.
Residential and Commercial
A business needs air conditioning just as much (if not more so) than any home. With employees, investors, clients, customers and more coming through your commercial space, AC is critical. No matter what industry you're in, lacking AC is going to be seen as something decidedly less than professional. So, our Air Pro Master experts can help you to find the right unit no matter what your situation is. It could be that your AC unit has stopped working entirely, but it could also be that your energy bills are higher than what you would like and you're looking for a way to save. No matter what, give us a call at (702) 598-4174.