Searching for the best and most affordable repair service or service provider of commercial HVAC in the Las Vegas area? Search no more.
AirProMaster can cover your commercial HVAC needs: air conditioning services, air conditioning repair, heating installations, HVAC maintenance — we are real experts in such issues. Air Conditioning not working properly? Need air conditioning installation or emergency service for heater or air conditioning repair for the existing air conditioner? We can do that for you.
Heating Air Conditioning and Ventilation Services
The purpose of the HVAC systems in a commercial establishment is to give comfort to the people by adjusting and changing the outdoor condition of the air to the desired temperature inside the establishment.
As a commercial property owner or business manager, you know the impact your Heating, Ventilation, and Air Conditioning system has on the daily operations of your business in Las Vegas NV. It controls the comfortable temperature and humidity of the area and maintains a clean and germ-free environment.
With 13 years of experience in Commercial HVAC services in Las Vegas Nevada, the most common reasons for an HVAC system failure or malfunction are incorrect installation and incompatibility of the size of the system for the area.
Installation services of a Commercial HVAC system require well-experienced, professionals, and licensed HVAC technicians. Otherwise, it may not perform efficiently and waste energy costs. You will not get the proper ventilation, heating, or cooling from your HVAC and are prone to damage and break down unexpectedly. It will cost you a new HVAC replacement in no time.
As a business owner in the Las Vegas area, cooling or heating problems shouldn't give you inconvenience in your office. Keep your customers, clients, and employees comfortable during the seasonal change. Our commercial HVAC service specialists can promptly find the best solutions for your commercial HVAC to save energy costs and make your business place comfortable in one moment.
AirProMaster HVAC services in Boulder City, Las Vegas Valley, North Las Vegas, and the Las Vegas NV surrounding area for over 13 years. We serve residential and commercial clients, providing quality customer service and fair pricing. From heating and cooling repair and installation to replacement and maintenance, our furnace and air conditioning expert team are committed to providing high-quality service. We only use high-quality equipment to ensure safety and customer satisfaction.
Have a problem with your commercial HVAC system in Las Vegas? Need emergency repairs for your air conditioning, air filters, or air purifiers? Looking for experts to do routine air conditioning maintenance or commercial HVAC repair in Las Vegas NV? We're available 24/7, including weekends and holidays. We offer free consultation and free estimates. Call us anytime at (702) 935-1540.
HEATING SERVICES:
There can be a situation when one or two parts, like the air filter or furnace in a commercial heating system, start to malfunction. As a result, it can affect the entire commercial heating system and require repair service.
The most common problem we encounter with HVAC units including furnaces and heat pumps is dirty air filters. Clogged with hair, pollen, and dust especially when season change in Las Vegas. Dirty filters prevent your unit to work efficiently. It can cause the furnace or heat pump to overheat and the entire unit will shut down, stopping warm air to circulate in the area.
When this happens, it's better to call us to schedule service and have an expert technician inspect the heat pumps, furnace and electrical breakers to ensure safety of your business. Our furnace and air conditioning expert technician will recommend the right solutions if a simple air filter replacement will do or if it's furnace issues and needs furnace repair or regular maintenance is needed.
AirProMaster company is one of the best Las Vegas commercial HVAC services contractors. We maintain all types of commercial heating systems using high-quality equipment and do all necessary installation, heating, and cooling system repairs in Las Vegas.
And to secure the peace of mind of our clients, our company follows commercial heating services protocols with high standards and we only use high-quality equipment for HVAC service or air conditioning repairs. Unlike other AC companies, we offer free consultation and free estimates of the heating costs to give our clients the idea on the process and cost of repair service, maintenance or new installation.
Our Las Vegas commercial HVAC expert team is fully licensed, trained and certified in commercial HVAC areas like air conditioning services, heat pumps, furnace repair, gas heating and commercial refrigeration service, are available 24/7 to ensure that the heating system is well installed, operates right, or if needs immediate repair.
We work with all types & models of heating equipment in the heating system. Water heaters, heat pumps – we service them all according to high standards, paying attention to your budget and location.g and commercial refrigeration service, are available 24/7 to ensure that the heating system is well installed, operates right, or if needs immediate repair.
Heating services from our commercial HVAC in Las Vegas company include:
Installations
Maintenance
Repairs
[call-to-action]
AIR CONDITIONING SYSTEMS
:
A commercial air conditioning system is an AC system for commercial areas and large spaces like offices, department stores, and restaurants. You can find many types of brands and models on the market that you can choose to fit in your building or business area requirements. Here are some examples of HVAC types according to spaces:
Small businesses like cafes and shops use single-split for air conditioning. Clinics, diners, and retail shops often use a multi-split system. While for medium to large businesses such as hotels or retail spaces like malls, building owners or managers choose to use the Variable refrigerant flow (VRF) and variable refrigerant volume (VRV). On the other hand, some warehouses, automotive garages, and restaurants choose the ductless-mini split as one of their options in their facility. Since it is ductless, it means no ductwork that most business owners like.
It can be quite confusing and challenging to get a suitable heating and cooling system for your business needs.
That's why we are here!
AirProMaster commercial HVAC service offers free consultation and free estimates of the following services for your systems: repairs, replacement, installation, and regular maintenance service.
AIR CONDITIONING INSTALLATION
:
Installation and maintenance of AC unit systems are required in any building like offices, restaurants, and department stores when creating a comfortable, germ-free air, and work-friendly environment for its employees and customers.
Business owners need to choose an affordable but efficient commercial air conditioning system and get a reliable installation service team to keep the area comfortable for everyone in no time.
Therefore, you must ensure that you only work with licensed technicians for air conditioning installation and the installation procedure meet your establishment's requirements and specified guidelines. On average, commercial HVAC systems installation takes one day to a week, depending on the needs of the building, establishment, or location.
AirPro Master is one of the leading commercial HVAC service companies in Las Vegas that provides businesses and establishments with the appropriate air conditioning systems with the right design and installation that improves system efficiency.
We will share valuable information in today's HVAC brands and models and guide you on choosing the suitable system for your business according to our experiences and expertise.
AIR CONDITIONING SERVICE:
Looking for office air conditioning service or commercial ac repair? Problem with cooling, heating air conditioning, air conditioner, ac system, or your existing HVAC system? In need of commercial air conditioner repair or replacement immediately?
Regardless of the type, brand or model of your existing heating air conditioning system, AirProMaster commercial HVAC services in Las Vegas is here and eager to help! As a commercial air conditioning contractor with 13 years of experience, we can work with various AC systems. We only use equipment of exceptional quality. We offer reasonable prices to our customers: when the Las Vegas heat has you looking to save money on your utility bills, look no further than our company.
In addition to that, AirProMaster is one of the best Las Vegas commercial HVAC services contractors. Our expert team is always available if you need a new installation of an air conditioning system. We install and maintain all types of commercial cooling systems and do all necessary air conditioning services, or repair services. Our HVAC techs are fully licensed, trained and certified in areas like air conditioning, heat pumps, gas heating and commercial refrigeration.
Emergency repairs – whenever you want, we care about your business comfort. We want your air conditioner to run dependably and efficiently! Our reliable, respectful, and honest technicians are always ready for any commercial service in Las Vegas. We only use top quality equipment for our services like commercial air conditioning installation, regular maintenance service & emergency repairs! We offer free consultation and free estimates of the cooling costs. Give us a call to schedule service for your ac unit.
If you need help with your AC unit call Air Pro Master at (702) 935-1540.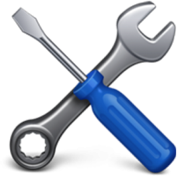 Our commercial AC services are:
Installation
Tune-ups, maintenance
Repairs