For over 13 years, Air Pro Master has been one of the leading AC companies in Las Vegas for residential AC equipment. We give our customers only dependable service, our company is built on honesty and we strive for only high-quality service. That's why we call ourselves one of the best air conditioning companies in Las Vegas. We will give you the right solutions for air conditioning needs. You will get prompt, friendly, trusted, and professional services. It doesn't matter what AC services you require, we will handle all of them! You will be satisfied with outstanding work and unparalleled customer service. Give us a call at (702) 935-1540
Air Pro Master provides the following professional air conditioning services

Installation

Maintenance

Repair

Replacement

Tune Up
Looking for a new AC installation or for the replacement of your old one, count on Air Pro Master! Our techs will find the ideal AC unit that will meet your needs and your budget.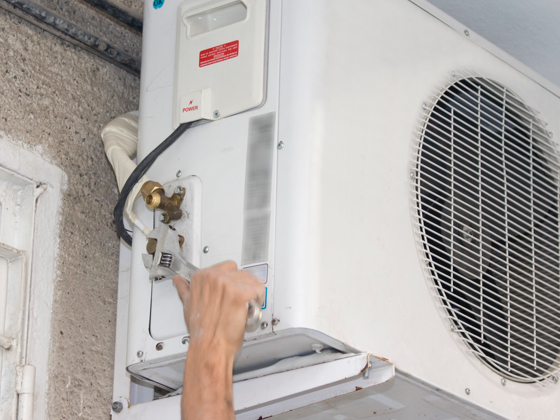 We want your AC to function as long as possible with no problems, and that's why we recommend annual maintenance. In the process of maintenance, our professional tech will tune-up your air conditioner, it will be clean and run efficiently, safely.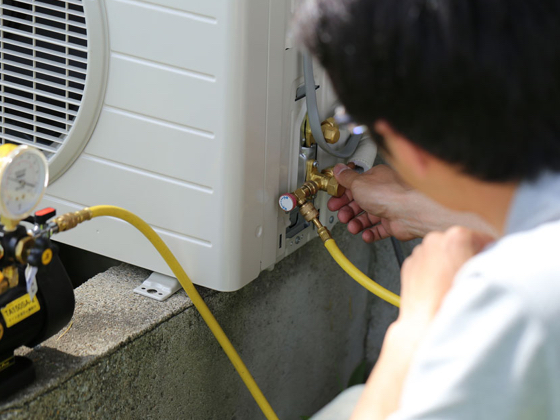 Really hot summers are typical for Las Vegas, so it's really important for your AC to function right. A breakdown can happen, unfortunately, at the most inopportune moment. Count on us and schedule repair service, because we are the best in any troubleshooting.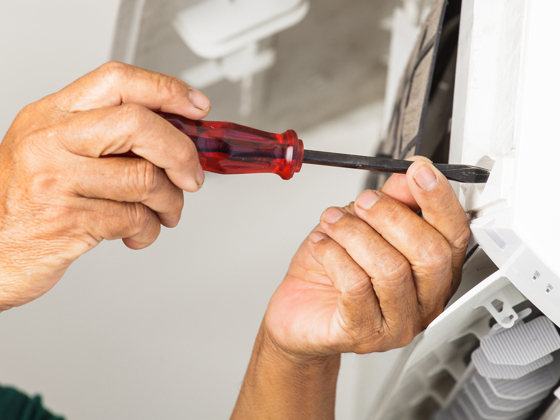 If you doubt whether regular tune-ups are necessary for your conditioner, then the answer will be unambiguous: yes, they are obligatory. Regular checks and preventive measures will help your AC, as the main investment in your house comfort, to live longer. Process of tune-up includes coolant inspections, thermostat checks, cleaning of the condenser, compressor checks, an inspection of wires, contacts, and so on.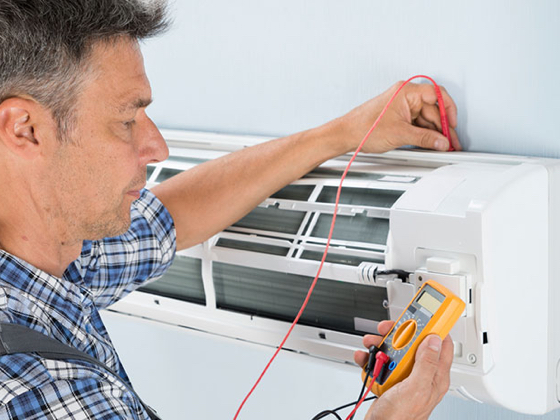 Has your air conditioning let you down? Does your air conditioning not work as well as it used to? Have you felt that your AC bills are higher than they should be, even in the sweltering Las Vegas summer? Having the right air conditioning services in Las Vegas is crucial. With temperatures that routinely go over 100 degrees, AC is a necessity. Without it, it can be difficult to work, relax, or even be genuinely unsafe.
That's Where We Come In
AC problem? Here at Air Pro Master, we've been providing top-notch air conditioning services to the entire greater Vegas area. There are multiple services that we offer. With each, you will receive prompt, friendly, and experienced professional services.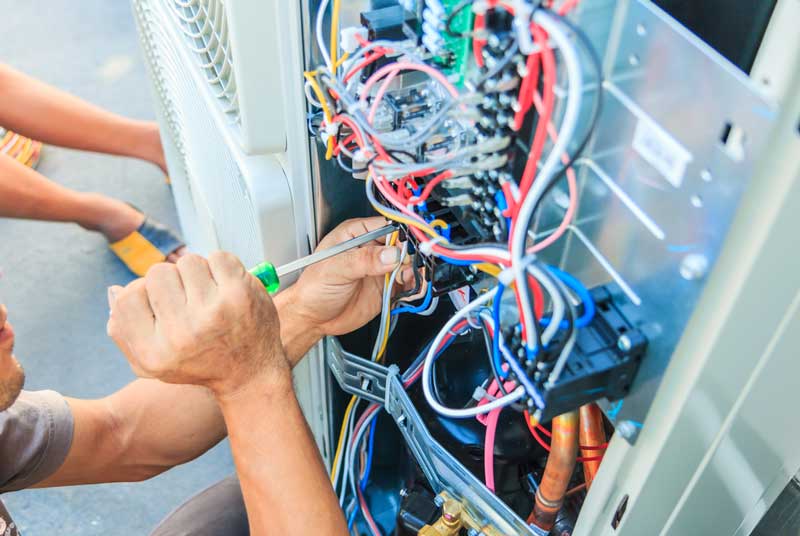 The Importance of AC Services
When your AC breaks down, there's no time to waste. Our professionals can be there promptly to figure out exactly what the problem is. From there, we can go about setting it right. When we discover what the problem is, we'll let you know.
We've Got a Service to Meet Your Needs
Then, we'll lay out your various options. From there, we can work with you to ensure we find the best one for your building as well as your budget. Each of our Air Pro Master professionals meets the highest standards in the industry: our own. Before they come to your property, they've proven to us that they can get the job done every time.
There's never a "good" time for your AC to break down in Vegas. However, there are plenty of bad ones. If it happens to you, we're available 24/7/365 to come and repair your AC.
What Makes Air Conditioning so Important
In Las Vegas NV, there's little more important than air conditioning. The truth is that you can't go without proper air conditioning. To not have it is to put yourself and any who would step into your building at risk. The effects of heatstroke really can't be overstated. Going from one building to another in Las Vegas NV during the sweltering summer months can be dangerous enough. To do so without having a building with air conditioning is to court folly.
Better Living
An air conditioning system can make it so that you're able to function, to feel comfortable, to thrive. That's true whether you're in North Las Vegas, south, east, or anywhere else. Yes, there are steps you can try to take to get around not having high indoor air quality conditioning. That said, they're far less manageable than simply having an air conditioning unit that you can trust. Instead of having to hope that your air conditioners work as you would like, or believing that your AC service can make it through one more summer, go with air conditioner repair that you can trust. We can even fix your furnace. We're air conditioning heating experts in your area.
AC Tuneup
Our "tune-up" is very different from our repair. For the most part, a "tune-up" is the right course of action not when your system stops working but rather when it stops working as well as you would like. For example, so many of our clients call us for a repair when their system starts blowing warm air or even if the temperature is different in one room or the next. We've also had customers call us for a tune-up when their system starts making odd noises, stops producing steady airflow, or even emits a strange smell. Each of those are problems that need to be addressed. That said, those particular problems are often best dealt with by a tune-up.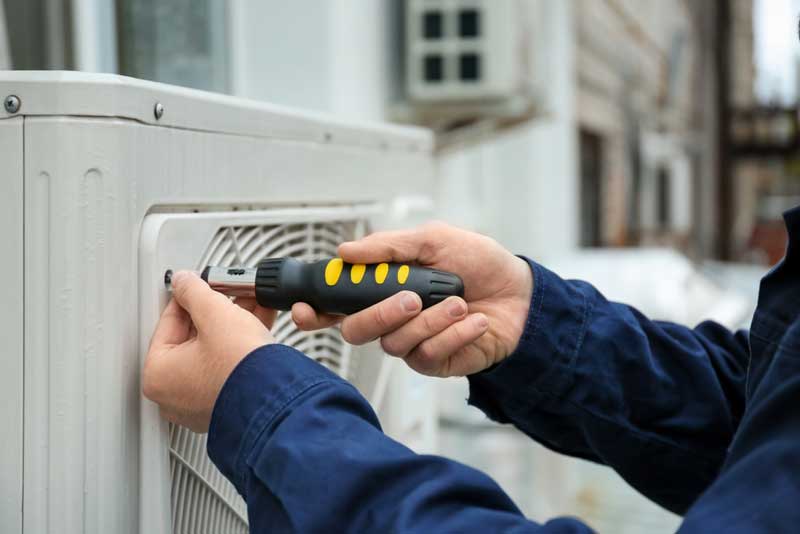 More Than a Repair Company - Repairs, Solutions, and More
A tune-up, for the most part, consists of several different facets of your HVAC being checked by one of our professionals. That means we'll thoroughly examine the ductwork, blower motor performance, and coolant level. By tightening the electrical connections and lubricating the moving parts, we've been able to help so many folks to get that much more out of their HVAC. Then, it's just about cleaning the condenser coils and making sure the thermostat is calibrated properly, and your AC unit will be tuned up. So much of our "tune-ups" actually find potentially serious problems with your AC unit and then we "nip them in the bud," so to speak.
HVAC Maintenance to Save Customers Money
Beyond that, our maintenance can actually save you money. So many AC units in the Las Vegas area are actually a bit dated. With maintenance, we can improve your AC unit's energy efficiency so that you're saving money throughout the years.
Professionally Trained Air Conditioning and Heating Experts
You can't trust your AC installation and repair to just anyone. Certainly not in the Las Vegas valley. Having an HVAC system that you can rely on no matter what is paramount. "Blowing cold air" is just the beginning of what an HVAC system should be able to do for you. The truth is that, in the end, air conditioning and heating systems are emergency services.
HVAC Systems Company Installation and More
To not have them is to put yourself in serious danger of something bad happening to your health as well as your building. Heating and air conditioning are paramount to the quality of life. To go without them is to make life more difficult to live, whether you're in Las Vegas NV, or anywhere else.
Highly-Trained Professionals in the Industry
Instead of trusting your heater and air to someone else, you're trusting them to technicians who know exactly what they're doing. A guarantee of a low price and discounts galore - our technician team can provide the sort of repairs and maintenance, replacement and cooling, that our customers have come to rely on for many years.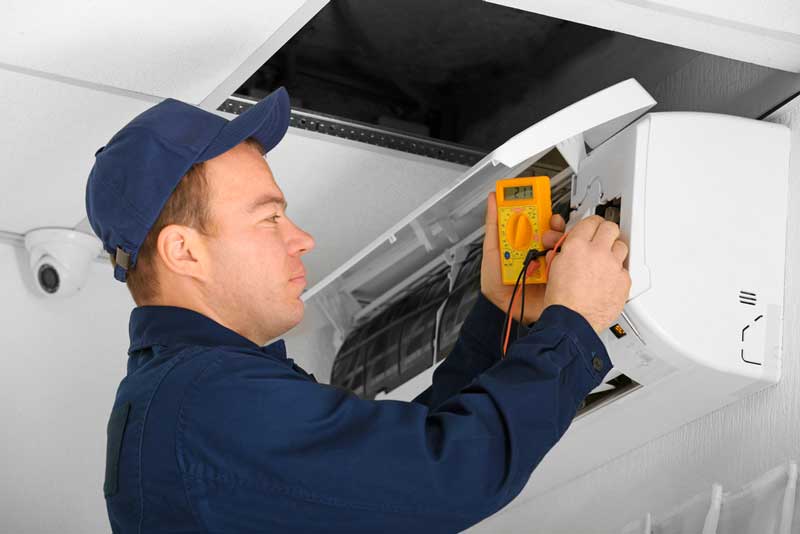 Best Repair Sometimes: Replacements
Should it be time to get replacements, our technicians can help you to find the right ones for your house, business, or anywhere else. That way, you don't have to worry about one emergency or another making you have to deal with such things.
Trusted Installations and Air Conditioning Repair
There are many reasons that the Las Vegas community has relied on us for their indoor air quality services over a long period of time. As a top-notch Las Vegas HVAC company, we've helped with so many Las Vegas AC repairs as well as heating system improvements for many, many years. Las Vegas may be all about gambling, sure, but the last thing anyone wants to gamble with is their AC service or heating system.
HVAC System Service
Heating systems are crucial even for somewhere as hot as Las Vegas. After all, the winter nights can grow very, very cold here. It's the desert after all. When it gets really frigid out there, late in the winter Las Vegas night, you're going to wish that you had the best in terms of heat from a professionally operated business like our own.
Air Conditioning Heating Options You Can Trust
Whether you're in Las Vegas NV 89118, Boulder City, or the surrounding area, you can find the best in emergency heating and cooling right here. Our customers have long been happy with our heating and cooling services, whether they're residential or for their business. Air conditioning heating and the rest should be handled by the pros and no one else. That said, we always have the very best in upfront pricing. There are plenty of financing options available.
Air Conditioning Heating
Whether you need an air conditioning unit, it's an emergency, there's something wrong with your heating and cooling, you need a replacement, or anything else, our technician team can handle these repairs for you. In fact, our team offers discounts should you want those as well. That's a major part of what makes us Las Vegas air conditioning professionals.
Emergency Air Conditioning Repair if Necessary
No one wants to have to worry about an emergency. That's especially true if it's the kind of thing that could have to do with your air conditioner. That said, if your air conditioner breaks down in the Vegas summer, there's really no time to waste. We can be there to fix your air conditioner in a hurry. That's true no matter where you are in Las Vegas NV. Replacement, installation, furnace work, cooling emergency help, HVAC repairs, we can do it all on your schedule. That's our guarantee.
Beyond Repair
We can guarantee that you can stay cool when you have to, while offering the kind of heating that you may need. Something you may not realize: we offer plumbing help as well. If you need your furnace serviced, we guarantee we can work on that as well. In fact, if you need your furnace or HVAC fixed or even a replacement, we can schedule a time for you or work on an emergency basis.
All the Air Conditioning Services You'll Need
The above are common HVAC work. However, they're far from all that we offer. Indeed, sometimes the best "repair" for your AC unit is to get a new one. When we do our evaluation, we'll let you know if we believe that's your best course of action. Should that be the case, we'll walk you through all of your available options. That way, you'll find the best for you and your building. As helpful as the tune-up can be, many of our clients opt for consistent air conditioner maintenance. Once a year (or a schedule that works best for you), our professionals will look at your AC unit thoroughly, just to make sure that everything is working as it should. If something isn't, we can then repair it, or even show you other options as well.
HVAC Systems Importance
Air conditioning in Las Vegas is important (as is your furnace). We see that as an awesome responsibility, and we're grateful to help so many folks to better live their lives.
If you need help with your AC unit 24/7 or even just have a few questions, you can reach our company at (702) 935-1540.