It is 3 AM, and all is quiet. You and your family have settled down for sleep, and even all the pets are down for the night. Just as you are comfortable in dreamland, your spouse awakens you in a panic. You jump out of bed and head to the kitchen, where they had gone for a drink, only to feel water splashing over your toes as you walk across the floor. A quick trip over to the sink reveals a leak coming from underneath that shows no sign of stopping. What are you going to do? The water will just keep coming, causing more and more damage with each passing minute! The answer is for you to call a 24-hour plumber like us at Air Pro Master so we can solve your late-night catastrophe for you.
A Service Provider to be There
The case with many plumbers is that they work the typical hours of nine to five, Monday through Friday. It could be 5:05 on a Friday when your problem arises, but no one is there to answer the phone, potentially leaving you stranded until Monday morning. Who knows how bad things could be by then? Here at Air Pro Master, we know that plumbing problems do not punch a clock. Disasters can crop up when you least expect them or want them, which is why we make sure to have someone available to help you no matter what day or time it is.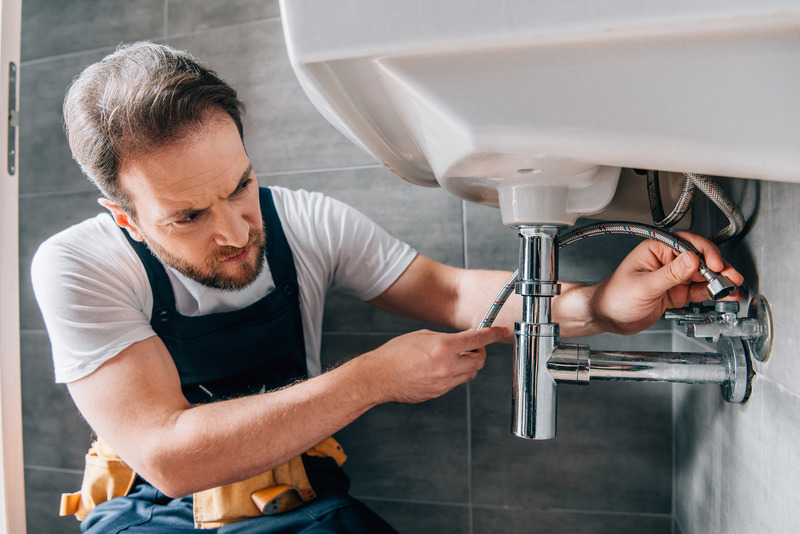 A 24-hour Service Provider for Any Emergency
When you call us for a 24-hour plumber, we can have an expert plumber there to help with whatever the problem may be. Your leaky pipes in the kitchen or basement, your clogged and overflowing toilet on a Sunday night, your air conditioner that will not work when it is 110 degrees in the shade are all issues that we can assist you with, whether they happen during the day or night, weeknight, weekend or holiday. All you have to do is pick up the phone and call our office, and we will have a plumber to your location as quickly as possible.
Know the Service Provider to Call
Since you never know when a catastrophe will arise, it pays to have the phone number handy of the 24-hour plumber you can rely on the most. Keep our phone number here at Air Pro Master in your cell phone or right next to your house phone so that you can make that fast contact when you need to. You can reach us at (702) 935-1540 around the clock, so there will always be a person to answer the phone, get your information, and assist you. With our help, you will never have to worry about emergencies involving your heating, cooling, or plumbing systems. Let us be there for you to solve any and all the issues that can haunt you in the middle of the night.