It might feel weird to talk about "summer" when it's not quite St. Patrick's Day, but it's closer than you think. In just a brief amount of time, spring will be upon us in earnest. That means plenty of outdoor picnics, great weather for walking, running, or anything else. Of course, it also means temperatures well over one hundred degrees, oppressive, potentially dangerous heat, and more. During the summer, air conditioning isn't an option, it's something that every building, whether it's a residential or commercial facility, needs to have. With our AC maintenance and AC repair, you'll be ready for whatever comes. 
Best Time for AC Mending
Imagine it: it's the middle of June. You're having a lovely day. Maybe you're having company over to your home for a get together. Or, perhaps you're having some very important potential clients and investors at your place of business. You've set everything up perfectly, so that the day is just so. Then, disaster strikes – your air conditioning stops working. In one moment, all of your well laid plans have, for lack of a better phrase, "gone out the window." 
The gathering at your home suddenly takes a very different turn. To make everyone comfortable, you have to open the windows and get a bunch of fans going. That's not exactly conducive to a good time. By that same token, that makes the business event that much more difficult to paint your company in a good light. It's hard to turn prospective clients and investors into actual clients and investors if everyone's overheated or has to leave. 
The point isn't that this kind of thing will definitely happen to you. Hopefully, your AC unit runs exactly how you want for as long as you want it to run. The point is that, without maintenance, without having someone check on it from time to time, you leave open the possibility that something like this can happen. By having our experts give your AC unit the kind of proper, routine maintenance that it requires, we can make sure that it works exactly how you want.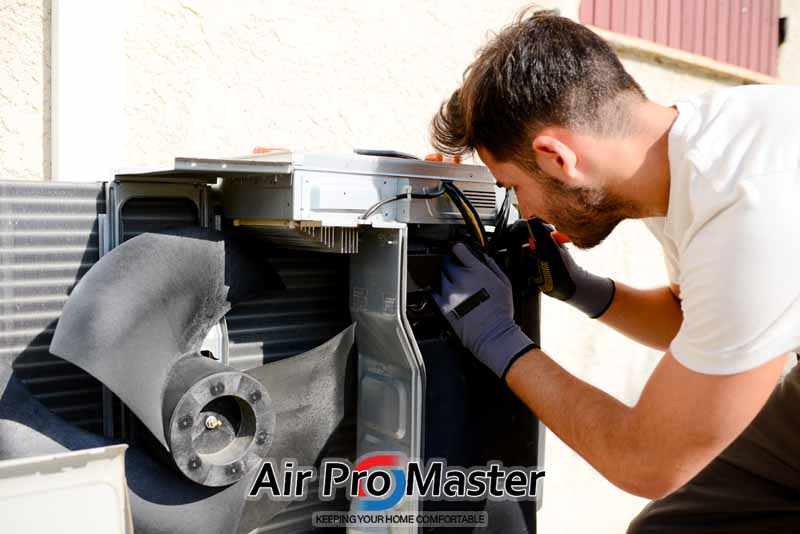 AC Mending When You Need It 
To continue the analogy, say that the above circumstances happen to you. Our company is designed to be able to help with this exact scenario. Our services are available 24/7, which means that we can be there to help in any situation where your AC unit (or heating, it is still March after all) breaks down. 
So, say that you have the potential clients and investors over. We could be there in a hurry to fix the AC unit promptly. From the moment we arrive, we'll figure out what's wrong, and then go about making it work as it should. This is the kind of thing that will keep you from losing any "face" with your prospective investors, clients, and anyone else. 
We can do this at any time, day or night, too. For example, say that your kids have others over for a slumber party. On a hot summer night, this is the kind of thing that you want to have your AC unit working properly for. We can be there even very late at night to make sure that it's fixed, so that everyone can comfortably have a good time. Really, at the end of the day, that's what our 24/7 service is designed to provide: comfort. We can make sure that you are as discomforted as little as possible due to a malfunctioning AC or heating unit. 
Preserving and More 
If you haven't had your AC unit checked out in some time, then March is the perfect time to get it done. The temperatures might be warmer outside, but they are not yet near their summer peak. By getting your AC unit looked at now, you can make sure that you're ready for absolutely anything that the summer might throw at you. Just as you would plan anything else ahead of time, you can plan on having your AC unit working properly when you give it the kind of maintenance that you and yours deserve. 
That said, it's important to note that our AC and heating services don't just disappear as winter turns to spring. There are still nights here in the desert where the bottom of the temperature drops out, you put on the blankets and the heavy clothes. Should your heating unit break down at these times, we can be there to fix that, too. If you have any problems with your AC or heating unit, let us know. We can repair them or replace them if necessary. With options available for all, we can make sure that you're as comfortable as can be. For more information, call (702) 598-4174.