People who are in warm regions would love to head to a place with a cool temperature. But the problem right now is that most are concerned about how air conditioning maintenance factors in with the COVID-19 pandemic. Studies have shown that it is not a key factor in the spread since the strain is not airborne. Hence,  with most economies reopening, air conditioning establishments are unlikely to be a problem to worry about. Instead, there could be other problems business owners may want to worry about. That includes proper distancing for incoming customers and adjusting to the new normal.  
The COVID-19 is far from contained but the numbers are starting to curb. Business and commercial establishments are starting to re-open, provided they adhere to guidelines set by government agencies. There are some who will still feel the pinch of the coronavirus. The fact remains that operations may take time to normalize but opening a shop is better than staying closed. Most will be focusing on disinfecting their place and employing measures. These are the ones set by the agencies and the Centers for Disease Control and Prevention (CDC). It is a start and things could pick up for as long as the cases do not spike again. 
AC After the Pandemic
It is believed that going into an air-conditioned place will not be a major factor in spreading COVID-19. There was actually one issue that happened over in China involving a group of people in a restaurant. There was air conditioning but the virus was likely spread due to lack of distancing. Other than that, there have been no cases of the virus spreading in air-conditioned places. Hence, that is one less thing to worry about with most advised to follow the standard CDC guidelines. This includes wearing masks, social distancing, and practicing proper hygiene. 
Malls and restaurants are likely to turn on their ACs, especially during the summer. But with most coming off a long lull due to the COVID-19, it may be best to have experts look at the units. There is no telling if cleaning or some kind of maintenance is needed. Further, being left idle for quite some time may bring up issues. There are AC repair Las Vegas-based companies ready to serve. With most possibly having that in mind, it may be best to schedule an appointment as soon as possible.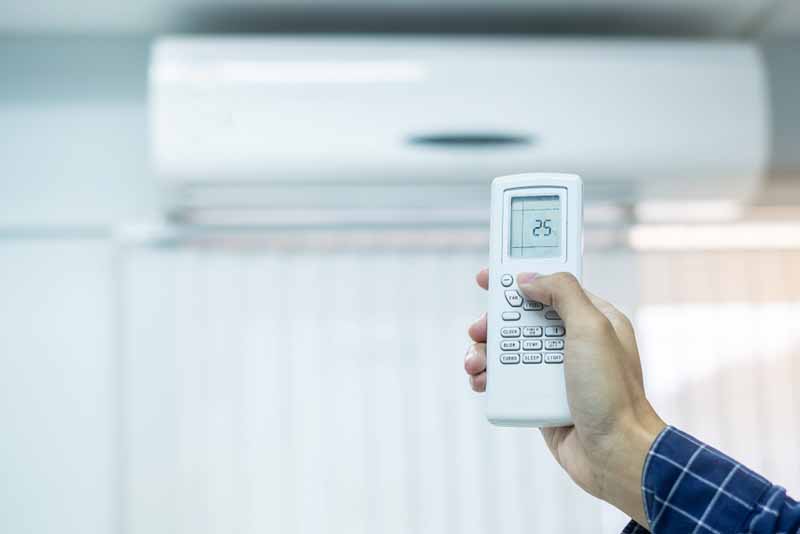 High or Low Cool?
Given that most establishments will have a controlled set of people, adjusting thermostats could be of help. Fewer people mean colder places and the last thing that one would want is to catch a cold. Other than that, it could take some load off a place's next electric bill. With a smaller number of people visiting establishments, revenue generation will take a hit. This would vary depending on certain factors. That includes the current weather and the level of coolness a place requires. For places that have multiple air conditioning units, it may be best not to turn on all of them for more savings.  
Cleaning Could be Wise Before Opening
Air conditioners require cleaning from time to time. For those who are due for one, having them serviced before re-opening would be a good idea, Some could do that even after they re-open. The reason for that is the volume of people coming in will not be that plenty. Also, customers are unlikely to spend time at a public place for fear of contracting the virus. It is an essential thing to have AC units serviced, particularly the ones which have been around for some time. Not only will it make cooling better, but it can also translate to savings on a business' next electric bill. At the way things are happening now, each penny saved counts. 
Reopening businesses is not easy and can be stressful. Owners need to have their checklist and make sure that everything is in order. Some may not be too keen on the idea, preferring to wait. If so, that also provides them a good time to recall when they had their AC units last checked. Air conditioning specialists are likely to be among those re-opening, serving both commercial and home-based units. With lots of AC unit owners seeking service, booking in advance would be wise. An initial assessment is likely to be made before carrying out what an AC unit needs. It would be a wise approach to properly determine how to keep the AC unit performing well. 
Among the air conditioning specialists ready to serve is Air Pro Master. They specialize in air conditioning, heating, and plumbing systems. Air Pro Master offers a free consultation for people in need of service. They can start the process by simply calling (702)935-1540. You can also visit the company's official website at airpromaster.com.