Being comfortable. Whether we're in our homes or our commercial locations, that's what we all want to be: cozy, comfortable, and safe indoor air quality. Unfortunately, as of this writing, it's not really a time for comfortability for many of us. After all, the pandemic is still going on. We're all doing our part by staying home, stopping the virus from spreading, and bending the curve downward. As we're all threatened, so many of us are the opposite of comfortable. That said, as you're going to be inside, it's more important than ever to make sure that your home is hot when you want it to be, and cool otherwise. That's where Air Pro Master Heating and Cooling comes in.
Air Pro Master Convection and Cooling
Yes, it's mid-April. Spring has officially sprung. That said, sometimes the weather isn't fully spring-like yet. There are plenty of days which are unseasonably chilly, causing you to break out the long-sleeved shirts even when you thought you could put them into storage till fall. On top of that, the nights can still be cold, as well. Summer is just around the corner, but it might be chillier than you thought on the way to it.
Our heating can help with that. We can make sure that your heater is in good, working order, so that you're ready when the temperatures drop below where you'd like them to be. Beyond that, we can ensure that your heater is ready for whatever may come, too. Even if you aren't someone that's bothered by the cold right at this moment, this may be the best time to get your heater checked out.
While this may be an uncertain time in the world, one thing we can guarantee you: it will be fall and winter again. When it is, it'll be cold and chilly, again. If your heater hasn't been serviced in some time, then your heater could break down during the cold months, leading you to have to deal with it while it's chilly. Many of our customers get their heaters looked at by Air Pro Master now. That way, if there's something wrong with your heater, our techs can find it and fix it before the bottom drops out of the temperature.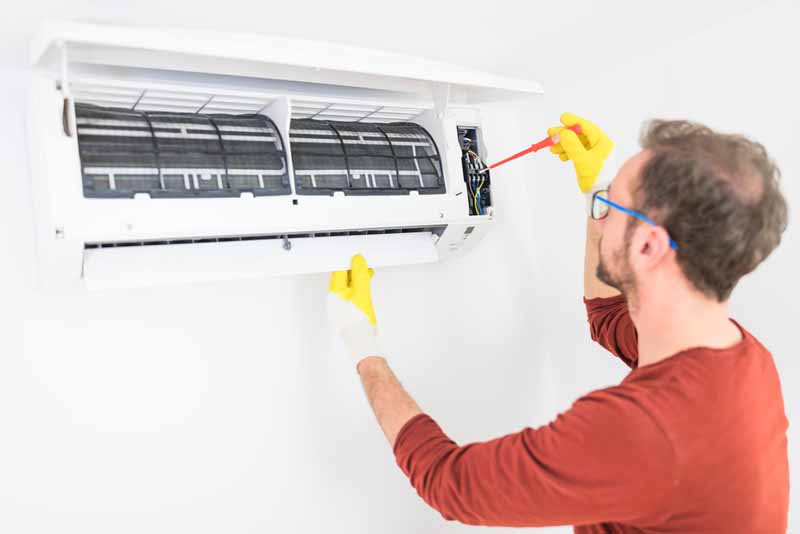 Cooling and Clean Air
Like we said, summer is coming. In Vegas, that means the hottest temperatures. As you know if you've been here for any length of time, routinely, the temperatures break 110 degrees. So, properly functioning air conditioning isn't just about comfort, it's about safety, too. We can look at your AC unit and make sure that there's nothing wrong with it before the temperatures spike.
The cleanliness of your air is important, too. While we're all doing everything in our power to keep the virus from impacting our lives, it's important to take stock of your indoor air pollutants, too. We can't tell you how many times we investigated someone's indoor air quality and found that it was much lower than they would have believed.
When we say "lower," what we mean is that there's plenty of odors, chemicals, germs, and yes, viruses in the air. With our UV light system, we can't guarantee that it will eliminate 100% of them. What we can guarantee you is that it will eliminate 99.9999996% of them, which is just about as close as you can get. We're all going to be spending more time indoors in all likelihood. With everything you're doing for your health, making sure that your indoor air quality is good is important.
Air Pro Master: Always There
You don't have to wait to call us. No matter what time you're reading this blog, if you have a problem, you can call us at any time. Reading this at 6 AM? Midnight? 3 in the afternoon? 3 in the morning? It doesn't matter. You can call us at any time. That's because we're always available, always there for you. Problems with your heater, your AC unit, your plumbing, your indoor air quality – they don't go away on their own. They need the help of a professional. You can call us at (702) 935-5622.