The importance of keeping a stable and regulated temperature on a commercial establishment is immeasurable. Businesses must keep their employees and customers comfortable to maintain and improve profit-making. Hence, we need to ensure that our HVAC system is functioning well to prevent further inconvenience. HVAC stands for heating, ventilation, and air conditioning. During summer, the atmosphere should be kept cool by the air conditioning unit. Moreover, the heater should be in perfect shape during winter to maintain warmth. Whether it is for installation, maintenance, or repair, you should know whom to ask assistance for your HVAC system. The best choice you could ever make is the trusted company that offers commercial cooling and heating services in Las Vegas: Air Pro Master! 
Studies have concluded that employees who are comfortable with their workplace ambiance tend to be more productive. Moreover, customers who visit a commercial establishment with such a pleasant atmosphere can help them remember the place quickly. Business people would prefer to meet this requirement to keep their businesses thriving. Air Pro Master can help every company exceed this expectation by offering quality commercial HVAC services. Being in the industry since 2015 made it possible for our company to be known and trusted by our avid customers. 
Why Choose Air Pro Master for Commercial Cooling and Heating Services in Las Vegas? 
We have proven in several different ways as to why our company stands out among the rest. We want to highlight them so you can have a comprehensive idea of how we operate our HVAC system installation, maintenance, and repair business. Here are the top reasons to choose Air Pro Master when needing commercial cooling and heating services: 
Years of Service
It takes years to build a strong reputation in this business. Air Pro Master has created a great connection with local businesses with regards to their HVAC system needs. Hence, we are known and trusted by established companies. We make sure to update our work portfolio to present our future clients about the services we offer and accomplish throughout the years. There is nothing that our HVAC professionals cannot help you. We are proud to build a name in this industry.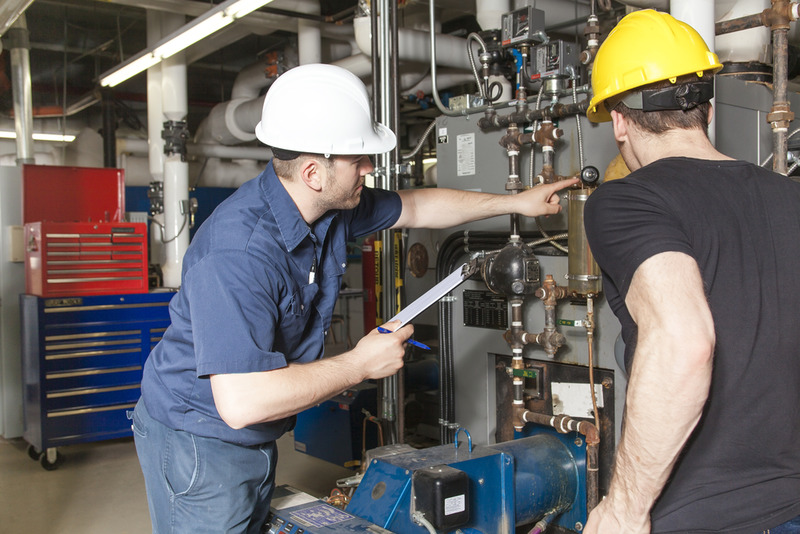 Professional Team
Air Pro Master only hires licensed, experienced, competent HVAC professionals who show a positive work attitude. They are one of the main reasons why our company has grown so much for the past years. We ensure to deploy professionals who are well-knowledgeable and responsible enough to face whatever HVAC problems may arise. There is nothing that our HVAC professionals cannot help you. Therefore, please feel free to let our team know your side, and we will be glad to address them for you.
Financial Options 
Air Pro Master offers different financial pricing options for you. HVAC operations may be costly, but do not worry, as we already fixed that for you. You have the freedom to choose which option fits your businesses' budget. The best part is, we do not have any hidden charges! What you see on your billing is what you have to pay for us. No matter what pricing option you choose, rest assured that the quality of service will always be our top priority. 
24/7 Service
Air Pro Master is available 24/7 to meet your HVAC system needs. We are always ready to be at your service even during the early hours in the morning. It would help if you did not face further inconvenience as we understand how important business operations are. Therefore, please do not hesitate to call us as we would love to end your worries. We will handle everything for you. 
Maintenance 
The best way to avoid problems and complications with your HVAC system is by investing in a good maintenance plan. It is always wise not to wait for something to happen before you take action. The maintenance plan includes an annual inspection to both of your air conditioning system and heater. The assessment helps determine which components need to be carefully examined by the professionals so that the HVAC system can perform well for the coming years. Through this, you can save a lot of money, time, and effort. 
Contact Air Pro Master Today! 
When it comes to HVAC commercial cooling and heating services in Las Vegas, it is best to choose the company that has been in the industry for years. Remember, the HVAC system may only be a portion of your entire business, but it does affect your business operation. Therefore, always take some time to inspect its condition no matter what time of the year. For this, you can entrust your HVAC system with the number one company in Las Vegas – Air Pro Master! What are you waiting for? Book us today, and we will let you experience the best HVAC experience you deserve. Call us at (702) 935-5622.