We're glad to be your plumber but we know that no one wants to have to deal with their plumber. While the plumber may be a nice person, professional to the core, and a delight to be around, when a plumber comes to your home or commercial building, it's for a reason. Usually, it's because something's gone wrong with your plumbing – never good. It can be even scarier during this, time of the COVID-19 pandemic. You might be, naturally, gravely concerned about having even the most conscientious professional come to your home. That's perfectly understandable, even if you're dealing with an emergency. A plumber from Air Pro Master does what's necessary to keep everyone safe.
A Safe Service Provider
The last thing we want is for anyone to get sick, or worry that they'll be harmed, by our plumbers. So, we make sure that they wear masks, have gloves, always maintain good social distancing, and more. When we send someone to your home or commercial setting, they'll always be in small enough teams so that you don't have to worry about the virus getting in.
Additionally, we're there to work once we arrive at your property. You (most likely) have a plumbing emergency, so we know that there's no time to waste. Alas, plumbing emergencies haven't called themselves off during the pandemic, so we make to do as good a job as possible. That's just one of the many reasons that we're always available.
If you've read our blogs or our advertising for any length of time, then you know that we're always available to you. That's true 24/7/365. We've said that we can be there "during holidays, weekends, early in the morning, late at night, or any other team." That's always true and it isn't going to change just because there's a pandemic on. Ours is a genuinely essential business, so we'll always be there for those who need plumbing help, no matter what.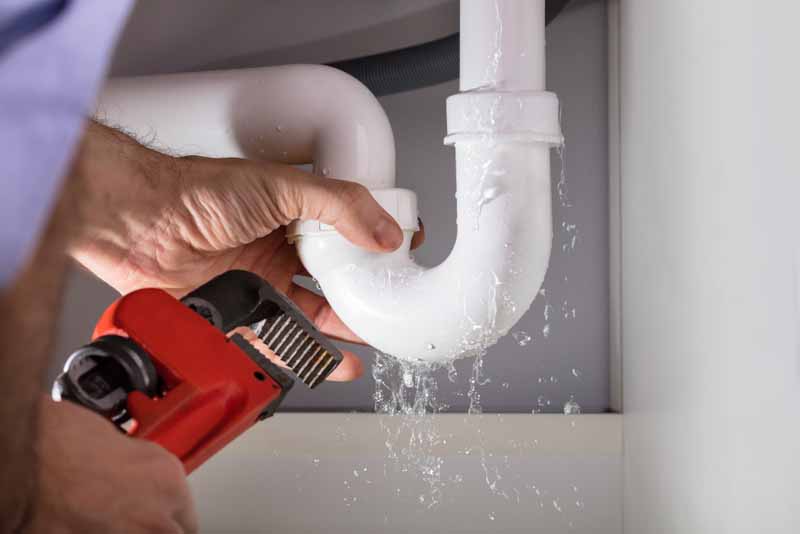 What a Service Provider Can Do Beyond Emergencies
Yes, most people understand what our company can do in terms of plumbing emergencies. But there's more to having plumbing that works how you want in addition to just dealing with emergencies. For example, we can also repair your pipes. That doesn't mean "we can come and put your pipes back together after they break" (although, we can absolutely do that) it's also about heading off potential worse problems.
If you go to check your pipes, or you worry that your water pressure is too low, we can do something about that. By having our professionals come out and look at your pipes, we can figure out what to do before it becomes something much worse. It's better to solve a small problem before it grows into a much worse problem. Really, that's a lot of what our company does. We can head off problems before they get that much worse.
In Addition to Pipes
We can also fix your toilets and water heaters, too. You might think "why am I worried about my water heater right now? It's almost summer." This truth is that you're always going to need your water heater when you take a shower, bath, or use hot water for anything else. By having our pros come out to look at your plumbing before things get bad, you can head off potential problems.
Of course, our company is called "Air Pro Master," which means that we can do so much more than just plumbing. We can also make sure that you have the best air quality, too. The inside of your home or commercial building may have the worst air possible. Folks don't always realize that. But the truth is that the air inside your place could be worse than the air outside. That may sound shocking, but it's true. We can make sure that the air is just as high quality as you would like. That's true for your home, your office, store, warehouse, or anywhere else. For the best in air quality and the best in plumbing, don't hesitate to reach out to Air Pro Master: (702) 935-5622.