Plumbing plays a significant role in our lives. It is literally everywhere and it is required to be installed in every household or establishment. Why? Having a plumbing system ensures that the delivery of water is safe. Moreover, the system helps ensure our kitchen and bathroom are working properly to attain comfortable living. If we are truly concerned about our health and well-being, we should never take our plumbing system for granted. Truth is, we do not often encounter problems with regards to plumbing as professional plumbers properly planned and installed this system; however, we cannot really say as to when we face any problems, that's why if anything happens, we call it a "plumbing emergency." If you have no idea how plumbing works, worry not as we have a plumbing company that will help work things out for you. 
Air Pro Master is a plumbing company known to provide high-quality service that would surely make our customers in awe. There is literally nothing that we could not do for you. We will make sure that once you call us for your plumbing emergency, it is not going to be your problem anymore. It is going to be ours and that means – it is going to be under control and the system will be back to normal like no emergency happened. 
Common Waterworks Emergencies Explained
Not all people are knowledgeable as to what scope does the plumbing system include. Since we are not experts and if we have some things that are not working properly, it is going to be a challenge to find out the root cause and it is going to be much harder to repair what needs to be repaired. 
Air Pro Master, a plumbing company, is tasked to make sure things are not going to be difficult and confusing for you. We laid out the common emergencies related to plumbing, so if you notice any of the below list happening in your residential or commercial establishment, you can give us a call and we will help sort things out for you as soon as possible. 
Clogged Toilet and Shower Drains
Do you find it impossible to flush your toilet? Do you hear strange noises? Is there something leaking? Did you find the water rising while taking a shower? These situations can easily become a nightmare for every individual. Yes, DIY instructions can be easily searched from the Internet to temporarily fix it, but always keep in mind that other serious problems need to be addressed and fixed. Only professional plumbers can find it out and repair it to avoid further complications.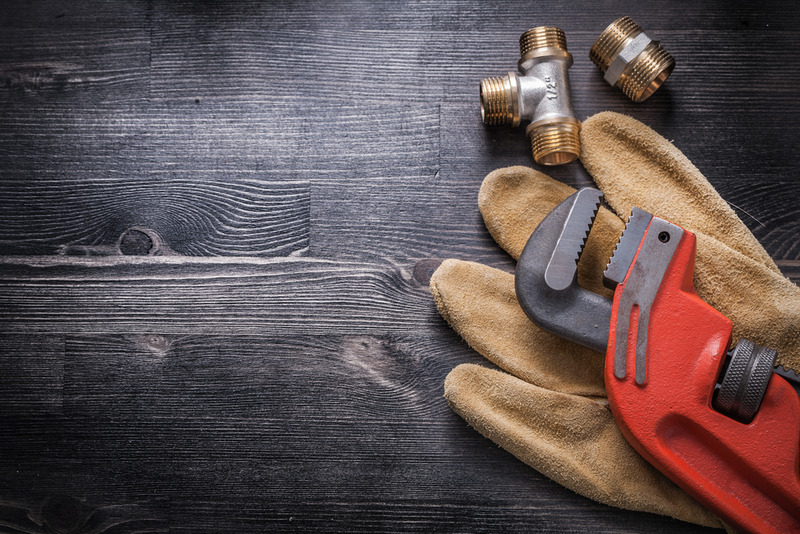 Clogged Sinks
Once you finish eating, you make sure to carry out your daily household chores which is washing the dishes. However, you notice that the water level is rising and 
the sink is refusing to drain all the water used. Sometimes it is just slow, but if it reaches to a point where it refuses to drain the water at all, then something might have clogged the system and needs to be cleared as soon as possible. 
Water Heater Problems
After a long day at work, everyone likes to have a nice, warm bath brought to us by water heaters. It is definitely a must-have as no one wants to take a bath in ice-cold water. However, the most common problem with water heaters is leaking or worst, an electrical issue. The evaluation of the problem, most especially about water heater malfunction, needs to be done by professional plumbers only. 
Burst/Leaking Pipes
Nobody ever wants to deal with pipes as it looks really complicated, most especially when you deal with pipes bursting or leaking. A bursting pipe can emit a large amount of water if not given attention immediately. On the other hand, leaking pipes can easily be tapped or covered. But if it is not properly fixed, it could cause pipes to leak repeatedly until repaired properly. 
Other plumbing problems include, but are not limited to: 
Broken Water Lines 

Washing Machine Leaking Hoses 

Back-Up of Sewer System 

Sump Pump Failure 
Benefits in Choosing Air Pro Master – High-Quality Waterworks Company
Looking for a quality plumbing company to address your plumbing emergencies promptly? Air Pro Master can do it all for you! We understand the role of plumbing systems in our day-to-day lives. Therefore, our number one goal is to ensure your health, safety, and convenience by always being at your service. 
We always highlight the high-quality service that this plumbing company offers, but there are other reasons why you should choose Air Pro Master. These include the following: 
24/7 Waterworks Service 
You do not have to worry if you encounter problems early in the morning or late at night, we are always at your service every single day. 
Affordable Pricing 
As we want to resolve issues as soon as we can, we make sure that no other issue can get on the way in making your life problem-free. We offer services from different price points, so you can choose which one fits your budget. 
Service Portfolio 
We are proud to say that we have kept all records of previous services and the feedback provided by our happy and satisfied customers. We encourage you to check our service portfolio to show you the works we have accomplished that made us a high-quality plumbing company. It is always available most especially for our first-time customers. 
Waterworks Experts 
At Air Pro Master, we always choose the best. We do not just choose anyone to do the job. We choose skilled and professional plumbing experts to help you with your plumbing emergencies. Moreover, our experts are friendly and courteous, so you will never have any problems voicing out your concerns and worries. 
What are you waiting for? Contact Air Pro Master today and experience the 24/7 affordable and high-quality plumbing service with a team of plumbing experts!