With the hot summer season here, air conditioning units need to be at their best. The best AC service in LA may just be around the corner, ready to serve at a moment's notice. Keeping AC units at their optimum best is a must and such can be achieved with proper AC services in LA. Cleaning is the basic thing that one can do, something that can ensure efficient-performing units at all times. Aside from that, a well-maintained unit can also assure owners of reasonable electric bills. It is a reality that most have to face, saving on expenses as much as possible at any time.
Some AC unit owners have the notion that cleaning can immediately do the trick. In some ways that may be true. However, a prerequisite is making sure that air conditioning units undergo the right scheduled maintenance. There are cases where households overlook this need, mostly because they are wary of added expenses. Some feel that for as long as an AC unit is functioning properly, there is no need to worry. However, that may also be likened to a bomb waiting to explode. A unit may be performing well but the unseen problems from within could lead to bigger expenses.
Even Best AC Service in LA May Not Have All the Answers
Each time a unit conks out, the expectation is high that the experts will be able to remedy the problem. But alongside that comes a cost. The labor cost may vary depending on the level of damage an AC unit has. Further, the expenses escalate even further if parts need to be replaced. The pricing for each component will vary. It may be acceptable to some while others may be better off buying an entirely new unit. The latter is the likely option when estimates are no longer reasonable or parts are hard to find or no longer available. This is a case-to-case basis.
Hence, it would be also best for consumers to be careful when choosing the brand of their AC unit. It would be best to stick with proven brands. The ones who have been around for so long are proven and reliable. There are new players in the AC unit market, something that some may try. Pricing may play a role in influencing buying behavior. But for those who want to invest wisely, it would be best to keep an open mind and look at it broader. Testimonials will help, something a person can get from friends or even online. Skim through the information thoroughly before deciding on what AC unit to buy.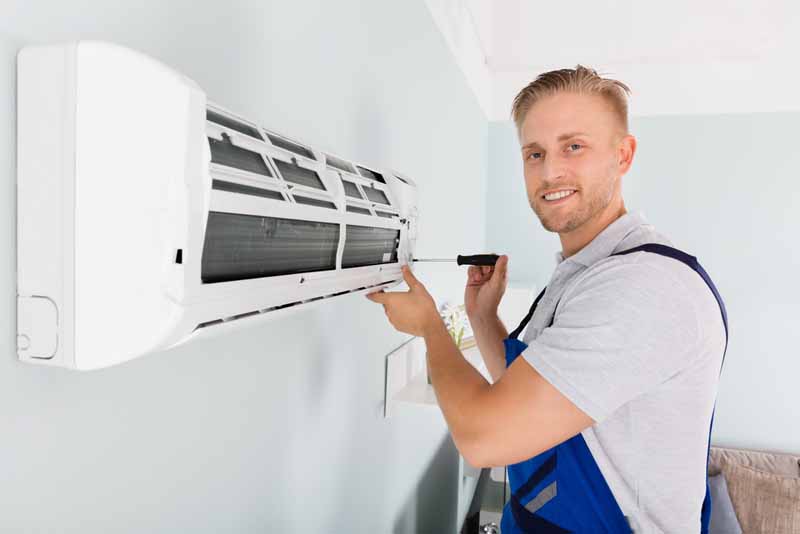 Wary of Preserving? Here Are Some Basic Cleaning Tips
For AC units to function properly, most may have already seen fins – a component important in AC units. They are part of the cooling process, something that can perform if properly maintained. They of the key parts cleaned by experts. If calling on one cannot be done regularly, practically anyone can do simple cleaning in the meantime. The key here is to remove objects or debris that may have built up from use. These days, pressure washers can help make the job easy. But in the case of fins, it is discouraged. This could lead to damaged fins that may end up costing more. Just use a gentle stream from a garden house to clean. If the fins are so dirty, there are commercially available cleaning sprays that can help. They are available at home improvement centers with proper instructions for use.
It should be noted that this kind of cleaning is only a temporary remedy. It remains that general cleaning can only be done by professionals. This process can be done over and over but the results will pale compared to the ones done by professionals. In short, resorting to this should be only if no AC service group is immediately available to improve the cooling rendered by a unit.
The best AC service in LA: Other DIY things to do
Cleaning the air conditioning filter, cleaning the plugged evaporator drain, and cleaning the evaporator coil can also be done. These will help in improving the airflow and cooling of a unit at times. But one thing to note is that the process may be tedious, especially for people doing it for the first time. The professionals remain the best ones to handle the situation. For fewer hassles, it would still be best to schedule a service for your AC unit for proper attention.
There are a lot of AC service units ready to serve in different areas. Air Pro Master is one of them, a company that is ready 24/7. They offer a free consultation to clients upon request. All one has to do is give them a call at (702)935-1540 and they will do the rest. To know more about them, simply head on over to airpromaster.com.