Finding a good plumber is like finding a good surgeon. You want to get the best one that can do the job with efficiency, precision, and with minimal risk of making any more damage than there already is. We wouldn't want someone to just go in blind and hope to find the problem once everything is out in the open. You need someone who can diagnose the problem even before they start to make the first incision. Simply put: you need us. We're that hotshot surgeon you've heard through the grapevine. When something's amiss, you need the best plumbers to come fix the problem: Air Pro Master. 
Best Service Providers: Who We Are
We have been in the plumbing business for more than a decade. We're a team of highly trained professionals that have years of experience under our belt. When you can call us, we guarantee that we will be sending one of our plumbing experts to your home or place of work and provide high-quality service. 
Our Team
We don't just send out newbies on the job and hope they figure things out on their own as they go along. Before we send our technicians out into the wild, they first need to get through our rigorous training and vetting process to ensure that each and every one of them is properly equipped with the necessary knowledge and skills so they can respond to any given plumbing situation that they're faced with. Before they even get to your house, they've already gone through extensive training that has covered just about every kind of plumbing emergency imaginable. 
We also make sure that they always carry proper documentation with them should the need to verify ever come up. Our team members would be more than happy to show you their hard-earned credentials; after all, they've poured their blood, sweat, and tears for that. 
Another thing that stands out about our team is their level of professionalism. When you call us, don't expect some guy wearing a stained shirt, dirty jeans, and has a cigarette precariously hanging from the side of his mouth to show up at your door. What you can expect is someone sharply dressed in a fresh shirt with the Air Pro Master logo on it. We like to think of our team of expert plumbers as the ambassadors of our brand. Our plumbers are professionals. We like to dress the part.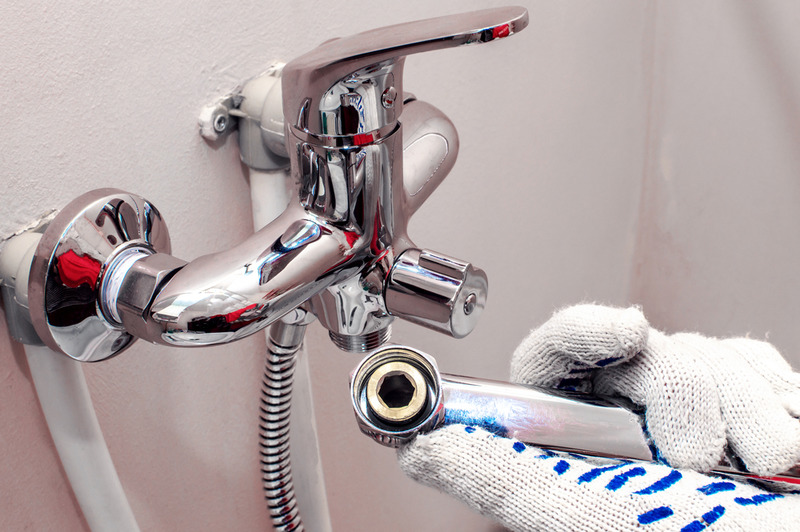 Our Services
We offer a wide array of services to meet all of your plumbing needs. Below is a list of our offerings:
Water leak detection

Plumbing fixture leaks

Toilet leaks

Interior water leaks

Exterior water leaks

Slab leaks

Water heater leaks

Water heater repair

Replacement of water heater

Water heater installation

Drain cleaning

Waterline repair and replacement

Sewer line repair and replacement

Pipelining

Pipe bursting

Toilet, faucet, and sink repair

Toilet, faucet, and sink installation
Best Service Providers: 24/7 Service
What's more, is that we offer our services 24/7 so you can call us any time of the day. We get that plumbing emergencies don't exactly happen in the most convenient time of the day. And on a particularly bad day, it might just happen at the worst possible time. Imagine having a burst pipe first thing on a Monday morning when you have to take a shower before going to work, or an overflowing toilet at three in the morning after a night of partying, or a broken water heater on Christmas morning. These are just some examples of nightmarish scenarios that we've had to deal with in the past. Imagine having to wait for the next business day before someone comes to fix the problem. 
Plumbing problems usually have an incredibly small window between minor inconveniences and full-blown catastrophes. A bathroom that's starting to flood only needs a few minutes before it starts to overflow into the rest of the house. In crucial moments like this, you need to call in the experts who can get the situation under control as soon as possible. That's where we come in. 
We also understand that sudden emergencies like this can get really expensive really quickly. This is why after our technicians make their initial assessment, they'll provide you with options on how to address the problem and how much each of these options will cost you to let you decide how you want to proceed. We also offer financing options that will help make the cost of service more manageable for you. 
If you're looking for the best plumbers, look no further. We at Air Pro Master would be more than happy to help you with your plumbing needs. Give us a call at (702) 598-4174.