It is important to hire the best HVAC contractor to keep your commercial HVAC equipment running smoothly. The good news is that finding a dependable HVAC company does not need to be very difficult at all. Follow these five simple tips to find the best service for your residential or commercial HVAC needs.
Before hiring an HVAC company, make sure you know the names of some of the other companies they have serviced in the past. Make sure their service is excellent and that they provide you with references from satisfied customers.
Ask your friends and family about any HVAC contractors in your area that they have used. Contact one or two of them and talk to them about the quality of work they received from their HVAC contractors.
Check with the Better Business Bureau to see what other customers have to say about the service you will receive from an HVAC company. Also, check with the local Chamber of Commerce or any other business association in the city that deals specifically with HVAC contractors.
Best HVAC Contractor You Can Rely On
If you do not know anyone who has already used an HVAC company, ask around in the office of a current HVAC company. Many of these businesses will have references you can check with. Also, ask any employees you know what a good experience they had working with their current HVAC company.
When speaking with your potential HVAC company, provide them with your contact information. This may include name, address, phone number, and e-mails. You may also be able to contact them via phone or by fax.
Top-rated customer service is an important part of any company. Be sure to find out what kind of customer service the company provides. What kind of follow-up do they provide after the work is done? Some companies will call you or e-mail you within hours of finishing the work to make sure that everything was done correctly.
Make sure you know how long it takes to have your AC repair service fixed. by going online and looking at the different companies websites. You can usually get this information by calling them or e-mailing them. Once you find the service you are looking for, check into their website to find out how long it takes to have your AC repaired.
If you are considering hiring a company in Atlanta, you should compare the price of the service from each company. In addition, you should ask what type of guarantee they have for your purchase.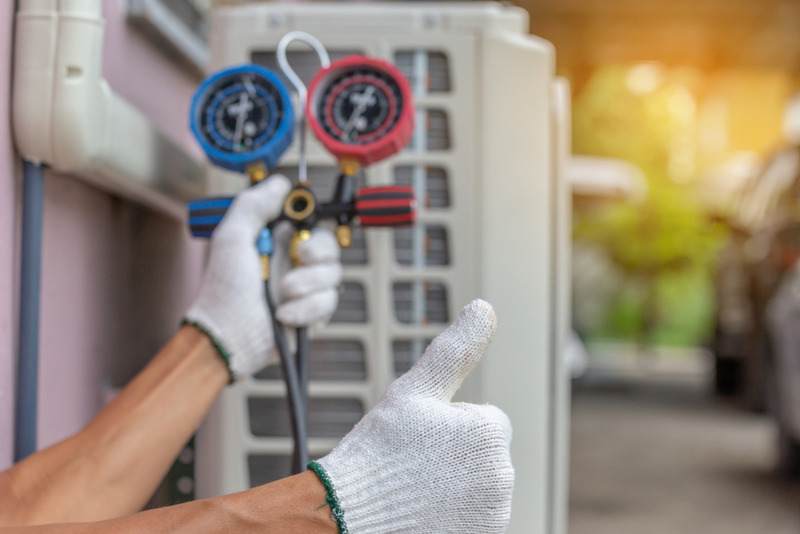 Contractor's Warranty
Make sure you find out what the HVAC contractors' warranty is. This is a policy that they have on their website that is easy to find. Find out if they have a 100 percent money-back guarantee.
Find out what the HVAC contractor does not offer. If a certain product or service is needed, ask what they do not offer.
The company's website is a great place to start looking for answers to any questions you have. It is very easy to find answers to these questions. It is also a great place to find the contact information of the HVAC contractor if you do not know them.
Finally, when speaking with an HVAC contractor, always remember that a contract is a binding agreement between the company and the client. Make sure that you understand what is included in the contract before signing it.
When you choose the best HVAC contractor for your needs, you will get the best results. Always do your research so that you do not have to spend more than you have to and are happy with the service.
You may want to consider asking for references from other clients who have worked with a commercial HVAC contractor before. This will help you see that they can be trusted.
As you can see, finding the right HVAC contractor for your business is very important. Whether you are purchasing an HVAC system or an entire house, you need to make sure that you know who you are hiring. and that you feel comfortable with the contractor before you sign any papers.

Hire Air Pro Master Now: Best HVAC Contractor
We don't want you to feel overwhelmed once quality service is successfully done.  HVAC can be very pricey since it's a massive investment; however, since our customers are our number one priority, we supply different pricing options to accommodate our client's budget.  Once the evaluation is completed, we communicate with you the full process of this operation and we make certain you're well-aware of this circumstance.  We present the pricing options also and rest assured no matter what option you select, the quality of the support isn't sacrificed.
Do not waste time shifting from 1 contractor to another.  It is ideal to stick to a single, and we are indeed the best alternative.  We work for you and with you.  We have the utmost respect to our customers, so we ensure that you experience the best from us.  
Air Pro Master is committed to providing quality service in this industry for the last 13 years.  When you contact us, expect to get a speedy and efficient solution to the HVAC issues you encounter.  We're constantly available 24/7 because we believe you do not deserve further inconvenience.  Managing HVAC problems can be very frustrating.  We feel you, that's why we are continuously in action. 
 They've certificates and permits to prove they are fit for the job.  This is to ensure that any concerns of these clients can be taken care of.  Moreover, our professional experts use modern technology to evaluate and resolve HVAC concerns.  Really, we're capable to manage the HVAC crises of our clients. Call (702) 935-1217 to hire Air Pro Master today!