Homes in Vegas aren't the only places that need to stay cool during the summer. Commercial locations need air conditioning as well. Here at Air Pro Master, we've been providing all different kinds of businesses with commercial cooling and heating service for a long time. Now, we can put that experience to work for your business. It's hard to be productive when you're in the sweltering heat, as multiple studies show. We have proven solutions that can keep you, your employees, clients, and others cooler for less.
When you need Cooling and Convection Service 
Las Vegas is the kind of city where there are a lot of hot days. To thrive, a business needs an air conditioning that they can count on no matter what. That means that they can turn it on when the temperatures rise above 110 degrees in July, but it also means that they can get the AC turned on when it's an unseasonably warm day in autumn, too. Air conditioning has to be something that business owners can rely on.
Of course, by that same token, businesses can't afford to spend too much on air conditioning, either. Air conditioning is critically important, but it's far from the only expense that a business has. To make sure that you get everything out of it, we can set you up with an air conditioner that meets your budgetary needs as well. Again, this is an area where our experience is so helpful. We can look at your business and industry, and then set you up with an option that's right for you. Of course, we'll lay out all of our available options so that you can pick the one that fits your company.
Commercial AC Problems
Just like in homes, many business owners are reticent to call someone in to fix the air conditioning. There can be a feeling of "we'll get through this" or "we'll tough it out." However, when the AC breaks down, it's important to call in someone as quickly as possible. While you can rely on your employees to work their best no matter what the temperature outside, you can't rely on the weather. It could get very hot all of a sudden, and if you're without air conditioning, it could make the work environment very challenging for those you count on most.
Of course, that's just an example for those who need commercial AC for their office. It's even more critical for business owners who own a store or some other kind of business where the customers physically walk into the location. Many folks will simply duck into a store to get out of the heat for a minute. That's been a fantastic way for companies to bring in new business. However, if your location lacks air conditioning, those people aren't going to stay very long. Neither will other customers, as no one really wants to spend time in a store that lacks AC on a day when you could practically boil an egg on the sidewalk. Air conditioning is a way to protect your investment in your company and your future.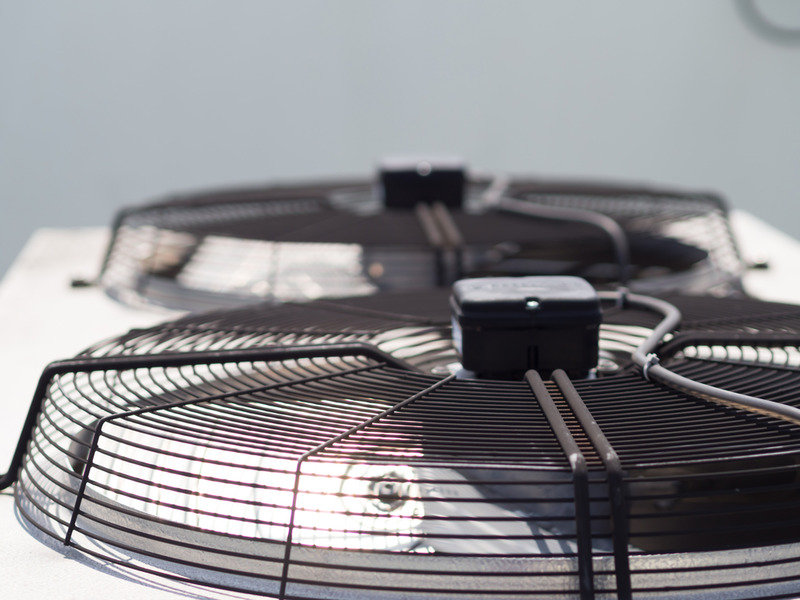 AC Mending that Works Around You
At Air Pro Master, we provide 24 / 7 / 365 services. That means you can call us at any time, day or night, and someone will be there to fix your AC or heating. We mention this to our residential clients so that if their AC breaks in the middle of the night, we can be there to make sure that they'll have AC by the time the sun is high in the sky the following day. Just as this helps our residential customers, it can help our commercial ones as well.
Many of our commercial clients, when there's a problem, will call us at the end of the workday. That way, we can get started on the problem and try to take care of it before the next workday begins. Through this, workers never have to be in an office without air conditioning, particularly during the summer. When we arrive, we perform a thorough evaluation figure out exactly what's wrong with the air conditioning unit. Once we figure out what that is, we can begin to fix it accordingly. From there, we'll offer an estimate, letting you know how we can make it better.
We always do everything we can to make sure that you get the best commercial AC for your location. Usually, it just requires repairs. That's always our preferred method. We repair it whenever we can. Sometimes, the way to give you the best commercial AC for your location is to install a new unit. When we determine what the best option might be, we'll lay it out for you in clear detail, with a thorough estimate as to what everything will cost.
Everyone knows to call an AC expert if the machine suddenly provides insufficient cooling. However, it's important to note that you should call for help with insufficient cooling as soon as it happens. It's natural to wait, thinking: "it'll go through this; soon it will start blowing cold air again." Perhaps, but most likely not. In the interim, everyone around your business will have to deal with a lack of air conditioning. Instead of making everyone sit through that, our AC experts can get your AC back up fast.
AC for your Business Budget
Air conditioning is one of those parts of the business budget that you really can't skimp on. It affects the bottom line of the company in many ways. From maintaining the day to day productivity of your workers on hot days to keeping the energy bills down, air conditioning is critically important to the success of your business. In fact, that's one way we're always able to help our clients.
Many of our commercial clients didn't call us because they knew they had to get a new air conditioner, or they felt that theirs was getting the job done. Rather, they called us because they thought there had to be a way to get a lower energy bill. Efficiency is so important in commercial air conditioners. If you don't have an efficient air conditioner, your company is quite literally giving money away in your energy bill. By bringing in Air Pro Master to look at your energy bill, you're protecting your investment in your company and making sure that you get what you're paying for, energy-wise.
Energy-efficient air conditioners have advanced quite a bit in a very brief period of time. Some of the newer models (as well as those from the last few years) are leaps and bounds ahead of their predecessors. These air conditioners can save you money in the very near future, as installing them could save you quite a bit on those energy bills. Of course, these machines are well-built, too. So that way, you can have a lower energy bill (as well as a cool and comfortable working environment) for a long time to come.
That being said, you don't have to get a new air conditioner to take advantage of some of our energy efficiency. We can show you ways of making your air conditioner more energy-efficient. Our tune-ups and maintenance can ensure that your air conditioner works how you would like it to work. Here at Air Pro Master, we can help you to build the kind of air conditioning that you want your company to have. Your employees will be more productive, and they'll also be a lot happier, too. To schedule a consultation with us, (or to call us in an emergency) you can reach Air Pro Master at (702) 598-4174.