Retail stores. Service centers. Sporting goods. Bars. Cafes. Restaurants. Offices. What do all of these commercial establishments have in common? Well, quite a bit, but they have plenty of differences as well. One thing that they're all trying to do: turn a profit. That requires creating an environment that's great for employees as well as customers, clients, investors, and others. An important way to do that in the Vegas area: having heat and air conditioning when you need it. That's what we provide at a level of quality at the highest of commercial HVAC companies and the surrounding area. 
Not Too Hot, Not Too Cold 
That's not just a line from "Goldilocks and the Three Bears," it's what your commercial establishment should be for all who come through. That doesn't mean that it stays static, of course. That means that it can change when the temperature does. Contrary to what folks who don't live here or who haven't passed through in a while think, the temperatures change quite a bit. Your place of business needs to have an HVAC company that can keep your system going strong.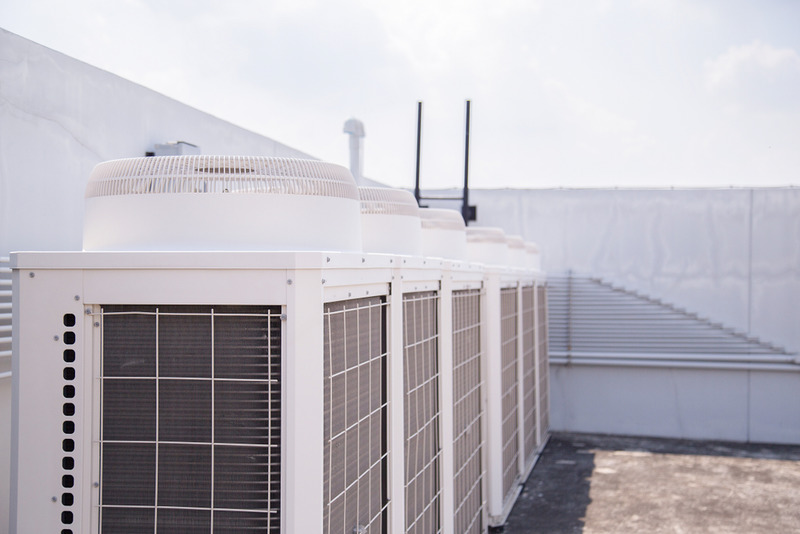 For example, as of this writing, it's late January and early February. That means that it's plenty cold out. So, you want to have working heat in your place, particularly if your place of business is going to stay open after the sun goes down. If it gets too cold in there, people probably aren't going to want to shop there, at least not for very long. If you have clients or potential investors come through, they're going to wonder why you don't have the heat on. They might not say it as much, but they'll certainly be shivering or a bit irritated. 
That's to say nothing of your workers. It's very difficult to be productive in a workplace where you're too cold to get much done. That's not to say that anyone is going to freeze or something like that, but rather, it's just difficult to focus on high-level tough tasks if you're always going to be chilly. No one wants to feel like they have to wear little gloves (the kinds with the holes for the fingertips) when they're typing or working. With our pros on the case, we can get your heater working fast. 
Commercial HVAC Companies: The Right AC Too
Of course, even though it might be a bit chilly right now in Vegas, that's certainly going to pass. Soon, it will be warm again. Spring and summer are only a few weeks and/or months away. That means that you're going to eventually want air conditioning in your place of business too. For the most part, you're going to want that for the opposite of the reasons mentioned in the last section. 
When people come into a store and it's too hot, they probably aren't going to want to stay there very long. No matter what your business is, they're going to be confused as to why you don't have functional air conditioning for the front-facing area. By that same token, it's natural for potential investors and clients to wonder that, if you can't get the air conditioning working, are you really worth going into business with? 
That's to say nothing of your employees' productivity, which absolutely falls off of a cliff when they're too hot or otherwise overheated. Working in a hot environment is difficult at best. No matter what your business does, it's almost invariably going to be more difficult for your employees to concentrate on what they're doing if they have to keep wiping their brow, drinking water, or having a fan going in their face throughout the workday. Here at Air Pro Master, we can make sure that your air conditioning is just as functional as it should be, too. 
Among Commercial HVAC Companies
We're available 24/7/365 at Air Pro Master to make sure that your business's HVAC system is working exactly as it should. That's important for businesses because so many of them can't really afford to have a business day go by without a working HVAC system. We can get there in a hurry, figure out what the problem is, and then fix it in a prompt manner. 
When we say that we're available 24/7/365, we mean it. If something goes wrong for your business's HVAC real late at night, or early in the morning, on a weekend, or even on a holiday, we can be out there to you pronto. That way, you lose as little business and productivity as possible. As small business owners ourselves, we understand how important this all can be. When you need help, reach out to our pros through our site or call (702) 935-1540.