You have finally decided that the time is right for you to invest in building a new home for you and your family. There are many details that need to go into a new house that goes beyond choosing the land and location. The construction of the house matters even more than the land, and you want to make sure you hire the best contractors to do the job for you. The primary builder is critical, but you also want to make sure you have experts taking care of the new master plumbing and heating for you. Choosing the right plumbing contractor for your new home will help ensure that quality work is done that will last you a long time.
Hiring a Waterworks Contractor 
With any new home will be the need for new plumbing fixtures. You will have showers, bathtubs, vanities, toilets, a water heater, a kitchen sink, a washing machine or dishwasher, and possibly other needs for fixtures. While your primary contractor can help you select the fixtures themselves, making sure the pipes, fittings, and fixtures are done correctly and up to code will fall to your plumber. An experienced plumber can work with you to make sure you get the best equipment that will serve you well for whatever you may need. You will know that everything has been installed with great care and will work properly for you.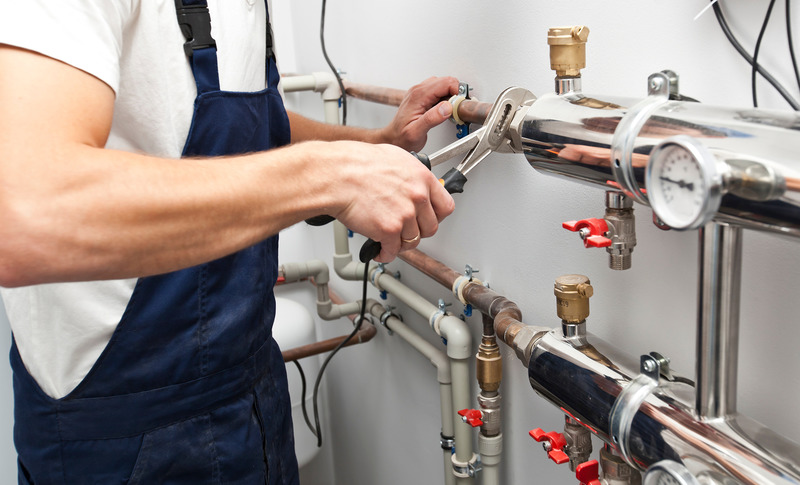 A Contractor for HVAC
When you live in the Las Vegas area, central air conditioning is going to be a must for your home. The plumbing contractor that you select should be a company that can take care of the installation and set-up of a new central air system for you. You can work closely with your plumbing contractor so that you select the system that is best for the size of your home. The plumbers can then set about installing the system for you, working to make sure it provides you with the AC that is functional and energy-efficient for your home.
Choosing a Plumbing Contractor
When it is time for you to choose a plumbing contractor to be involved in the construction of your new home, make sure you select us here at Air Pro Master. We are a respected and experienced plumbing company that has worked with many residential and commercial customers over the years. We can provide you with all the plumbing services that you require so that you know your home will be at its best. To find out more about the services we can provide to you, please read the pages found on our website. If you have any questions or want to arrange an appointment for a consultation with one of our plumbing contractors, just call us at (702) 935-1540. We will be glad to get together with you, let you see our portfolio, and discuss all we can do to help you with your new home construction.