Are you hearing knocking in your pipes when you run sink water or take a shower? Are you experiencing a lack of hot water or low water pressure? If so, then you need a licensed plumber company. 
Hiring the right plumber is essential if you're experiencing a major plumbing issue. If you select the wrong one, you could risk damaging your home and spending more of your hard-earned money on future repairs. Avoid choosing the wrong contractor by working with Air Pro Master. We specialize in providing premium plumbing services for home and business owners.
About the Licensed Service Provider Company
Air Pro Master has been providing excellent plumbing services since 2005. For nearly 15 years, we have built a strong reputation for our commitment to the highest standards of service and excellence. 
There are countless plumbers, and it can be complicated knowing which one will benefit you the most. With that said, we have received numerous positive online reviews that prove our devotion to offering premier services.
The Importance of Choosing the Right Service Provider 
Hiring any contractor can be both frustrating and time-consuming. You have to check references, browse online reviews, ask questions, field estimates, etc. If one thing falls through the cracks, you could end up with the wrong plumber. Selecting either an inexperienced or fraudulent plumber is such a great risk. This is because your plumbing system is an invaluable part of your home. Damaging it is not an option. With Air Pro Master, you can partner with a highly-experienced HVAC company with a proven track record of excellence.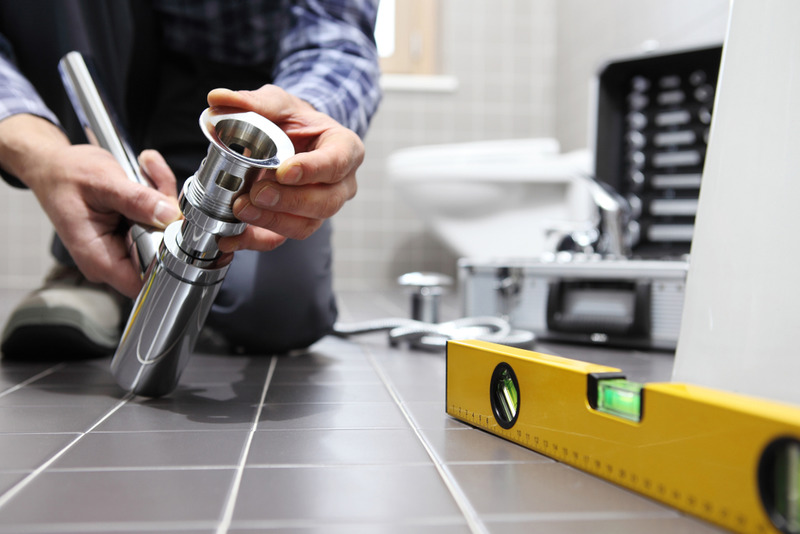 A Licensed Service Provider Company Committed to Excellence
There are a lot of plumbers. You never truly know what type of contractor you'll end up with until you make a hire. Many contractors have a bad reputation for taking shortcuts and providing incomplete work while sending you a full bill for their services.
At Air Pro Master, this is never the case. We believe in working on your behalf until your issue has been solved. We don't take shortcuts and we don't take part in any shady billing practices. You get what you pay for with Air Pro Master, and that's a perfect job done every time.
A Licensed Service Provider Company with 24/7 Emergency Service
At Air Pro Master, we realize that things happen. With that said, do you have a plumber you can call if you're experiencing an issue in the middle of the night? Many home and business owners don't, and it's unfortunate when a plumbing dilemma happens at the wrong time.
Air Pro Master provides 24/7 emergency service, meaning that our team will service your plumbing system at any time. Regardless of the time of day, you can count on us to have your back when you really need it. 
We Have an Outstanding Crew
We take pride in having some of the best plumbers in the city. Our plumbers are both highly-experienced and licensed. This gives you peace of mind knowing that you will be working with true professionals in their craft.
You can rely on our licensed plumber company to deliver top-notch plumbing services. We realize that many home and business owners are hesitant to work with contractors, and our reputation precedes us as an exceptional HVAC company.
Our Rates are Affordable
One of the most frustrating things about hiring a licensed plumber company is dealing with their rates. It can be terrifying for any home or business owner to suddenly be billed for hidden fees and charges they knew nothing about. Air Pro Master is proud to offer affordable plumbing services. This means you can contact us immediately if you're experiencing a plumbing issue without spending an arm or a leg. Other plumbers are notorious for charging high rates for their work. At Air Pro Master, you can expect to pay fair rates for incredible work.
We Provide Genuine Service
With so many plumbers, it's important to understand the top qualities of an elite licensed plumber company. Otherwise, you could experience the headache of working with a disingenuous contractor. Finding a genuine contractor is hard to come by. This is why you should work with Air Pro Master. Many fraudulent plumbing companies don't stay open for nearly 15 years like us. Our commitment to quality service is second-to-none, and we pride ourselves on being a company home and business owners can trust.
Give Us a Call Today!
Do you want to work with one of the best plumbers? If so, give us a call at (702) 935-1540 to learn more about how we can help you.