Las Vegas has been and perhaps will always be synonymous with gambling. Playing the slots, poker, craps or anything else is exciting. You could win, you could lose – that thrill is part of what brings people back again and again. However, there are some bets not worth making. If your air conditioning has begun to show signs that it's not working, call in the professionals. There's no point in waiting around for things to get worse. Our air conditioning repair can get there quickly.
Help When Things Start to Get Worse
When your air conditioning starts to break down, most of us try to ignore it. It's easy to think: "it's just having a bad day" or "it'll bounce back" or "it's just really hot out." No one wants to have to confront the fact that their air conditioner is malfunctioning, that's perfectly understandable. We've found that people are more inclined to ignore it late at night. After all, it's very late in the evening, you could be about to go to bed, just put it off until tomorrow.
However, at Air Pro Master, we're always viable, really. You can call us 24 / 7 / 365. So, you don't have to wait until tomorrow to have your air conditioning repaired. Our professionals can be there late at night or very early in the morning to fix it. You don't have to "put it off until another day," you can get it taken care of right now. That way, when you wake up in the morning tomorrow, you'll have the air conditioning that you've been looking for.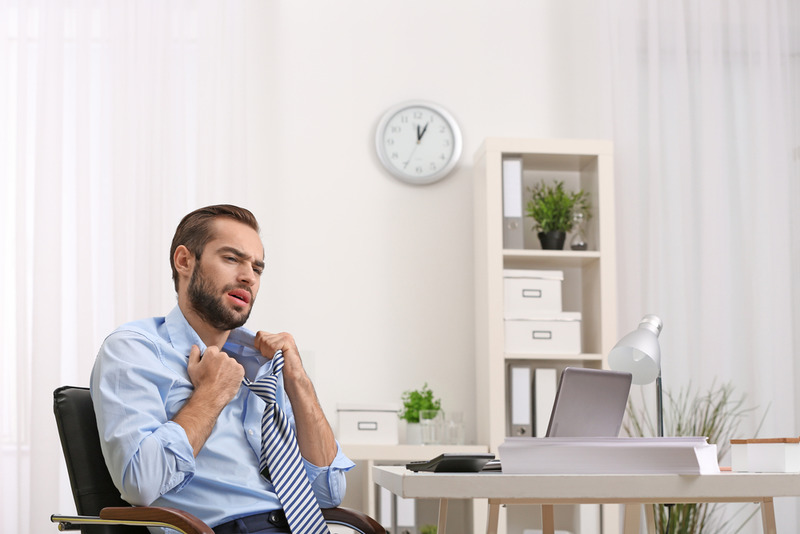 Signs You Need AC Restoration
The clearest signs that your air conditioner is failing, obviously, is that you aren't feeling any cool air coming out of the air conditioner. Clearly, you want to give it a few moments from when you turn it on to provide cool air (particularly on a very hot day) but if it keeps up, if it's a consistent problem, then you need to do something about it. If an air conditioner can't provide cold air, well, rarely are air conditioners purchased because they add something aesthetically to a room.
As bad as it can be to have cool air not coming from your air conditioner, that is rarely the first sign that the air conditioner is fading out. Often, the first sign of imminent failure is weak airflow. If you can't feel much air coming from the air conditioner, that's a real problem. Even when you put your hand next to the vents themselves, you may not feel anything if the ductwork is clogged or if the compressor is on its last legs.
When to Call Air Pro Master
You could call us if you experience any of the above signs. You don't have to wait for multiple signs to appear, nor do you have to wait for the air conditioner to fail completely. In fact, usually the earlier you call us, the better for your air conditioner. Our experts can repair many of the air conditioners our customers own. The sooner you call us when there's a problem, the more likely we are to be able to solve it before it becomes worse.
An example of this is when an air conditioner begins making odd noises. That could be a clear sign that the air conditioner needs to be fixed or replaced. Additionally, leaks from an air conditioner (like leaks from most things) aren't good. A condensate line leak is one thing, but a refrigerant leak is a genuine emergency. That can cause health risks for you, your employees, your family, and anyone else in the area. If you see a leak, call us right away.
Cooling and Convection Help
Just as you wouldn't want to gamble with air conditioners, you don't want to gamble with heaters, either. The desert nights can be cold, and you don't want to be caught without a heater. Whether you have an air conditioner or heating problem, our experts can arrive quickly at any time of day and then evaluate your air conditioner or heater. We'll figure out exactly what the problem is as well as the best way to fix it.
Backed by 13 years of experience, we can fix practically any air conditioning problem. However, sometimes the best, most cost-effective way to fix the problem is to replace the entire unit. Once we've evaluated what your problem is, then we can figure out the best way to go about fixing it. Even after we've figured out a solution, we can continue helping. Maintenance plans are available so that we can return and keep your air conditioning going strong all year long. Get started by giving us a call at (702) 901-0900.