The plumbing system exists to make our lives comfortable and convenient. Having functional plumbing is very important in every household or commercial establishment. Imagine waking up every day with an unclogged sink and shower drain and with no flushing toilet problems as an example. It is fantastic, isn't it? It is only possible to hire the best plumbing company responsible for installing, maintenance, and repairs. The best choice is always the plumbing company that has been in the industry for decades – it is Air Pro Master! 
Air Pro Master has been in the plumbing service since 2005. Over the years, our company has continuously strived to offer quality services to those who are in need. It takes years of excellent service to be considered an established plumbing company. We aim to address the concerns of our customers and keep them worry-free. No one deserves to stress themselves due to plumbing emergencies; hence, our team is well-knowledgeable of any plumbing concerns. So whatever you've got for us to solve, Air Pro Master is always ready to save your day! 
Major Services Offered by Waterworks Company 
Our services are classified into three: commercial plumbing, residential plumbing, and emergency services. We want you to have an overview of our three primary services and choose the option that fits your needs. We keep our customers updated as we want to put you first and never behind. The comprehensive services we offer makes us an established plumbing company that you can trust.
Commercial Plumbing
Air Pro Master offers specialized services for commercial establishments. These include commercial water heaters (traditional or tankless) and commercial water and sewer lines. Some people may think that maintaining a working plumbing system is a waste of money and time; however, in reality, it helps the business in multiple ways. Having problems with the sewer lines, for example, could lead to a more severe impact on businesses if it needs to stop operation in the meantime due to plumbing problems. If you are thinking about preventive maintenance operation, then Air Pro Master can do it for you. It is highly recommended as it keeps the system working and running for an extended period, and it would not cause any disruption to your business operation.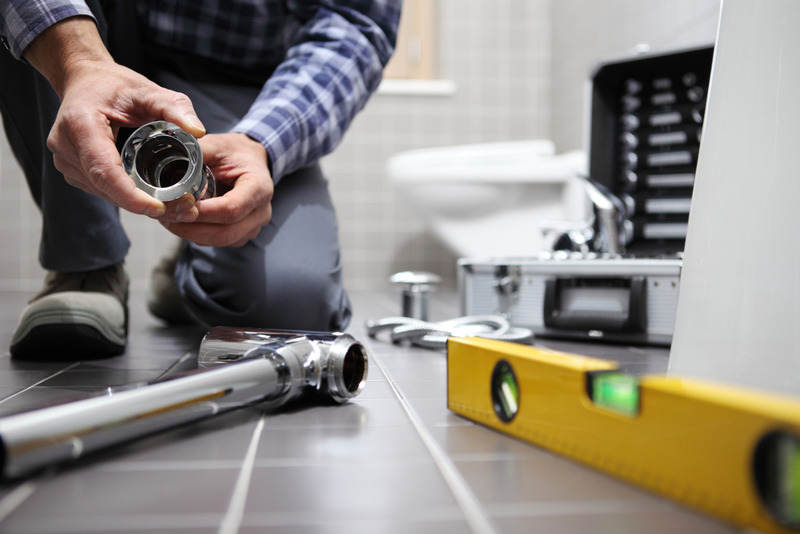 Residential Service
The most common residential plumbing services that we encounter are the following: slow draining of sink and shower drain, a clogged toilet, leaking pipes, and many more. There may be several DIY methods circulating the Internet on how to repair them, but Air Pro Master recommends that it is best to let a plumber expert handle these problems. Plumbing systems, if left unattended, can cause significant issues that could affect other significant components. Nobody wants to spend too much on an issue we have caused on our own; therefore, let our Air Pro Master team inspect, evaluate, and repair your residential plumbing. 
Emergency Services
Plumbing emergencies are a nightmare for most of us since it happens at the most unexpected time. It occurs at any time of the day, and Air Pro Master understands how frustrating it is on your side. Therefore, rest assured we arrive earlier than the scheduled time, assess and diagnose the situation. We repair the following common plumbing emergencies: broken pipes, burst water tank, smelly drains, clogged toilets or sinks, etc. Please note that depending on the severity of the problem, we may temporarily fix the issue and come back the next day to repair it thoroughly. We always aim to put your convenience first and ensure that plumbing emergencies do not come often as it usually does.
Contact Air Pro Master Today! 
The goal of the plumbing company, Air Pro Master, is all about you – our dear customers. We exist, and we are in service for you. We understand that only plumbing experts can address complicated and tedious concerns about plumbing systems. Worry not as Air Pro Master only hires licensed, experienced, well-trained, and friendly plumber professionals. They are well-taken care of by the company, as they are the main reason we are an established company today.  
The best part is, we are available 24/7 every single day! We do not take any time for granted. Do not hesitate to call us as early as 1 am to attend to your plumbing needs, as it is our pleasure to serve and give you the comfort you deserve. Moreover, Air Pro Master offers different pricing options to help those who are on a tight budget. Any concerns regarding the operation can be communicated to us, and we will make sure to meet your needs. What are you waiting for? Experience the best with the established plumbing company – Air Pro Master! Call us at (702) 935-5622.