If you've been following the news recently, then you would already know that the Covid19 situation hasn't exactly been getting any better. If anything, it has consistently been on an upward trend, with some countries even experiencing a second wave of infection. So what does that tell us? It tells us that we should be taking every safety precaution possible to keep our families and loved ones safe. One such precaution is getting a thorough HVAC service during a pandemic. We at Air Pro Master offer comprehensive HVAC services that are crucial in a time of crisis like now. 
HVAC Service: How Do Viruses Spread?
Viruses like Covid19 are transmitted and spread through direct contact with respiratory droplets generated through coughing and sneezing of an infected person. This is why it has been highly recommended that we all wear masks or face coverings and maintain physical distancing in an effort to prevent the virus from spreading any more than it already has. Every individual plays a vital role in ensuring the safety of others.
Why Getting Your HVAC Serviced is Even More Crucial During a Pandemic
There has been some speculation that these respiratory droplets can stay in the air longer than what has previously been believed. This is especially true for enclosed indoor areas that have minimal to no outdoor air circulation. In effect, these respiratory droplets then become potential virus-carrying aerosols that could spread the virus. 
According to the World Health Organization, the physics of exhaled air and flow physics have generated theories about possible mechanisms of Covid19 transmission through aerosols. These theories suggest that a) a number of respiratory droplets generate microscopic aerosols by evaporating, and b) normal breathing and talking results in exhaled aerosols. Thus, a person could inhale aerosols and could become infected. If the aerosols contain the virus in sufficient amounts to cause infection within the individual. However, the proportion of exhaled respiratory droplets evaporates to generate aerosols. The infectious dose of viable Covid19 required to cause infection in another person is not known. But it has been studied for other respiratory viruses.
Having these virus-laden particles flying around and being blown about by your HVAC system could potentially be the petri dish that starts the next wave of infection in your community.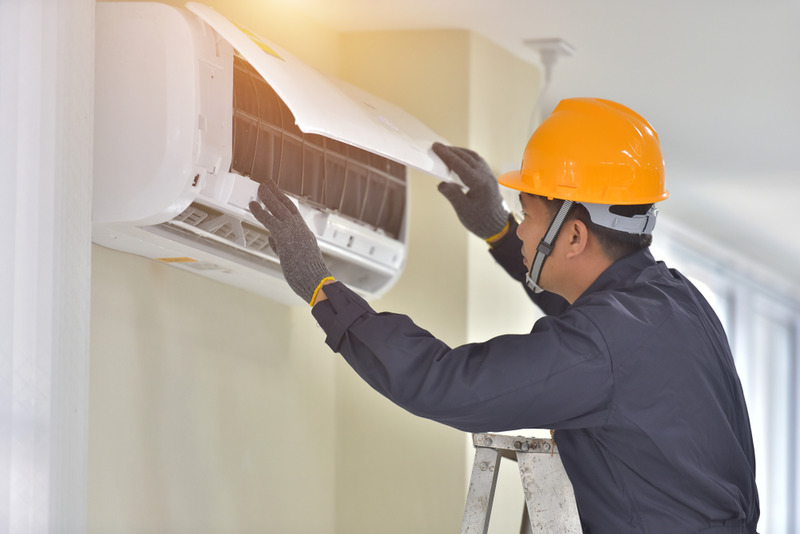 Air Pro Master: Excellent Service Guaranteed
In a crucial moment like now, you wouldn't want to scrimp on safety measures that could very well spell the difference between life and death. If there was a moment where you would have to spend a little more to ensure the well-being of your family and loved ones, now is the time. As the saying goes, prevention is always better than cure. 
Making sure that your HVAC system is in tip-top condition and has been thoroughly cleaned should be part of the bare minimum, especially in the time of a pandemic. This is especially true for public spaces such as offices. Also, schools, libraries, and most of all, hospitals and other healthcare facilities. Public spaces such as these are possible hotbeds for community transmission if these basic protocols are not adhered to.
We at Air Pro Master provide comprehensive HVAC service 
Just to give you an idea, below is a list of our offerings:
Furnace and air conditioning maintenance

The heating system and air conditioning repair

AC and heating system replacement

Heating system and air conditioning installation

Air conditioning tune-ups

Annual inspections

Pre-season preparations
We also offer UV light disinfection services that eliminate 99.999996% of microorganisms including viruses, germs, molds, and so much more. Combined with our other top-notch services and you're guaranteed to keep your space safe and clean.
We take pride in being one of the best HVAC companies. Our team of technicians has spent more than a decade honing their expertise. To make sure that we only provide top-shelf caliber service to all the amazing Las Vegans. Plus, our technicians are available to you 24/7 so you can rest easy knowing we're here for your any time of the day. 
On top of it all, you could request a free consultation. So you can get an idea of what kind of service you require and how much it will cost so you can plan ahead. Apart from that, we also offer financing options to help ease the burden of the cost. Many of us have some financial issues because of this pandemic. We realize that we could use all the help we can get. With our financing options, you can make sure that your family stays safe and sound without having to worry about having to sell an arm and a leg for it. You can rest assured that we will provide you with the very best service that won't break the bank.