You cannot even imagine living in a home, working in an office, or going to a commercial establishment where the plumbing is faulty, substandard, or problematic. Unfortunately, we all come across plumbing problems and issues now and then. Everything from a defective water heater to a leaky faucet to a toilet that just won't work right can occur, and you do not want to have to tolerate the problems for any longer than necessary. Naturally, you will need to call an expert to come in and fix the issues for you, and this means find a company that offers you the high-quality, reliable plumbing service you want. It makes sense that you would want to go with the most popular plumber to assist you, and here at Air Pro Master, we can provide you with the help you need.
An Experienced Service Provider for You
Experience is crucial when it comes to plumbing services. While everyone needs to get a start in the business, you want a professional working on your system that has understanding and experience, not someone that may be learning on the job or just out of training. At Air Pro Master, all our plumbers are professionals with years behind them, and we are a fully licensed company so that you know you are getting the best for your home or office. Our plumbers can come to you, analyze the problems you are having, and address the issues using the best approaches, methods, and tools to fix whatever may be wrong.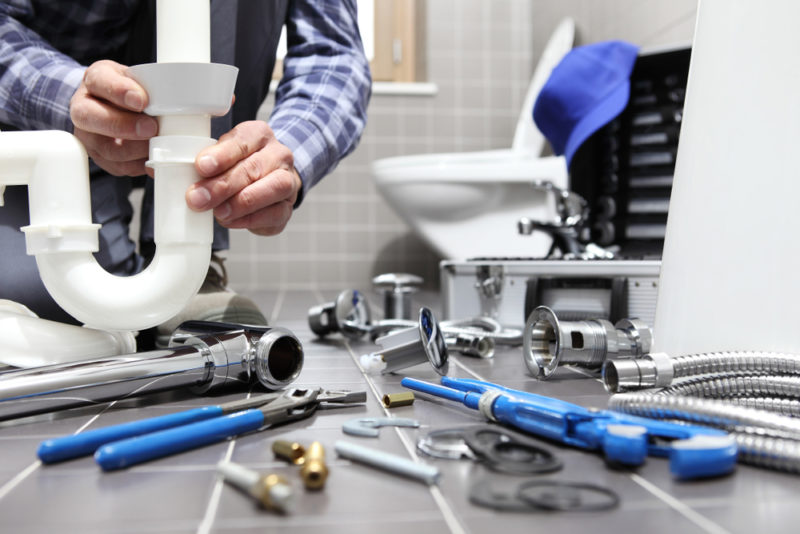 A Service Provider When You Need One
What helps to make us the most popular plumber service at Air Pro Master is that we are there for you when you need help the most. Plumbing problems do not care what time of day, what day of the week, or what holiday may be occurring; issues will happen at the most inopportune times, and you may be stressed out at 2 AM on a Saturday as you try to figure out what to do. We have emergency services available to you so that you can get help from us twenty-four hours a day, seven days a week.
Call Us for Waterworks Help
The next time you need help with plumbing make sure to call the most popular plumber here at Air Pro Master. We have a stellar reputation and will be happy to provide you with references from our many satisfied residential and commercial customers. You can contact us at (702) 901-0900 at any time, during regular business hours or whenever a problem strikes, and our service will be there to assist you. You can be sure to get your plumbing problems repaired, no matter how big or small they may be, and all with reliable service at a very reasonable rate that you can afford. Once you work with us, you will know that you always have a plumbing service you can count on.