In places where there are colder climates, having a heater should help. But like air conditioning systems, they need proper maintenance. This is normally routine and follow a set schedule. But in the event that something occurs in untimely fashion, calling a certified heating repair service would be best. Heaters breaking down may happen due to several factors. Among them include the length of use, technical issues or overlooking preventive maintenance. Of those mentioned, the latter is important. There are people who would prefer to pass on periodic heating  maintenance, some seeing it as extra and unneeded expense. While that may be true, it remains that people may end up paying more. Once a heating system conks out, they end up buying new ones – something that is more costly.  
Heating Repair Service Is An Investment, Not Additional Expense
There are some homes or companies who do not seriously consider maintenance of their heating system. That would be the ideal way of thinking, especially if a heater is brand new. But most know that a new heating system may be good for only a couple of months if not maintained. The secret towards prolonging is useful life is considering its wear and tear. Traditionally, the most owners would do is keep it maintained for a year. And the reason behind that is because it is free due to the usually included the free service warranty. Beyond that, most would prefer to just address it if it bogs down. 
In a way that would make sense. But that is not the cost-wise approach for people who want savings. Once a warranty is over, it may be best to keep track of its usage and service. The frequency of having it checked would depend on its age. New models would have allowances of at least 3 to 6 months in the first year. But as the years pass, the allowance diminishes. This is a reality in any appliance or equipment. Its longevity of use depends on how well it is serviced. Hence, heating repair service should be treated more as an investment rather than an expense. One can just imagine the cost of installing a new heater as well as the inconvenience that comes with it. Consumers just have to do the math to prove this theory.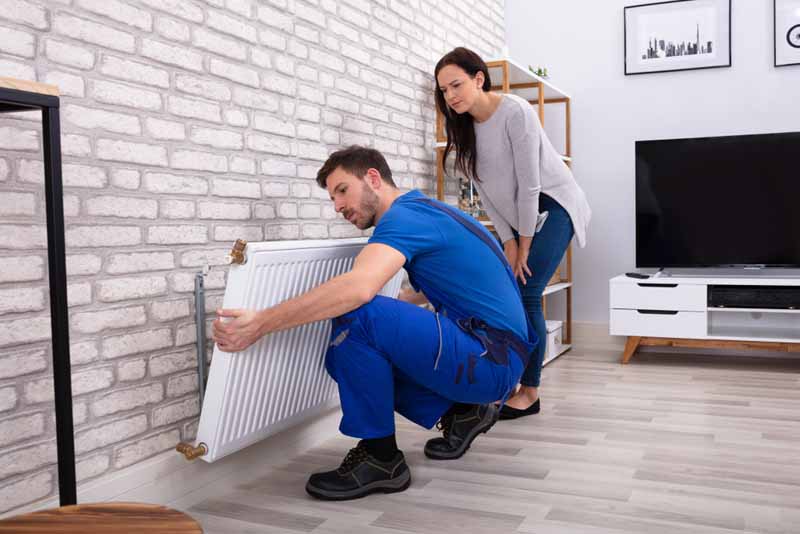 Don't Wait for Your Heater to Bog Down at the Wrong Time
Aside from the costs associated with maintaining a heater, there is also the question of timing. Though it may appear to be functioning properly, it could break down at the worst time. Especially during cold seasons, one can just imagine the discomfort that would bring. A good tip is to have them checked even before the chilly season comes around. This holds true even if the heating system seems to be functioning properly. A basic check-up of the unit could go a long way. Doing so does not mean additional expense is coming. Rather, consider it a small fee compared to buying an entirely new one. 
Whether it be at an office or home, it would be best to treat heating systems as an essential need. Preventive maintenance is an overlooked service but something that may bring in savings and continued comfort. Most of all, the difference in numbers is great. Having a heater serviced may cost minimal compared to buying a new one. It is a reality that anyone has to address, one of the important utilities in a building or home. Service people just need to check the essential parts of it and see if all is functioning properly. If they find everything in order, worries are lessened.  
Checking Heaters After Being on Hiatus
The focus so far has been on heaters used during cold days. But what if they have been in hibernation because of non-use? This is another factor that needs to be addressed. Any type of machinery left idle for so long may need pre-checking before being turned on again – and for longer use. Several factors come to mind. That includes the unit/s gathering dust or parts needing proper stretching before being turned on again.  Failure to do so may result in the unit breaking down due to shock re-use. Folks who know that it was functioning properly the last time it was turned on would suffice. But as added insurance having an HVAC expert check it out first would not hurt.
It would never hurt to call on a heating repair service expert to check on units at any time. There could be issues with the unit that need attention. Air Pro Master is ready to answer the call when needed. To get a free consultation, simply call (702) 935-1540. For those who prefer to know more about us, our official site is airpromaster.com.