Even in Vegas, the winters are cold. When the temperatures drop as low as they can go, you're going to need heat. At Air Pro Master, we can provide all kinds of heating repair services. Whether you need residential or commercial repair, we can make sure that you have the heat you need. Our professional heating experts can find out what the problem is, and then fix it pronto. With many different financing options, we can offer your home or business the right amount of heating for your needs.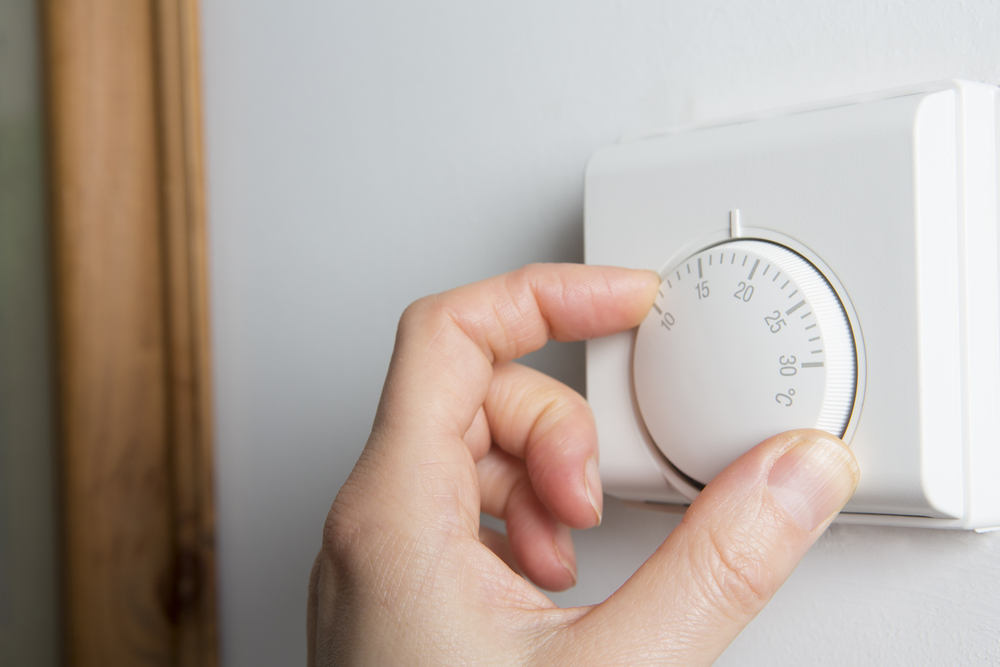 Signs Heating Repair is Necessary
Clearly, the most obvious sign that something has to be done about your heater is that it stops working. That's the one sign everyone knows.  We understand that many people will give their heater multiple chances, thinking: "well, it'll bounce back soon." Often, that's not the case. Instead, all you're doing is lowering your quality of life. Business owners also sometimes think this, believing that the heater will work itself out on its own. Rarely is that the case. When a heater stops working, it's unlikely that it will start working again properly. As soon as your heater stops working, it's important to bring in the professionals who can get it working as it should.
Usually, a heater doesn't stop working without showing many signs that this was imminent. Unfortunately, most people don't know what signs to look for. Should your heater stop working at any time, our repair experts are always available. You can contact us 24/7, any time, day or night and we'll be there to fix your heater. "Day or night" truly means day or night: we can be there from sun up to sun down and every time in between. Should your heater stop working, we can be there to start working on it at any time.
One of the clearest signs that your heater needs repaired is that you hear odd noises. We don't mean the low level "hum" that's often associated with a heater. That's usually just a sign that it's working properly. We're talking about atypical noises, the kind that you don't often hear. For example, if you hear squealing or some kind of squelching, it's bad. That means that something bad has happened or is in the process of happening. It doesn't mean that your heater is going to stop working immediately, but it does mean that it's time to become concerned. As ever, you want to follow your instincts: if you hear a small atypical noise, which could be a warning. But, if you hear a terribly loud noise, even once, it may be time to call our repair experts.
When the Heater Needs to be Repaired
Just because a heater still provides heat doesn't mean that you should rule out a repair. For example, many of our customers contact us when their heater has weak airflow. Sure, it's still heating, but it probably won't be enough to heat your entire home or larger building. Weak airflow is often a sign that the heater will soon stop working entirely, so bringing us in to fix it when this happens is a good idea. Our repairs can improve the airflow so that you're getting all of the strong heat that you need. We can do the same if your heater starts blowing cold air, as well.
If you're unsure about whether or not your heater needs repair, we strongly suggest going up close to the heater and examining the area around it. Do you smell gas? That's a very clear sign that your heater needs to be repaired post haste. You shouldn't live with a gas smell, and getting it fixed should be a priority. That's a sign that something is seriously wrong and needs to be fixed quickly. We consider that an emergency, and can be out to you as quickly as possible.
When you're examining your heater, don't forget to look at the ground around the heater, too. If you see water leaks around your furnace, it needs to be repaired. That doesn't happen unless something has gone wrong with your heater. Maybe it's still working, but that will be short-lived. We can keep your heater from leaking, repairing it so that it's not a health hazard. It's natural to think: "well, I can put off getting my heater fixed," but you never know what the temperature's will be. By getting your heater fixed as quickly as possible, you let yourself (as well as your family, employees and everyone else) feel as comfortable as possible.
One of the biggest, most pressing signs that your heater would need to be fixed is if your energy bill starts spiking. This sign is a bit counterintuitive: you might think that your heater, as it begins to break down, should actually use less power, but the opposite is true. When heaters go bad, they actually end up increasing your energy bill. If your energy bill spikes all of a sudden, then it might be time to call in our repair experts. We can look at your heater and figure out ways to make sure that you're getting your money's worth out of it.
Before the heater goes, often the thermostat stops working. They're related, so if the thermostat has broken down on you, then the heater probably won't be far behind. One other thing to take into consideration is how old your heater is. A heater that's more than a decade old probably needs repairs, one that's fifteen years old absolutely does. In that case, we can help to repair your heater so that it's working as you want it to.
Repair Resume
Air Pro Master has been repairing heaters for a long time. We've been doing this for more than thirteen years at this point. Many of our repair professionals have been with us for most of if not all of those years, so whatever repairs your heater needs, we've provided before. Now, we can bring that experience to your job, making sure that your heater gets the attention as well as the expertise it deserves.
That experience serves us in a variety of ways. We've worked on many different kinds of heaters, so no matter what your heater is, whether it's one of the newest, most cutting-edge models or one that's stood the test of time, we've worked on it before. This means we can provide you with individualized service, which gives your heater exactly what it needs.
We know that not everyone may have as much money as they'd like to spend on their heat, so we make sure to present you with as many different options as possible. That way, no matter your budget, you can get the heat that you need. So, all of our prices are upfront. There are no hidden fees here. On top of that, financing is available. We can layout each of our different financing options, and talk about how we can get you your heat. We encourage people who may have some concerns about their heater (or wonder what else is out there) to check our site and social media often. Special offers are often available, so you can save even more money on your heat.
Sometimes, the best repair for your heater is to replace it. After all, the usual train of thought is if the repairs to your heater cost half or more of what a new unit would, then you're better off just getting the new unit. We can walk you through the process so that you get a heater that works for you, as every situation is different.
It's natural to be worried when a problem with your heater arises. However, our experts from Air Pro Master can be there for you at any time. Just call us at (702) 598-4174.