In many places all across America, autumn means cooler temperatures. It means falling leaves, falling temperatures, cool days, and colder nights. However, Las Vegas is not one of those places. In early October, it's cooler than it was during July, sure, but most of us aren't exactly getting our sweaters out of storage. It's still important to have AC repairs and maintenance so that you can stay cool no matter what. When you need help with your AC, whether it's maintenance, repair, replacement, or anything else, Air Pro Master can Help you.
AC Restoration
When something goes wrong with your air conditioning, you don't exactly have time to wait around for it to fix itself. That's where our air conditioning professionals come in. When you need us, we'll be there to make sure that your air conditioning works exactly as it should. We can diagnose exactly what's wrong with your air conditioning and then get right to work fixing it. Don't force yourself to sit in an overheated home or place of business when you can get the air conditioning that you need to stay comfortable and productive. 
Restoration at All Times 
Our air conditioning professionals can be there to help you at any time, day or night. If you go to our site, you'll see that we're available 24/7/365. That means that if, at any moment, your air conditioning stops working, we can be there to fix it. Whenever you call us, you'll get a human being to answer your call. They might ask you a few questions about what's not working right, and we'll have our professionals out to you to make sure things get set right.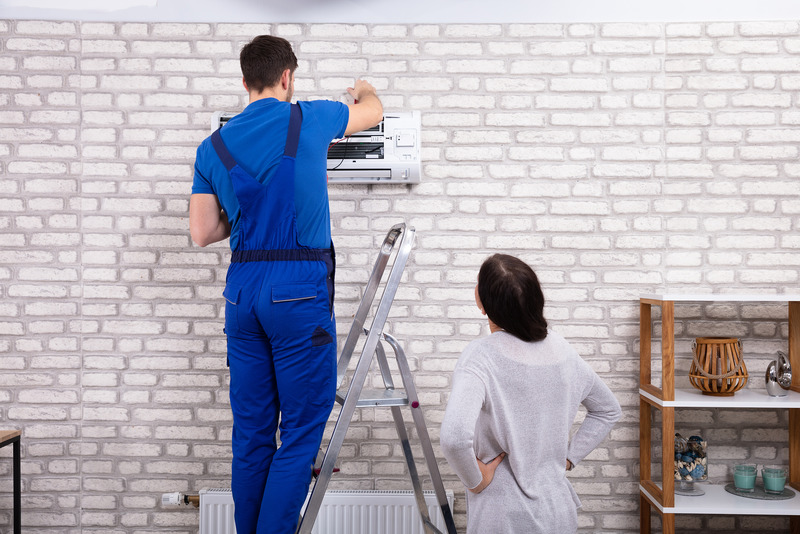 Preventative Preservation 
The best way to repair your air conditioning unit is to fix it before something goes terribly wrong. For many of our clients, we can look at your AC unit to see if there are any potential problems on the horizon. By fixing them before they get worse, we can head off something truly awful happening. Instead of waiting for disaster to occur, our preventative maintenance and checkups can make sure that your AC unit always keeps working right. That way, you never have to go through the Vegas heat without the respite of AC. 
Reasonably-Priced Repairs 
We know that you need properly functioning air conditioning. No one wants to have to go too long without it. That's bad for your productivity, comfortability, and even quality of life. So, we want to make sure that your air conditioning is working properly. But, we also don't want to have to clear out your bank account to do so. That's why we make sure that you know exactly what everything is going to cost before we do it. We layout the various options available to you so that you have multiple options to choose from. That way, you can find one that makes you feel good, both in terms of air conditioning and finances. When you need help with your AC, whether it's maintenance, repair, replacement, or anything else, you can call us at (702) 935-1540.