Choosing one of the best air conditioning companies can be challenging. Over the years, contractors have established a bad reputation of being disingenuous. There are countless bad experiences told both online and maybe by your friends and relatives of contractors taking their hard-earned money while providing horrible service.
This can make home and business owners hesitant to do business with HVAC contractors, especially since HVAC systems are integral components of their property. If you want to avoid choosing the wrong HVAC company, then you should follow the tips below to make the right choice when it matters most.
Check the Online Reviews of All AC Companies
Online reviews are important sources of information for consumers. If you want to learn about the experiences of past customers for a particular company, checking their online reviews is a great start. Always remember to check the online reviews of any HVAC company. Doing so will put you on the right track to choosing the right HVAC company. However, you should beware that some illegitimate contractors will forge their own reviews. You can easily identify fake reviews because they are usually heavily misspelled and contain lots of grammatical errors. Be wary of any HVAC company that has these types of fraudulent reviews.
Check the References of All AC Companies
Like online reviews, references are also essential pieces of data that will help you validate a prospective HVAC company. It's extremely difficult for businesses to fake their references, so you can generally trust a company that provides multiple references. However, simply collecting references isn't enough. You gave to endure the long process of verifying each reference you receive to be sure you are working with the right company.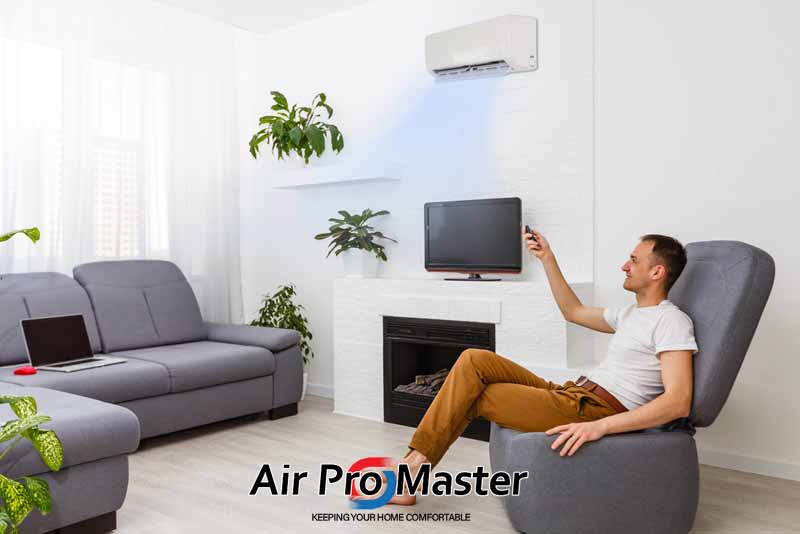 Verify the References of All AC Companies
Again, verifying references is essential. While faking references can be difficult for HVAC companies, some may still provide you with fraudulent ones in a hope that you won't check them. As you can now see, you should verify references to ask questions about the experiences of past customers. Any unsightly details a prospective HVAC company won't willingly tell you can be uncovered by verifying their references. Ultimately, this will help you make a better choice when you are presented with all of the facts upfront.
Look at the BBB Rating of All AC Companies
The Better Business Bureau (BBB) is the preeminent badge of quality service for local businesses, including HVAC companies. Businesses that have an A+ rating with the BBB are the most trustworthy.
On a business' BBB profile, you can typically see reviews and complaints from past customers. Therefore, if you are noticing detailed complaints left on any BBB profile, you should treat them as potential red flags. The best HVAC companies have an A+ with the BBB, so be mindful to check for this when conducting your search. 
Ask Questions About Their Experience
The best HVAC companies are comprised of highly-experienced individuals with decades of experience in their industry. It's always ideal to work with an experienced company to avoid getting the short end of the stick. Granted, hiring inexperienced contractors could save you money. Though, you could also receive poor quality service because of it. At Air Pro Master, we have been in business since 2005.
For 15 years, we have built a stellar reputation for providing impeccable HVAC services. Our team collectively has several decades of experience in the HVAC industry, ensuring that you will receive assistance from one of the best air conditioning companies that have truly seen it all.
Inquire About Any Emergency Services
HVAC systems are prone to failure like any machine. However, you can't always be certain that these failures will happen when you're around or when it's convenient. What will happen if your heater stops working in the middle of the night?
Who will you call when your AC unit goes out in the middle of a hot summer day? These are questions you need to have an answer to moving forward. As one of the top air conditioning companies, we provide 24/7 emergency services. This means we will be there anytime you need us to service any of your HVAC systems.
Ask What Kind of Services They Provide
Any one of the best air conditioning companies will provide a wide variety of additional services for their clients. At Air Pro Master, we are a full-service HVAC company. This means we specialize in HVAC repairs, installation, and replacement services for air conditioners, heaters, and water heaters. 
Give Us a Call Today!
Do you want to learn more about how we can help you today? If so, give us a call today to receive more information on when we can pay you a visit.