The importance of having a heating system in your building are endless. It is what saves you all the trouble of surviving scorching summers or frigid winters. It would be best if you had your system checked every so often to ensure its functionality. Also, once you suspect a problem, it is crucial to contact an AC and heating repair company to check it out. Since you do not want a shoddy job done, it is critical to reach the best. This way, you will save your time and money. Here are a few things you should check to know the best heating repair company.
Reviews
It is always advisable to always check what people who have already dealt with a company are commenting. This will give you a rough idea of the quality of their services. According to the reviews, a variety of people will air their thoughts. You can also get extra information concerning a company when looking through the internet. If most are bad reviews, then you know that is a no go zone. If most are good reviews concerning the heating repair company, then you can think about hiring them.
Does the Heating Repair Company have Emergency Services?
Will the company be available impromptu if anything goes wrong? This is an important question to ask yourself as you choose a heating repair company. Availability is vital since some damages cannot wait for long to be repaired due to the inconveniences that can arise. A good company should be able to take care of your troubles at any time of the day if needed.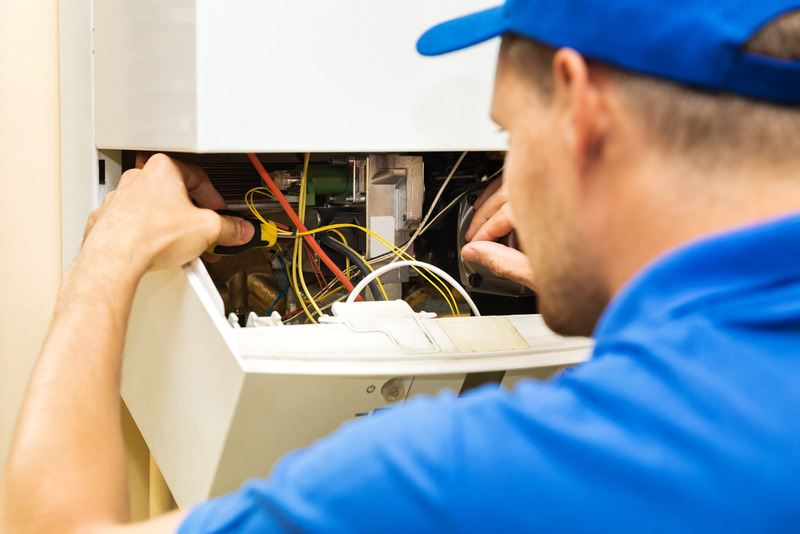 References
While looking for a competent heating repair company, input from people you know would be helpful. A company that a loved one will put in the right word for is a well enough place to begin your search. There are a lot of companies in the market, and jumping on the first one you get is not the way to go. Therefore, consult with people you know and who have dealt with such before, and they will point you the right direction.
Check for Licensing and Insurance
During the repair of heating systems, there may be extensive damage that requires replacement of parts or the whole system. You are not looking to gamble away your money on people who are not well-versed in the area. Do not be afraid of asking for credentials. Know if the company is licensed in doing heating system repairs. Also, see if they have insurance. That way, you are confident that if anything goes wrong, they can be held accountable for it. Inconveniences will be hard to come across when a company is certified to handle this kind of work.
Good Contractor-Customer Relationship
A company should have contractors that can form a good relationship with the customers. It would be unprofessional for a contractor to be rude or snobbish while working on your system. This is regardless of how good they are. It would help if you had someone who you can converse well with. Someone who will openly answer all the essential questions concerning the work without having to push. Interactions with customers make them feel valued, and that is an experience you should be looking for. 
Work with Your Budget Plan
This is another crucial reason why you should explore your options widely. A company may be too expensive for your arranged budget for repair. As much as the company may be right in all aspects, if it does not fit into your budget plan, then keep looking. You will avoid overspending on companies that may not be worth it. Also, you may end up saving a little bit and getting a five-star rated service. This does not mean you go looking for the lowest charging company. That may end up costing you more money than you can even begin to imagine. What you are looking for is quality work at affordable pricing.
Be on the Look Out for Price Negotiators
A legit heating repair company will have fixed pricing for their services. It will not be a bidding game with them. The only bargains you should take are if the company has offered a discount for a particular service. Otherwise, do not sacrifice the quality of the service you need to save money. As the saying goes, cheap is expensive. Be careful not to suspend professional services to save a few cents that will cost you more in the future. 
Do Not be Afraid of Asking Questions
Have a sitting with different companies' representatives. During that time, ask everything you wish to know about them. This may be questioning how long they have been in practice, what they do, what might be wrong with your heating system, among others. As a potential customer, they should be able to answer these questions. You, on the other hand, should have done research to avoid being easily swayed by marketers and not professionals. It gives you a chance also to know how well they interact with customers on a personal level. From this, you can gauge well who is best for the job.
With that said, looking for the best heating repair company when you need one is the hardest part. Hopefully, these pointers will have you headed in the right direction when the time comes.