You never know when your heating system will have a problem. When this happens, you need to reach out to a professional heating repair company for advice on what to do next. You need to take this step as soon as possible to avoid further damage to your system. After assessing the situation, they will suggest a way forward. It means that you need to look for the best in this case to avoid the wrong diagnosis. It will also save you extra expenses that may arise from carelessly undertaken work. Choosing a heating and ac repair company is the hardest part of this process. What are the mistakes you need to avoid in the process then? Below are some of them.
Professional Heating Repair Company: Doing Little or No Research
You need to know that there is a variety of fish in the pond. How you know the best depends on how much work you put into studying several companies. Settling on a company blindly may cost you more than it would have to take the time and research. During this period, you get to see a perspective of people who have already dealt with a company. It would also help if you had a sit down with personnel from different companies. Here, you have firsthand experience of their relationship with the customers.
Settling for the First Company, You Come Across
You have logged on to the internet, searched about heating repair companies and results show. You click on the first company advertised, get their number and contact them. In every sense, they seem perfect for the heating repair job. And just like that, you seal a deal. Huge mistake. Likewise, your close relative suggests a technician from a company she has dealt with, and that is it for you. What you forget is that your needs are different. What might be suitable for one person is not necessarily so for another. This is why extensive research is advised. Having several options will always help with the comparison of services and deciding on the best.
Decisions as Per Pricing
Affordability is a crucial factor to look at while choosing a professional heating repair company. Although making your choices based on the pricing of companies will land you in double trouble. As the saying goes, cheap is always expensive. Some companies will make exciting offers on pricing but deliver indigent services. It does not mean that the most costly is the best, either. You should be able to balance between affordability and satisfactory services from the company you choose. 
Be on the lookout for marketers instead of professionals. The main sign of a marketer is the one who states pricing before checking your system. Their sole purpose is to rip you off money without helping accordingly.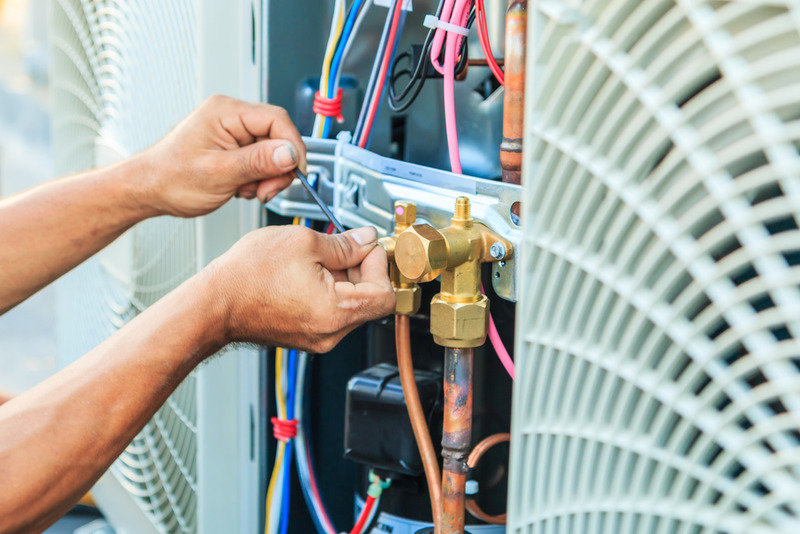 Choosing an Uncertified and Uninsured Heating Repair Company
Your heating system is a valuable investment in your home. You want the best care for it. Any personnel that you see potential in should have a license. The company, he/she, works for should also be certified to handle this kind of work. Even with the best pitch and lacking licensing and certification, that is a no go zone. Also, a heating system is a pricey installation. If anything goes wrong during repair, the company should be able to deal with the damage. Not you. Accidents happen during work. You may be liable if the company has not insured its workers. In that case, even more costs on your side in dealing with medical bills. To avoid this, ask for all the above before making any decision.
Not Asking About Experience
The longer a company has been in the industry, the better they are in dealing with your heating issues. Preferably, the company should have been working within that area for a minimum of seven years. That is mainly because different climates cause different issues within your heating system. An amateur company will not be able to diagnose and provide the required solutions to your problems correctly.
Assuming Reviews
While looking for a professional heating repair company, reviews are the first place you should stop on their site. Blog sites, among other websites, will also have a few pointers in the right direction at this point. Also, testimonies from people around you who have dealt with an individual company is a useful addition. Not all reviews are good, to begin with. However, it is essential to consider every one of them to come to a final stand. Excellent services will sell themselves without a hassle. On the other hand, poor services will downgrade the company. It would be fool's play to ignore these comments in your search.
Expert handling of your heating repairs will save you on additional costs and time. Besides, you have the assurance that the system maintains its life expectancy. We are here to answer any more of your queries concerning heating systems.