Plumbing emergencies are awful. One moment, your home is peaceful and serene. The next, all manner of foulness could be sprayed everywhere, getting worse with every second. When a plumbing emergency hits, you need a plumber you can trust. That's where we come in. At Air Pro Master, we've been maybe the most popular plumber for years now. That's due to our prompt and comprehensive services, which always offer plumber fee estimates and so much more.
Popular Service Provider With Free Estimates
We'd like to think that every popular plumber is as scrupulous as us, but that's often not the case. A particularly awful trick some of them pull is: they'll come out to your home or commercial property when you have a plumbing emergency. They'll fix the emergency as best they can, and then… they'll spring a bunch of hidden fees and surprise costs on you. They don't really leave you with an option, as they're in the process of fixing an actual plumbing emergency. It's hard to tell someone "I won't pay that" as their property is being overtaken by water and worse. We don't do that.
Here at Air Pro Master, we don't do that. We give you a free estimate as to what our services will cost and we stick to it. There are no hidden fees, there are no surprise costs, there's just a good, quality job at a reasonable price. We don't want to just make a lot of money off of you and move on; we want to establish a business relationship with each of our customers. We hope that you never have to deal with a plumbing emergency, but whenever one does arise, we want to be the company that you turn to. That way, we can always be there for you to fix your plumbing when things go bad.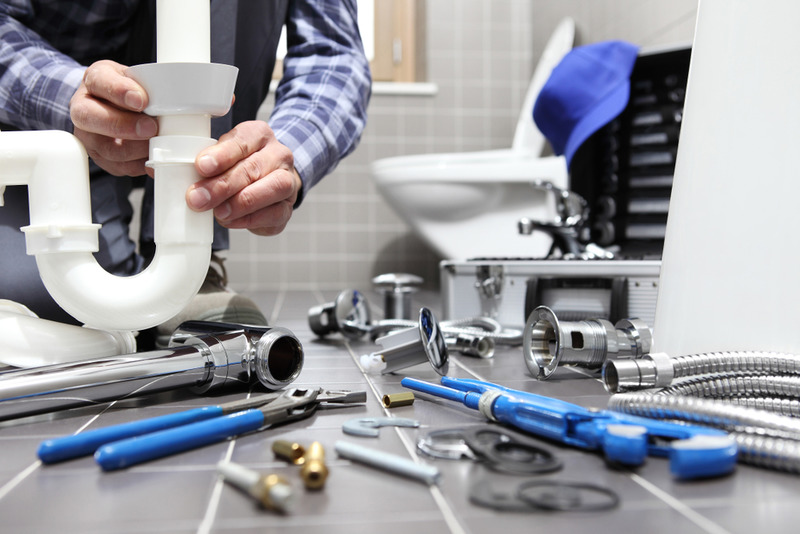 Waterworks Help When You Need It
In a plumbing emergency, there is truly no time to waste. Every moment that a plumbing emergency isn't dealt with, things could get so much worse. Water damage goes by a scale of "clean water," "grey water," and "black water." As you might imagine, "grey water" should be avoided at all costs, and "black water" is genuinely toxic. If you let "clean water" sit, it becomes "grey water." If you let "grey water" sit without dealing with it, it becomes "black water." Dealing with a plumbing emergency as fast as possible minimizes the damage.
That's just one of the reasons that our plumbing professionals are available 24 / 7 / 365. You can call us at any time, no matter how late or how early, and we will have true plumbing pros out to your place in a hurry. "Wait till tomorrow" is absolutely not an option when it comes to plumbing. It has to be taken care of now so that it causes as little damage to your home or commercial property as possible.
All Kinds of Waterworks Services
Solving plumbing emergencies quickly is just one of the ways that we can help. Whether these emergencies were caused by clogged drains or leaks, our professionals can fix them so that you don't have to worry. In addition to providing plumbing solutions, our experts provide peace of mind as well. Pipes are one other area of plumbing that we excel at. Whether you need your pipes repaired or repiped, we can take care of them quickly and promptly. As our plumbers go through a rigorous training process, we can provide you with the most up to date and cutting edge services. We've been in business for thirteen years. In our time, we've seen all manner of new technology and techniques. As we stay up to date on them, we can provide a better service than ever before.
Waterworks Solutions for You
Plumbing is something that people rarely factor into their own budget. While we all do our best to be frugal with our money, it's natural and normal not to have the money to shell out for a plumbing emergency. We absolutely understand. That's why we have many financing options available. You shouldn't have to let finances keep you from having working plumbing in your home or place of business. With our financing, we'll sit down with you and do everything we can to find a solution in your budget. That will be covered in our free estimates, too.
Your plumbing is something that's too important to be left to amateurs. Plumbing emergencies can cause serious threats to your building as well as your health. They have to be dealt with as quickly as possible, lest everything get that much worse. When you have a plumbing emergency, contact us at (702) 901-0900.