It can be extremely difficult to select the right contractor, especially if you're new to the process. However, when you are experiencing a plumbing issue that's affecting your business, calling the best commercial plumbing specialist should be done immediately.
Otherwise, you could risk doing severe damage to your property, costing you thousands of dollars in repairs. At Air Pro Master, we realize that finding the best plumber can be challenging for your business.
To help you navigate the process, here are five questions you should always ask when conducting your search for a prospective plumber.
Standard Tips for Hiring a Suitable Commercial Waterworks Specialist
Hiring a skilled plumber isn't as easy as calling the first one you see online. You'll have to vet any plumber you contact to make sure you will be provided with exceptional services.
For this reason, you should be mindful of a few things before conducting your search. Make sure you follow these tips to make the process of hiring the right plumber a pleasant experience.
Only hire licensed Service Providers. Most states in the United States require any contractor to hold an accredited license from their state. Do not even waste your time speaking to a plumber without a valid license.
Only evaluate Service Provider who can Offer proof of insurance. Let's face it – unfortunate events do happen. Make sure you are protected by only working with insured plumbers.
Value experience. Make sure you inquire how long a prospective plumber has been in business. The more experience a plumber has, the better.
Field multiple estimates. Many plumbers are ethical and will only charge you a fair market value for a particular service. Some will not. Acquire multiple estimates from qualified plumbers to narrow down your search according to your budget.
Ask about any guarantees. Custom satisfaction is a real thing. Make sure you are dealing with a plumber that maintains the highest standards of customer satisfaction.
Ask for and verify references. Always ask for references from a prospective plumber. Also, verify these references by following up with satisfied clients and asking about their experience.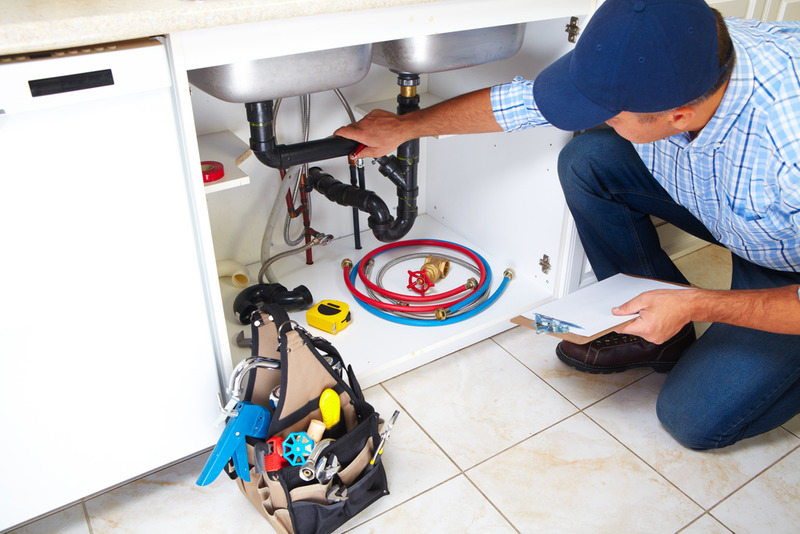 1. Ask the Commercial Waterworks Specialist About Their Estimate
The first and most important thing you should ask a prospective plumber is "how much will you charge for fixing my problem?" Ultimately, you can only spend what you can afford. 
Business owners should be careful about receiving any estimates over the phone. A qualified plumber will generally want to visit your property and analyze the issue before giving an estimate. 
Make sure you have a prospective plumber break down all of the costs associated with your estimate, including the purchases of parts needed to repair your issue.
2. Ask the Commercial Waterworks Specialist About Who's Doing the Work
Ideally, you want to be sure if a prospective plumber uses any helpers and subcontractors. Also, make sure to inquire about the experience and credentials you have. 
You don't want to risk having a subcontractor repair your plumbing system if they don't have nearly as much experience as the plumber. Sometimes, plumbers will bring on new subcontractors and that's alright for the most part.
Nonetheless, it's not wise to have any inexperienced individuals doing major service to your plumbing system.
3. Ask the Commercial Waterworks Specialist if They are Licensed
Most U.S. states require all contractors to have a license in their trade. Regardless of the state you live in, you should never work with a plumber that doesn't have a license. If the situation calls for it, you can ask a prospective plumber to show their license to you.
Remember to be wary of plumbers that are new to their industry. While they may offer more affordable rates than plumbers with more years of experience, you will take on the risk of receiving low-quality work.
4. Make Sure You Ask About Insurance
Before doing any business with a commercial plumbing specialist, make sure you ask if they are fully insured and bonded. Any plumbers that reply with a "yes" means that they will be more than willing to provide evidence.
You have the right, if not the duty, to ask this question. A plumber that has insurance ensures that you won't be responsible for any injuries they sustain while working on your property. 
5. Check if Their Rates are Hourly or Fixed?
You don't want to encounter an unpleasant surprise when you receive the bill for a commercial plumbing specialist's services. If a plumber tells you that they bill an hourly rate, ask how long will it take them to finish the job.
If they charge a fixed rate, ask for a standard estimate. Doing so will help you avoid any surprises in the long run. 
Are You Ready to Hire a Service Provider?
Do you want to hire an experienced plumber? If so, give us a call today at  (702) 935-1540 to learn more about how we can help you.