When it comes to Air Conditioning, one of the most common problems is that it stops cooling as needed. Sometimes this can be quite simple to fix and other times it can be much more complex. In some cases, it can be caused by a loose duct. In some other instances, it may be a problem with the air filtering unit. When you are looking for the best AC repair service, you should take these 5 reasons into consideration before making your decision.
How Can Best AC Mending Service Help You?
One reason to choose the best Air Conditioning repair service is that they have the latest technologies. With the various improvements that have been made in this industry, ACs now are able to cool air indoors at a much lower temperature than they used to be able to. The newer models also use less energy, which means you will be able to save even more money on your electric bill. If you are concerned about saving money, an AC service can help you achieve these goals.
Another reason to choose the best AC repair service is that they have highly trained technicians. Most AC repair shops simply don't have the necessary training to do the type of work they do. Having highly trained technicians available is imperative. They will have the skills necessary to repair all types of ACs, regardless of where they were installed. By having a technician that is skilled in many different areas of the business, you will be able to get the best results possible.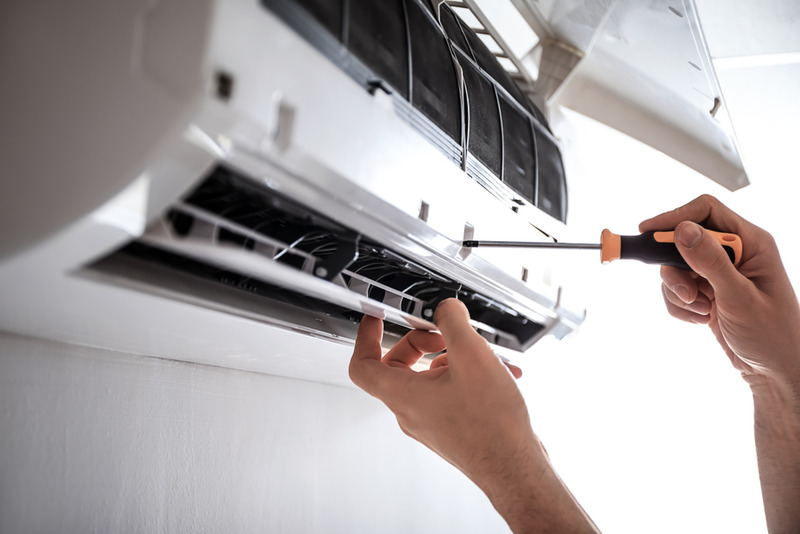 An AC repair service will have a highly updated toolbox with all of the latest technology. You should make sure that your air conditioner or refrigeration unit is hooked up to the right compressor so that you get the best possible performance. The technicians will use modern techniques to ensure that the process of repairing your AC is completed in the shortest amount of time possible. The newest tools and techniques will allow the repair to last longer, as well.
Your service provider should also offer advanced diagnostics with their repairs. Most AC repair shops simply do not take the time to perform the necessary tests to determine what the problem is. If you want to feel confident that your AC is working the way it should, it is important to have your unit checked by a trained professional. Advanced diagnostics will alert you to potential problems, such as a broken air filter or a clogged air duct.
Air Pro Master Offers Quality AC Service
When you go with an AC repair service, you can expect quality results, as well as timely services. The best technicians will perform a thorough inspection of your air conditioning system. This will include taking apart your unit, as well as inspecting the filters and ductwork. Once the repair is complete, they will install everything back neatly and properly. Because there are so many different components in your unit, the technicians can give you a visual of exactly what they are doing on their computers.
Another reason to choose an AC repair service is that the professionals there understand your type of air conditioner. Most AC repair services provide information on the types of units available and the specifications of each one. They will be able to customize your system to your exact specifications, saving you money and time.
Most AC repair shops also provide extended warranties on their services. You may find that a repair shop offers a one-year warranty on all of their air conditioning units. The AC technician will inspect your unit and make sure it is in good repair. Once that is done, they will offer you a guarantee for that entire year, so that if anything happens to your AC during that time, you can call them back and they will replace it for you at no cost to you. With Air Pro Master, you will surely experience these benefits and more! What are you waiting for? Choose the best AC repair service today! Call Air Pro Master and have your ACs repaired to fulfill their best job.