During winter in Vegas, people have to ensure that the water heater is working. Aside from the fact that it brings comfort to homeowners, having a water heater makes life convenient in general. You can save time and effort for not manually heating the water you will use. However, people do not realize the importance of having a water heater until it breaks down. The nightmare starts when you badly need it, but you have no idea how to fix it. That is why the reliable water heater repair in Las Vegas is always available to meet your water heater repair needs. 
In this article, the Air Pro Master company explains facts to give you a better idea about water heaters.
10 Things You Need To Know About Water Heaters
Fact No. 1 
The estimate of water heater energy usage in the household is around 1/4 of the whole. Since the water heater is necessary for most of the household chores, there is no wonder why it has that estimated number of energy usage. The average American household consumes around 90 to 110 gallons of water each day. 
Fact No. 2 
It may sound complicated as it seems, but water heaters that are exploding happen in real life. Although it does not happen that often, there are proven ways to prevent it from happening, such as: checking for temperature, rust, and gas smells. Thus, having the water heater checked for maintenance is crucial. 
Fact No. 3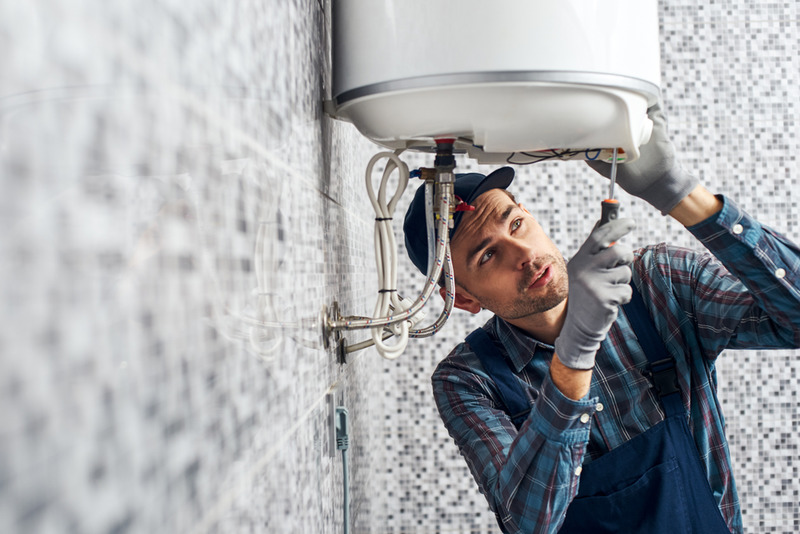 The lifespan of a usual water heater if well-maintained is around 10 to 13 years. However, the tankless water heater has a longer lifespan of 18 to 20 years. 
Fact No. 4
There are different terms for water heaters depending on the country. In the US, it is called a water heater. However, in the UK, it is known as "geysers." 
Fact No. 5 
The water heater started as an idea. Way back 1868, a painter in London looked for a way to heat water using a gas burner placed under the pipes of water. Because of this idea, a Norwegian mechanical engineer, Edwin Ruud, came up with the first-ever type of water heater: the tank water heater. 
Fact No. 6 
Over the years, greener options for water heater have been made available for usage. For those who would like to go green, there is already a way of using geothermal energy to heat your water. Although it may be a bit costly, it is proven to be safe to the environment for long term use. 
Fact No. 7
Inconsistent water temperatures of your water heater is a sign that the heater needs a repair. You can have it checked by a professional at water heater repair in Las Vegas. You also have to know if your water heater is old or new. If it has been with you for years, then it is best to have it replaced. This way, you can save time, money, and effort. 
Fact No. 8
Water heaters generally have a little noise. However, it is not that disturbing. Once it makes a strange, banging, loud noise, then something might be wrong with the heater. To avoid further complications, contact a reliable company like Air Pro Master to determine the source of the strange noise. The last thing you want to do is buy a brand new water heater just because you choose to leave it unattended. 
Fact No. 9
One of the most common signs that a water heater needs to undergo replacement is corrosion. Once this happens, you notice that there is a rust build-up on your water heater. In some cases, the water that comes out of your tap has a slightly different color. The professional can replace the rusty parts of your heater; however, it just gives a temporary solution to the main problem. Keep in mind that the usual water heater can provide heated water around 9 to 12 years. If it is too early to replace, then it is a lesson learned to invest in maintenance. 
Fact No. 10
Air Pro Master is the best water heater repair in Las Vegas. If you have trust issues when it comes to companies who repair due to an unfortunate experience in the past, then Air Pro Master will end your doubt. They have been in the industry for more than 13 years. Hence, they have successfully repaired several water heaters, which makes the company's services reliable. 
Work With The Reliable Water Heater Repair In Las Vegas
Air Pro Master has a team of well-trained and experienced repair professionals who can do wonders. There is no water heater related issue that they cannot repair. Let them know your concern, and they will address it as soon as possible. The best part is, Air Pro Master is available in providing 24/7 service to those who have water heater emergencies. The reason why they commit to fixing your heater is that they hope to make your lives more convenient as possible. Time is gold; therefore, do not waste any time and call the reliable water heater repair in Las Vegas at (702) 598-4174.