Plumbing emergencies usually come at the most unexpected time. No matter what kind of trouble it is, everybody makes a big deal out of it. It causes significant inconvenience to a commercial or residential establishment since it could eventually lead to property damage. Some people opt to do the DIY procedures that can be accessed through the Internet; however, there are some issues that only professional plumbers of top-rated plumbing services can repair. It is no other than the well-known company – Air Pro Master! 
Air Pro Master did not become the top-rated plumbing service in just a snap. We have worked hard for a decade to maintain the quality plumbing service that our customers deserve. We provide nothing but the best to our customers, as we aim to end your inconvenience due to a plumbing emergency. Rest assured that we offer complete plumbing services; therefore, once you contact us for help, we will prove that we are indeed the best plumbing service. 
The Most Common Waterworks Emergencies You Need To Know
Being the top-rated plumbing service, we ensure that we always put our customers as our number one priority. We want to share the basics of plumbing to understand when to ask for our help. Here are the most common signs when your plumbing is not working properly: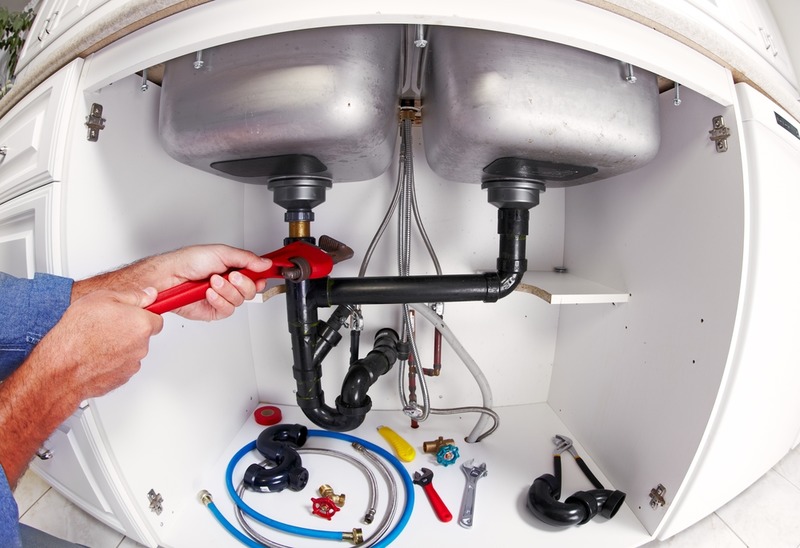 Top Rated Waterworks Service: Slow Sink Draining
When this happens, something might be blocking the flow of water under the sink. It could be an object or food leftovers for the kitchen sink, and strands of knotted hair or melted soap. While there are DIY methods for unclogging the sink, it is always best to ask for professional help as one false move could lead to further problems.
Clogged Shower Drain
Like the bathroom sink, the possible cause for this is either strands of hair or tiny melted soap. If this one is left unattended, it could be frustrating, leading to a possible bathroom flood. You would not want to deal with, don't you? Always remember that what works for one particular issue does not necessarily work with the rest. Therefore, please consult with a professional instead of attempting to solve it on your own.
Clogged Toilet
The last thing we want to experience during the time we badly need to use the toilet is when it is clogged. Undissolved tissue paper, wet tissues, and human waste commonly cause a clogged toilet. Hence, not all have the patience and knowledge to unclog a bathroom. It may get a bit messy and smelly; however, the plumber experts of Air Pro Master do not mind dealing with all of these for you.
Back up of Sewer System
Among all the plumbing emergencies, dealing with this is a total nightmare. It may get quite messy, inconvenient, and expensive. The most common sign for this is when most of your drains are not working. A foul odor, too, is usually noticed by the residents. It is best to let the professional plumbers deal with and repair this issue.
Top Rated Waterworks Service Reveals Services Offered
With Air Pro Master, first things first. We let our plumber experts inspect first before we take action. We always make it to the point of establishing excellent communication with our customers to build rapport. Over the years, we have encountered many unique plumbing emergencies that helped our plumbers become more experts. These are the services offered by the top-rated plumbing service, but not limited to: 
Installations of a new plumbing system

Cleaning of the drain system

Replacement of sewer and inspection of water line

Installation and repair of the sump pump

Comprehensive plumbing services

Plumbing maintenance
Our plumber experts' team ensures that our dear customers' expectations are not just met; rather, they should be exceeded. Thus, we only hire experienced, well-trained, licensed professional plumbers to be part of our team. We understand that the world is continuously evolving, so are they. We ensure basic and advanced plumbing training and the latest and cutting-edge innovations of this field for them.
Moreover, we commit to delivering 24/7 and 365 days of service! Once you contact Air Pro Master, we will not waste any time as we understand how plumbing emergencies can be quite a hassle. Please do not hesitate to call us even at 3 am, since we are always ready to be at your service. 
The best part is, we do not want to burden you with additional expenses. Our repair services come with different pricing options you can choose from to ensure it fits your budget. We do not have any hidden charges! Therefore, what you see on your billing is what you will pay once the work is completed. No matter which option you choose, know that our team always delivers quality service. 
Air Pro Master, the top-rated plumbing service, is just a call away. Dealing with plumbing emergencies can be a pain; however, worry not as we have a competent team who are always ready to deal with it for you! Be worry-free and call (702) 598-4174.