One of the hardest things to do is to hire a professional commercial AC company. This is because there are several contractors, and many of them claim to be the best.
With that said, you'll easily become disillusioned by these claims if you don't do your due diligence in selecting the right one. Fortunately, conducting a thorough interview process for potential candidates is a straightforward process.  To avoid wasting your time and hard-earned money, here are some things you should never do when trying to hire a qualified AC repair company. 
Avoiding Checking the Reviews of a Commercial AC Company 
Online reviews are an important resource for consumers. It helps business owners make informed decisions regarding selecting the right contractor. It's essential to never avoid checking the online reviews of any HVAC company you plan on working with.
Doing so will result in you possibly choosing a company that isn't who they say they are. For this reason, never forgo checking the online reviews of a prospective HVAC company. This will help you see the experiences their past clients had with them.
Avoiding Verifying the References of a Commercial AC Company
Like online reviews, references are also valuable tools for validating the status of a contractor. Usually, business owners will collect the references of a prospective contractor, but most won't take the necessary steps to verify them.
Failing to verify references can lead to dissatisfaction later in the long run. In addition, validating references will help you uncover the hidden details an HVAC company would not be willing to share.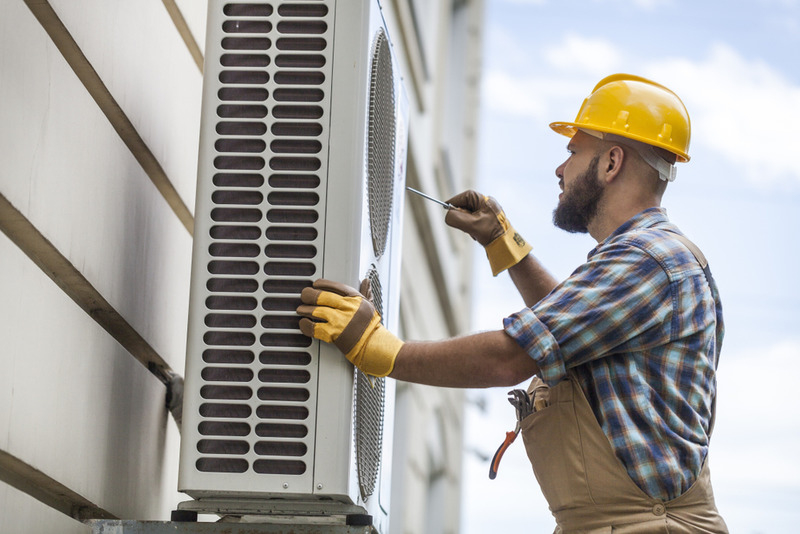 Failing to Verify the Pricing of a Commercial AC Company 
It can be frustrating to receive a bill from an HVAC company and be confused by the charges. This happens frequently to many business owners, and it's important that you don't fall into this trap during your search.
First, ask if a contractor offers an hourly or fixed rate. If they answer that they offer an hourly rate, make sure you ask how long does it usually takes to perform the service you need. 
If they answer that they offer a fixed rate, have their breakdown the cost of everything they will charge you for. When you're unsure about the integrity of their estimate, make sure you field multiple offers from other contractors. 
Not Checking the BBB Rating of a Commercial AC Company 
To protect yourself as a business owner, you have to take every precaution necessary to ensure you are working with a professional at all times. The Better Business Bureau (BBB) has been around for decades, offering assistance to business owners searching for quality contractors.
You can always trust HVAC companies that have an A+ rating with the BBB. This means they are proven to provide top-notch services for your business. Stay away from any company that has a lower rating or visible complaints on their BBB profile.
Refusing to Ask About Their Experience
Most business owners will opt to work with a less-experienced commercial AC company if it meant saving more money. Working with contractors with less experience is risky for a variety of reasons, even if it means you're ultimately saving money.
As a result, be mindful to inquire about the experience of any prospective AC company. At Air Pro Master, we have provided high-quality AC services for more than a decade. We have the experience of repairing a wide array of AC issues, both major and minor.
Not Asking for a License
Nearly every state in the U.S. requires all professional contractors to have a license. To obtain a license, participants must take an extensive test to prove their knowledge in the HVAC sector. 
Unfortunately, some contractors may operate without a license, expecting their clients to every ask. If you want to avoid potentially taking on great risk and having your AC unit damaged by an inexperienced contractor, then you should ask a commercial AC company to provide proof of their licensure. 
Not Checking Their Website
Every reputable HVAC company should have a website. In fact, every business operating in the 21st century should have a website. If you come across a commercial AC company that doesn't have one, you should treat it as a red flag. 
Browsing the website of a prospective contractor will provide you with additional information you can have before you agree to work with them. You can also check their blog to find informative articles that can help your business. 
Give Us a Call Today!
Are you searching for a quality AC company for your business? If so, give us a call at (702) 935-1540 to learn more about how we can help you.