During the COVID-19 pandemic, there may be some homes or commercial establishments who opted not to use their HVAC units. The reason behind this would vary. This includes the governing conditions, meaning it may be due to an ample climate wherever they are located. Aside from that, some may be trying to save on cost, knowing that by being home, the units could be kept running for longer spells. With some states slowly trying to reopen, it may be best for home and commercial HVAC owners to have their units checked. A top HVAC company during the pandemic could make a big difference to ensure that the unit is in prim and working condition.
For units left unused for long, there is no telling if some potential problems may exist. There could be a component or two that would be stuck up. If not that, dust or some objects may have built up somewhere that could compromise the performance of the HVAC unit. Also, there is the possibility that the unit may have had symptoms of problems forthcoming but were never addressed. There are plenty of possibilities that could affect any AC unit. The only people who can properly diagnose and pin down the problem are the Las Vegas HVAC specialists.
A Top HVAC Company During Pandemic can Save Anyone the Trouble
Having been holed up for months, most know that businesses were forcibly shut down. However, the past weeks have seen an effort to try and bring back some form of normalcy. Though not at 100 percent operation, it remains that HVAC companies can now service clients upon request. It is a necessity, especially for homes or establishments who are relying on old units. The longer an HVAC unit is around, the larger the possibility that it needs maintenance checking and possibly repair.
The good news is that HVAC owners don't have to worry about cost first. HVAC companies do provide free estimates, meaning clients will first be given a summary of their findings. This will inform them of the needed courses of action, including possibly the need to replace key parts. They will likely be prioritized depending on the gravity of the damage. However, most know that the best recourse is to have the unit fixed entirely. But with the possibility of such being too expensive, clients are likely to want a temporary setup and have the pressing issues addressed first.
It is a recourse, especially now with most people dealing with financial distress. Some may be out of work while others are not able to earn their usual due to the limitations brought in by the COVID-19 pandemic. It is a hindrance but a reality that most need to face. The probability of having to spend more gets even greater, especially for people who took HVAC maintenance for granted.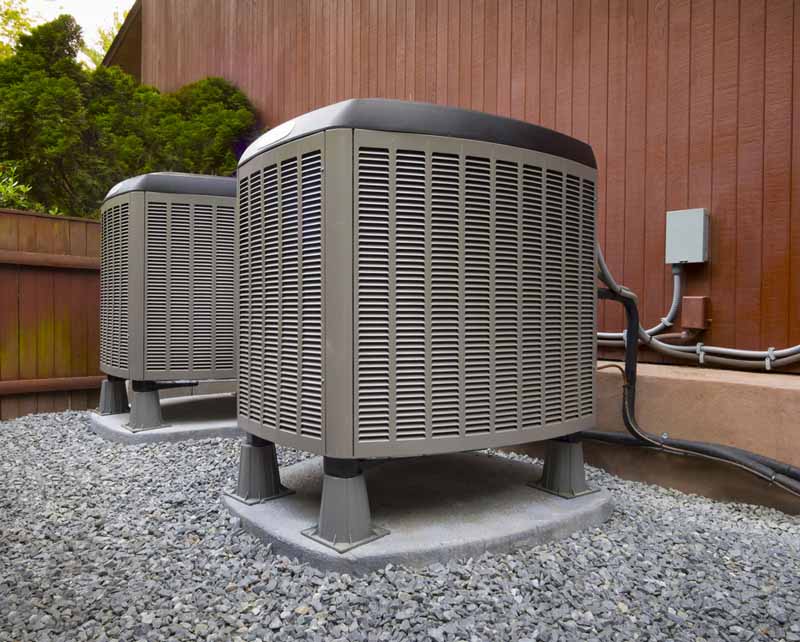 Forget Past Decisions, Wise Up on HVAC Maintenance
The past is past as they say. Not all people are coy to the idea of having a regular maintenance schedule. Some are wary of the cost, especially since the unit is brand new at the time. The common practice of most is to just call the repairman when the AC unit bogs down. Unfortunately, this is poor practice, especially for people who do not pay close attention to a unit's performance. Some consumers prefer to make the most out of any appliance or equipment. The reason behind this is that most stick to the belief that it can be repaired or replaced. The only problem there is timing. Like right now, most may not have the extra cash to invest in a new unit. Further, there are risks involved such as the health safety of the ones installing it.
Looking ahead and whether people will change their stance on HVAC maintenance remains unknown. Some may opt to follow a different approach and others sticking to the traditional one. It is a basic but important decision to make. Owners may opt to start maintenance checks after some years. That could suffice but the right records of the unit will not be accurate.
Top HVAC Company During the Pandemic: Age matters in AC units
The longer an AC unit is around, the higher the chances it will show problems. It is a given and depreciation is a reality. Some units last longer because they are well-maintained. Some are done via regular schedule while others know when to have their units checked. Either way, the gist here is that an HVAC unit needs service. Hence, even the smallest abnormality should be checked immediately to avoid worse issues.
Air Pro Master is one of the top HVAC companies that are ready to serve. They provide a free consultation to people who want a fair assessment. This can be done by calling them at (702) 935 – 1540. For more information about them, visit airpromaster.com.