Let's face it – having your air conditioner fail can be one of the worst things to happen to your business. Not only will you have to deal with the consequences of the lack thereof, but you will also have to conduct a thorough search for one of the best commercial HVAC companies.
At Air Pro Master, we realize how difficult it is for business owners to find exceptional contractors in their area. Choosing the wrong one could lead to a massive waste of time and money, while your HVAC systems remain in disrepair. With that said, here are the top qualities of an amazing HVAC company to put you on the right track during your search. 
Only Work With Experienced Commercial HVAC Companies
Ideally, it's important to work with experienced HVAC professionals that have the expertise to successfully diagnose your issue and apply an accurate solution. Generally, the best HVAC companies have more than 10 years of experience in their craft.
Air Pro Master has been in business since 2015, giving us 15 years of experience in helping businesses repair their HVAC systems. In addition, our team collectively has several decades of experience in the HVAC industry.
Deal With HVAC Company That Provide Premier Services
The general rule of thumb when hiring an HVAC company is to select the one that provides the best service. Fortunately, doing so is surprisingly simple. Here are a few ways you can distinguish quality HVAC companies from less-than-stellar ones. 
Check the online reviews of any prospective HVAC company

. This will help you find out what past customers are saying about that business.

Collect references

. Make sure you verify all the references you receive by contacting them and asking specific questions about their experience with the prospective HVAC contractor.

Look at the Better Business Bureau (BBB) rating.

The BBB is the most authoritative business review you can find. Any HVAC company with less than an A+ rating should be avoided, as these businesses aren't typically trustworthy.
At the end of the day, all HVAC companies will claim to provide the best services. Though, very few companies can back these claims up. By following the tips above, you can succeed in choosing the highest-quality HVAC contractor for your business.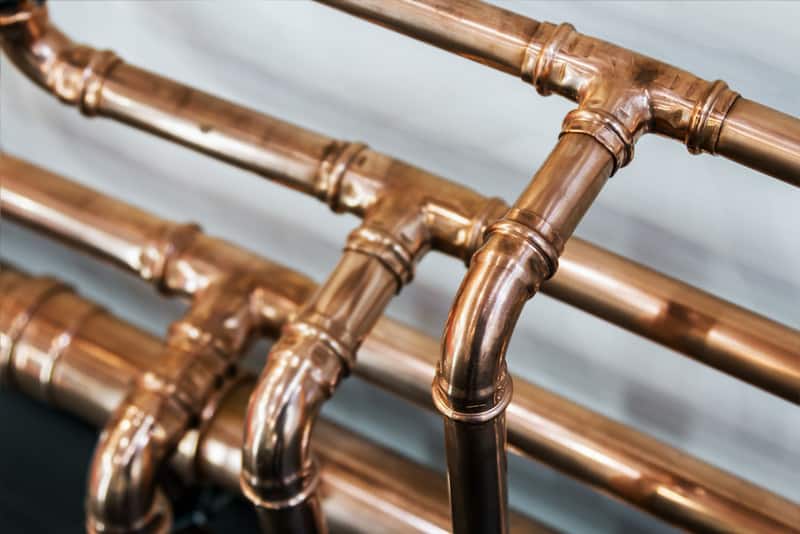 Hire Commercial HVAC Companies That Provide Emergency Services
HVAC companies should operate like hospitals and police stations. Although people may sleep, commercial HVAC systems are usually always working. The amount of daily stress put on these mechanisms can eventually cause a malfunction. 
For this reason, you should strive to hire a company that will be there for you no matter the time of day or occasion. Air Pro Master provides 24/7 emergency services, meaning we tailor our services to be available to you every day and anytime. 
Consider Commercial HVAC Companies With a Wide Array of Services
More often than not, you will need an HVAC company to partner with on a long-term basis. After all, who will you call if your AC unit fails a few months after a repair? Partnering with a full-service HVAC company is essential for receiving a myriad of helpful services to fit your growing needs. As your business continues to grow, consider hiring an HVAC company that provides a wide range of services. 
Don't Deal With Companies That Won't Go the Distance for You
We understand that many commercial HVAC companies have a bad reputation for being disingenuous to their clients. This makes many business owners reluctant to work with them and instead handle their issues themselves.  Air Pro Master maintains the highest standards of customer satisfaction. When you agree to hire us, we will go the distance for you to ensure that you are fully satisfied with our services. 
Select a Company With Amazing Customer Service
Another quality of one of the best commercial HVAC companies is amazing customer service. You have to be sure that you are working with a company that is going to provide a professional experience to you throughout the process of repairing your HVAC systems. Otherwise, you could end up wasting your time. Strive to only work with HVAC companies that communicate openly and politely with you.
Deal With a Company That's Made for Businesses
At Air Pro Master, we pride ourselves on providing quality commercial HVAC services. We have built an outstanding reputation as one of the best commercial HVAC companies.  We have worked with thousands of businesses, and we have a knack for communicating with our commercial clients soundly to accurately troubleshoot their issues.
Give Us a Call Today!
Are you searching for a quality HVAC company? If so, you've come to the right place. Give us a call today to learn more about how Air Pro Master can help you today.