Choosing a go-to-plumber to help you with your plumbing emergencies is crucial. Some may choose anyone available and let them do the work. Some may prefer to fix it on anyone through the DIY methods found on the Internet. But in reality, it puts your plumbing system at risk. It is always best to make sure that whoever you are entrusting your home's plumbing system is the right person fit to do the work. Now, how do you know? Well, there is one company that only hires the qualified— Air Pro Master has the great plumber. 
Once you choose to hire Air Pro Master, rest assured that you would never have to experience any problems with our plumber. Whatever plumbing emergencies you experience, our plumbers can handle and repair them for you to end your inconvenience. The truth is, most people take plumbing systems for granted until something goes wrong. Therefore, always choose the right go-to plumber that you can rely on during these challenging times. Air Pro Master can help you with that. 
The Best Qualities Of Air Pro Master Service Provider
A plumber has several qualities that make it stand out from the rest. We highlight these qualities as we are proud to inform the public that we have high-quality standards before accepting a plumber to be part of our team. 
Licensed 
Air Pro Master ensures that our plumbers are licensed to operate and repair plumbing emergencies. Our plumber is legally allowed to do the work. Having a license can actually protect the company and the customers as well. In case something goes wrong, then the plumber can correct it as they are knowledgeable to make things work. 
Insured
We understand that accidents may happen while at work. Therefore, the Air Pro Master secures each plumber with insurance. Having this does not just protect the company but the plumbers and customers as well.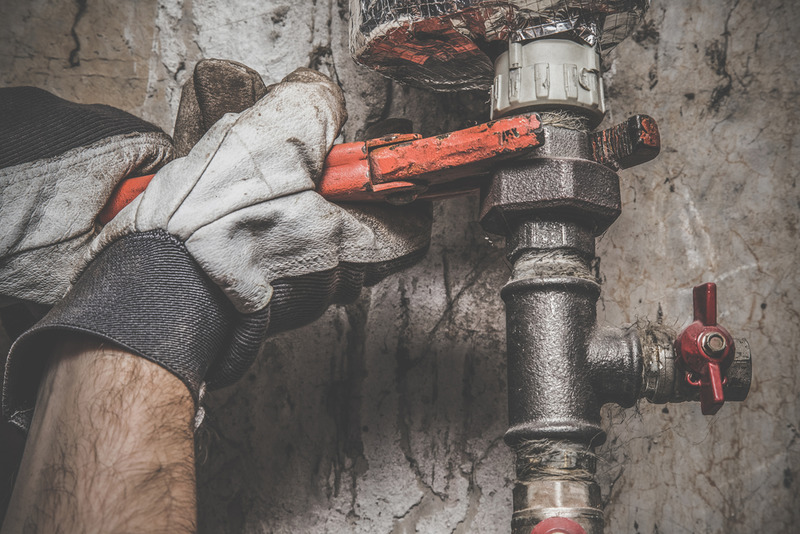 Excellent Reputation 
Air Pro Master has a work portfolio that shows its successful repairs, installation, and maintenance services. We collect our client's feedback to prove how we provide quality plumbing services. Moreover, our company has been in the industry since 2005. Over the years, the number of clients has continuously increased as they witnessed how genuine we are with the work we love doing. Word of mouth helped our company rise above the rest. 
Passed Background Check
Part of the hiring process is to pass the background check done by our company. We ensure that you are safe and well-protected with our team. Some may have an awful experience with plumbers they chose without much thinking, but rest assured that you would never experience anything miserable with us. We do not let that happen. We have a track record than can prove that we only hire those who passed the background check, including drug testing. 
Well-Trained
We live in a continuously growing and improving the world. The latest technology innovations keep up in this modern world; therefore, we ensure that our plumbers know these, most especially different plumbing repairs. Air Pro Master takes good care of our plumbers as they are why we are considered the best by our avid clients.
Friendly Staff
We aim to gain our clients' trust, and one way of achieving it is hiring plumbers with a positive attitude. We want you to feel comfortable with us in asking questions or addressing concerns. Moreover, we trained our team to build a good rapport with clients. We want to be on your top go-to list when plumbing emergencies happen. With quality service and friendly staff, there is no doubt Air Pro Master is your best choice. 
Quality Fast Service
Our plumber is always at your service. How? By being available for plumbing services 24/7 every single day! We understand how frustrating it is to go through plumbing emergencies unexpectedly. That's why we exist! We do not want to keep you inconvenienced for too long because we are only a call away. Never hesitate to call us at 3 am as we work all around the clock! 
Affordability
Our clients are our number one priority. We ensure to include different pricing financial options for clients to choose from. This is perfect for those who prefer to postpone repairs until it fits their budget. We understand your situation and we would like to put an end to it. We communicate this with you before the repair. Rest assured there are no hidden charges. 
Air Pro Master is committed to providing high-quality plumbing services as we aim to provide comfort to your own homes. If you wish to know more about the services, the Air Pro plumber can help you, call us at (702) 935-5622 and experience the best with Air Pro Master.