While you may be knowledgeable about a lot of things when it comes to the plumbing in your home, you may feel a bit lost. Plumbing can be something of a mystery to many people. We all just assume that when we turn on the faucet or the shower or flush the toilet, that everything is going to work correctly. It is when a problem arises, and you notice little or no water pressure, an overflowing toilet, a clogged drain, or a leak under the sink, that you suddenly feel powerless to do something. That is why it is always a good idea to know the name and number of a plumber you can contact when trouble occurs. If you are looking at plumbing companies, there are some traits you will want to look for so you are sure to pick a reliable company that you can call when you need help.
Insured, Licensed Companies Only
You will find that there are lots of people out there that state they are plumbing professionals, and that they are willing to do work for you. The problem is that many of these individuals and companies are not licensed professionals. They may have some plumbing skills, but they do not have the proper state licensing that shows they have the training and experience to work on plumbing. Hiring someone unlicensed puts you at risk and can cause further damage to your plumbing system and property. You also want to make sure any company you hire carries proper insurance so that you are safeguarded should any mishaps, mistakes or problems occur. Asking questions upfront about licensing and insurance can help you weed out firms that may not be the best for you.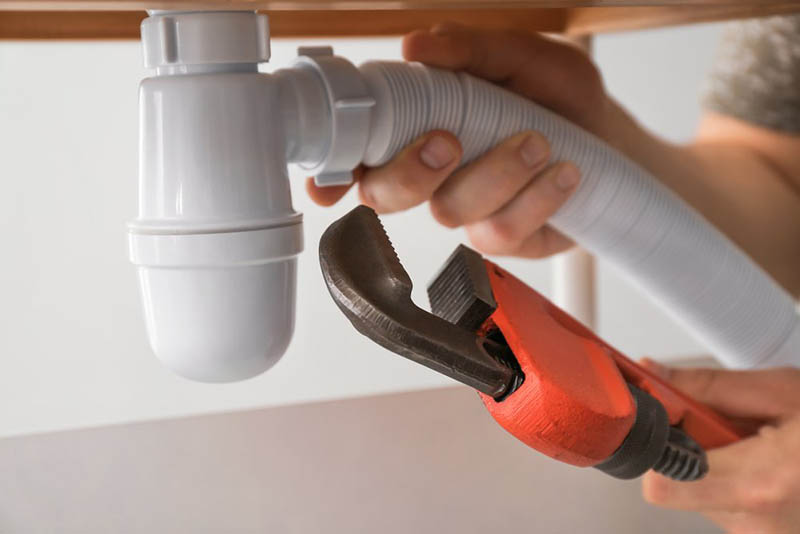 Skills and Experience of Companies
As you look at the different plumbing companies, make sure you check the skills and experience of the companies. Check websites of the businesses so you can learn how long they have operated in the area. Companies that have been around for many years will have built up a clientele in the field so you can get testimonials and references. You also want a service that uses experienced plumbing professionals that are familiar with plumbing used in newer and older facilities. These plumbers will know what to look for and do so they can solve problems using the best methods and equipment.
Help with Your Waterworks is Here
When you are checking out the plumbing companies, so you can choose one to hire, make sure to come to us here at Air Pro Master. We have been in business since 2005 and can assist you with a wide variety of plumbing services. Our expert professionals can troubleshoot your plumbing issues and reliably repair things, so you have access to your facilities. We also offer emergency services so we can be there when you need help the most. Call us at (702) 935-1540 to speak with our office staff to ask questions or arrange a service call today.