Among plumbing companies, we stand out. Here at Air Pro Master, we are one of the most popular plumbing companies in the Vegas area for a variety of reasons. Our plumbers are always professional, clean, and on time. The job can be dirty, the people who do it should not be. At our company, the customers come first. We know that when you have a plumbing issue or emergency, it has to be dealt with quickly and correctly.
Communication is Key
We understand that plumbing isn't something that a regular person thinks about in their day-to-day life. We get that, which is why we make sure to explain what's happening and why. Too many other plumbers will just tell you something has to be done or try to scare you into paying for something that you don't need and that's what separates us from other plumbing companies. That's not how we work at Air Pro Master.
When we find something wrong with your plumbing, we clearly lay out what it is, how it got that way, as well as multiple ways to fix it. Instead of trying to frighten you into paying, we coolly and calmly layout possible options, explaining the pros and cons of each. That way, you can make the best, most informed decision for your property moving forward. This is just one of the many reasons that we have so many referrals from customers all throughout the area.
Tops among Waterworks Companies 
You're busy. You have work, family, friends – you have a life to lead. No one has time in their schedule for a plumbing emergency. We get that. That's why we always show up when we're going to show up. Some other plumbing companies may tell you how they'll be there "in a time frame" and "between the hours of…" and then they take forever to arrive. Air Pro Master does the opposite. Our plumbers arrive when they're going to arrive.
Also, once they've arrived, they get right to work. From the moment they come to your location, they get right to ascertain what the problem is and how to fix it. Then, they'll give you a free estimate. This estimate will be as comprehensive as possible so that you never have to deal with surprise fees, hidden costs, that kind of thing. We've found that anyone who's encountered a plumbing emergency or plumbing problem has encountered quite enough surprises for one day.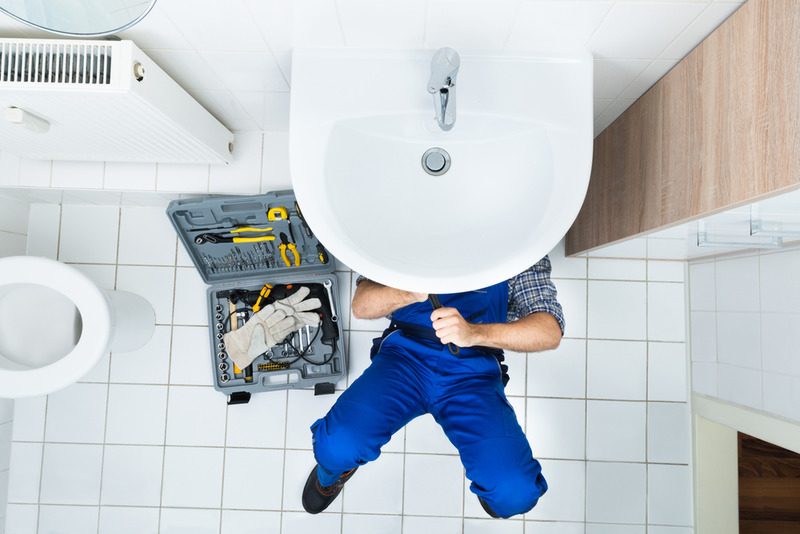 Available Whenever
Plumbing emergencies strike whenever. They aren't on any 9 to 5 schedule, so the plumbing company that fixes them shouldn't be on any 9 to 5 schedule, either. Air Pro Master can come and help with your plumbing issues at any time, day or night. We've fixed overflowing toilets at 3 AM, and we've dealt with all manner of pipe issues after midnight on national holidays. Whenever you have a plumbing emergency, you need plumbers who can be there quickly to fix it.
Maximum Professionalism
Plumbing problems can lead to quite a bit of damage to your home or commercial property. It's our job to make sure there's as little damage as possible. In that endeavor, we don't focus exclusively on the plumbing itself. We also make sure to not track stains through your home, not let water get into places where it hasn't been, and so forth. We treat your home or commercial property like they were our own, with that same reverence. This job can be dirty enough, the last thing you need is for your plumber to make things worse. Our plumbers treat your pipes and plumbing issues like they were ours.
As your plumbers, we believe that we should do everything we can to keep your water bills low, too. That means that we can fix all of the different problems that could be raising your water bills. That includes toilets that won't stop running, hammered pipes, or clogged drains – our professionals can deal with those so that you don't have to pay too much for your water. It's one more way that we can help our customers.
Another way to help our customers' finances is through reasonable pricing and financing options. Whenever we can, we try to keep our prices low. You shouldn't have to pay too much just to have plumbing that makes your house a home, or your commercial property somewhere that people want to frequent. On top of that, we have several different kinds of financing available. If you contact us, we can sit down with you and figure out which of our financing options might be right for you and your situation. If you're in a plumbing emergency, or just want your pipes checked out or anything in between, contact us at (702) 901-0900.