Las Vegas is one of many states trying to get back on track even with the COVID-19 pandemic still in the air. Aside from that, activities and events are being scheduled in the area. With that in mind, it may be best to find the latest air conditioning service. The proper climate in place is a must and people want to be comfortable. Aside from that, most know that the coronavirus spreads via droplets. Perspiration and coughs may occur, something that could raise the alarm on possibly spreading COVID-19.
There will be some AC units that may not need any major ac cleaning or repair. The concern is having left them idle for so long Three months may not matter that much but anything can happen. Most of the circuits could get shocked after getting turned again. Ideally, air conditioning is used extensively for the proper area climate. Being left idle, there is no telling if parts may be damaged. Weird as it may sound, equipment and machines normally encounter some deficiency when not used frequently. Aside from this, one cannot discount rodents from attacking. Mice could have gnawed at some of the wires that would result in malfunctions or not operating at all. There are a lot of things to consider so seeking aid from AC technicians would be best.
Latest Air Conditioning Service Likely Busy
With most states reopening, AC unit owners may need to get in line to have their turn. There are plenty of establishments over in the city, and all of them want to be sure their AC units are ready to go. Though there are a lot of HVAC experts in the area, there are customers who prefer to stick it out with the one they have dealt with already. But if they want immediate action, the best way is to consider alternatives. To get the best lead, it would be best to ask friends for recommendations. If that is unavailable, it may be best to check them out online and see what others are saying. At their official sites, a good place to check that out would be in the customer feedback or testimonials section.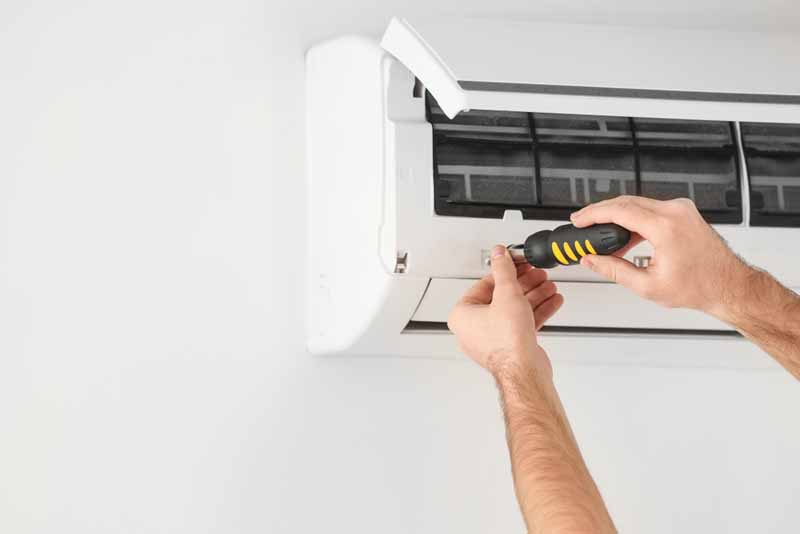 Well-Preserved ACs May Not Cut It
For some, having air conditioning units checked regularly is no assurance that their units will function normally once turned on. It would still be best to have an expert check them out. It is not expected to be an extensive one. They will be tasked to check if the key parts are working properly, not to mention the freon levels of the units. Most have been left idle for several months but religiously maintained AC units should have lesser issues.
However, there are exceptions. One is that the AC units may have some sort of deficiency even before being forced to rest. There is a chance that the problem will now surface, forcing owners to resort to immediate air conditioning repair. These kinds of cases are likely the ones they were facing even before the pandemic. With months of being locked down, there was no chance to address that in the last months. The time now is different and ideally, the cost of service will still be the same.
There Should Be No Change Based on a Preliminary Quotation
For ACs due for some kind of repair, most customers likely got an estimate on how much repairs would cost. Unless there is new damage found, the cost of fixing the units should be the same. Hence, it would be best to make sure that the old quotation is still around for reference. Should there be a new assessment made, it would be best to compare both. Figure out which parts were added and ask the technician why. They will explain the changes in charges, something customers are likely to debate. Should the new findings be unrelated to the previous one, it may be best to address the critical one first.
Be Wary of Worsening AC Repairs
There will be some clients who prefer to call on AC experts if a problem does show. That could hold for some but the consequences could be worse. Previous issues need to be addressed first, meaning it would be wise not to gamble and turn on defective units.  The situation may get worse and the damage could go beyond just the AC unit.
The best approach is to just call the experts who normally give free estimates. Air Pro Master is ready to serve 24/7 to address such issues. They can be found at airpromaster.com and first-time clients can check out their track record. They also offer a free consultation. All a client needs to do is call them at (702) 935-1540.