Let's be honest, heating is rarely on our minds in Las Vegas. It's something we don't have to worry about throughout most of the year, after all. However, that is exactly why one should have one's heating system ready when the time comes to use it. Booking an appointment with a service for heating repair in Las Vegas once a year can help you make sure you are ready to face the colder months of the year accordingly. There are many ways in which such a service can help, and the following are just a few of them.
Furnace Maintenance
You might be starting to realize, for example, that your furnace might need someone to take a look at it. Maybe it's making too much noise or it's constantly leaking. Maybe it straight-up isn't working and it's just blowing out cold air. This doesn't necessarily mean that you need to replace it with a new furnace, but the truth is that in order to properly work for as much of their intended lifespans as possible, furnaces require semi-regular maintenance revisions. Annual checkups are an equally helpful and convenient way to ensure optimal performance. Furnaces need cleaning and tune-ups in order to keep going for as long as they are made to. If you believe yours is overdue for some routine maintenance, contact a professional service for heating repair in Las Vegas.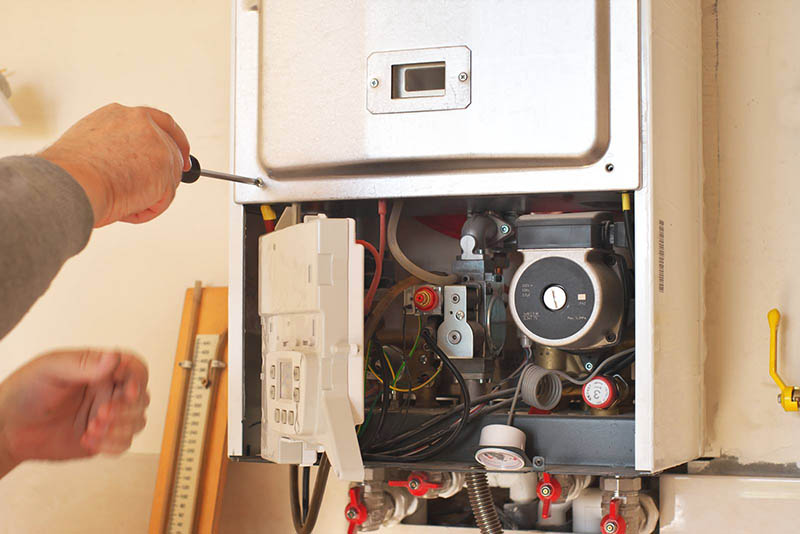 Heating System Installation
Sometimes what your heating system needs is a complete overhaul. When that's the case, a heating repair service can guide you through the process of installing a new one, making sure that at every step of the way precautions are taken to avoid any future problems and guarantee the best possible performance. Ideally, they would help you choose the right heating system for you, be that a gas furnace or an electric furnace, and establishing a durable and reliable heating installation for your home.
Tankless Water Heater
That bulky tank you have hidden somewhere in the back of your house? Well, that's your tank-based water heater. Are you looking for a new one? Your first instinct might be to just get the same one you had and be done with it. But water heaters aren't those shoes you keep replacing with the same style every other year. You might, in fact, be too used to yo your tank-based water heater that you don't realize there are more durable and cost-effective options. You may want to consider switching to a tankless water heater. 
Although the upfront cost may be lower, tank-based heaters will riddle you with unnecessary expenses throughout their (short) lifespan. Tankless water heaters are here to make your life easier. Yes, the initial cost may seem a bit intimidating at first. But tankless water heaters are more cost-effective, durable, and convenient. If you were to get one, you wouldn't have to worry about replacing it in at least twenty years.
Contact Heating Repair in Las Vegas
Air Pro Master, resident heating experts in Las Vegas, are here to help with all of your heating repair needs. We are more than just handymen. We want to make sure that you understand the systems being installed or repaired, which is why we guide you through the process and give you all of the necessary pointers on how to ensure peak performance by the system you are implementing. Call the best people for heating repair in Las Vegas at (702) 935-1540 and we'll gladly be there to help!