Everywhere you go, you'll see signs of Autumn. Halloween decorations, football games, and pumpkin spice everything — fall is here. It was a hot summer, and it's still plenty warm in the days. However, sometimes at night, you can feel the chill start to creep in. It may be weird to think about it at this moment, but you might need to use your heater before you think. We always recommend that folks check if they need heating repairs in Las Vegas before it gets too cold. That way, you don't have to worry about needing heat and not being able to get it. 
Heating Repairs in Las Vegas: in the Dead of Night 
We don't have to tell you that it can get cold in the desert late at night. When your heater breaks down on you and the moon is high, you shouldn't have to suffer through the night shivering. Our heating repair can be there at any time, day or night. So, 3 AM, 5 AM, midnight, noon, 7 PM — any time you need to get your heater repaired, we can be there to make sure that you're toasty and comfortable. 
Preventative Heating Maintenance 
We can be there for you in an emergency. However, it's best to reach out to us before there's an emergency. While we're always available to perform repairs, we can check out your heater or furnace to see if there's something wrong with them before things stop working. No matter how old or new your heater is, nor what kind of model it might be, we can make sure that it's working exactly as it should. If something is wrong with it (or could potentially be) we can find out exactly what that is. Then, we can present you with various options, so that you can choose the right way to stay warm for less.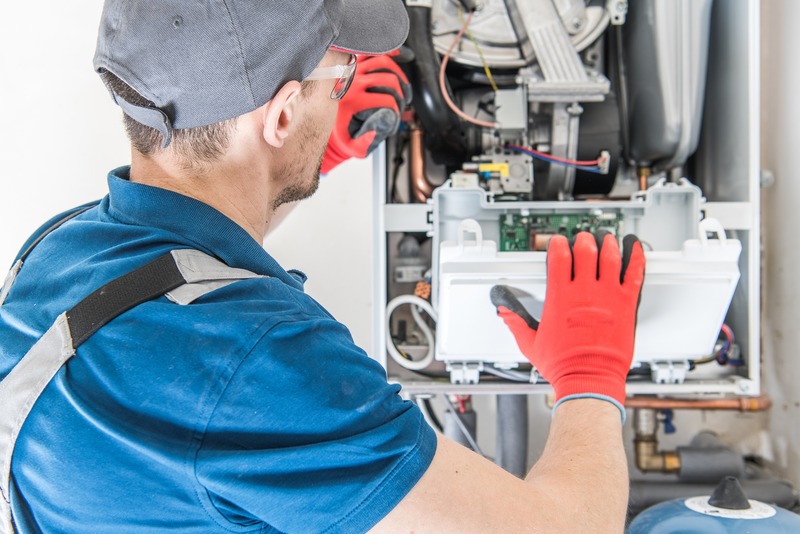 Repairs, Maintenance, and Replacement 
Sometimes, the best repair for your heater is to get it replaced. Many of us have heaters that we've trusted to keep us warm for many Vegas winters, and they've done that job reliably. However, after enough years, even the most durable, sturdy heater wears down. We can check your heater out, and let you know if the best course of action is repair or replacement. Typically, a good rule of thumb is: if a repair is going to cost half the cost of a new heater (or more) then you're better off just getting a new unit. Should that be the case, we can lay out the options for you. 
Heating, Cooling, and More 
Autumn in Vegas can be interesting. You can have the air conditioning going full blast from 10 AM to 6 PM, and then when the bottom absolutely falls out of the temperature, you can crank up the heater. Should something go wrong with your heating, cooling, or plumbing, we can be there for you to make sure everything works properly. When you need help, call us any time at (702) 935-1540.