Too much of something is not ideal. That is why in summer, we need an air conditioner to get by and a heater in summer. When temperature drops, it is hard for the human body to adjust and it causes serious health problems. That is why an effective and working heater is a must to have in every household during winter. It keeps the place warm and nice to stay as the outdoor temperature is as cold as ice. However when a heater breaks down or if it is not working properly, it is going to cause a lot of inconvenience and frustration towards the people. Therefore, it is best to know reliable heating repair companies near me to address your heater problems.
Air Pro Master is committed in providing heating repair services that our customers need. With years of experience in this industry, we are confident to say that there is no heater problem situation that we were not able to fix. We have knowledgeable professionals who are committed in providing warmth in the comfort of your homes. We want you to know that no matter what happens to your heater, we have heating repair services available the entire winter season.
COMMON SIGNS THAT YOUR HEATER NEEDS REPAIR
The most common sign of a heater failure is when it stops working. You may think it will just turn on in just a few minutes after it has rested, but it does not work that way. When it suddenly stops working, it possibly means that the heater could not possibly keep up with your usage. Heating repair companies near me would like you to know more about these signs to give you an overview on when to call help for repair.
These are the common signs of needing a heater repair service:
You notice there is lack of hot air coming out from the heater. We all know that heater provides indoor warmth. When it still feels like cold despite the many times you tried to adjust the controller, then there must be something wrong with the
You realized that you have not used your heater for a long time. Just like any other things, if it is not used for a long period of time, some internal parts of the heater could
Your heater has been in service for 8 years and more and it has not been well-maintained. This will cause the heater to fail, for
You notice an increase to your bills. If you have been using a heater for years, you would basically have an idea on how much your bills is going to be. If it suddenly becomes too much, then it is time to let your heater be
Your heater is making strange and weird noises. There may be a slight noise you hear from your heater, but when you become distracted by its noise, then there might be something
You smell something unpleasant from the heater. If you smell gas, then it is a very obvious sign that your heater needs repair as soon as The smell is not going to be good for you and it may cause serious problems if left unattended.
You notice that there is water leaking. This may not be that serious, but this needs to be fixed as
Your heater shuts down automatically and it does not turn on, even when you try it multiple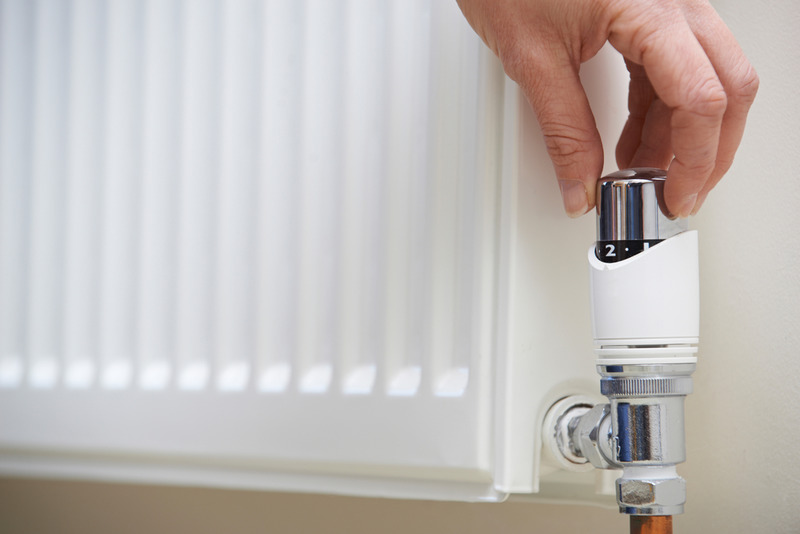 For Your Heater-Related Problems, Contact Reliable Heating Repair Companies Near Me
Air Pro Master is the most reliable heating repair company in Las Vegas. We have proven  our  quality  service  through  the  successful  repairs  we  have  done  for  the last  13  years.  Aside  from  that,  we  have  three  more  interesting  reasons  why  you should choose us for to provide your needs.
Air Pro Master has experienced, trained, competent repair professionals who are always ready to resolve your heater-related problems, no matter what model your heater is. You read that right! We always make sure that our repair professionals are always up-to-date regarding the latest models of heaters. Moreover, they are also well-versed to older models. So whatever kind of heater you have, it is not going to be a hindrance for us in providing quality HVAC service.
Customer Service
Our customer is our number one priority, so we ensure that you can avail the kind of service you deserve. If your budget is tight but you badly need to have your heater fixed, worry not as we have different financing options for you. We offer upfront pricing, so there is definitely no hidden charges! Once we are done inspecting your heater, we can lay down the reasons as to why it stopped working. We want you to choose which financing option works best for you and your budget, as we do not want you to feel burdened for having additional expense.
In some cases, our repair professionals will recommend to have your heater be replaced. For example, when you went through so much issues with your heater because it is already old, then it is best to have it replaced. It is better than going through the struggle of having to repair it from time to time. However, this is a case to case basis. Rest assured that Air Pro Master just wants the best for you.
Our  service  is  available  24/7,  so  whatever  time  of  the  day,  you  can  call  us!  We offer same-day service, so you do not need to suffer for the entire day without a heater! We know how   inconvenient   and   infuriating   having   heater-related problems,   but   having   reliable   heating   repair   companies   near   me,   makes everything a lot more better. Air Pro Master is committed in helping you and your family experience the warmth you truly deserve.  What are you waiting for? Contact us today!